Welders Supply Company
From "we don't think people will buy welding supplies online, let's focus on the storefront" to millions of dollars in online revenue, choosing iNET as a marketing partner was the best business decision Ed and Pete ever made. Check out their current website to see what taking ecommerce seriously looks like.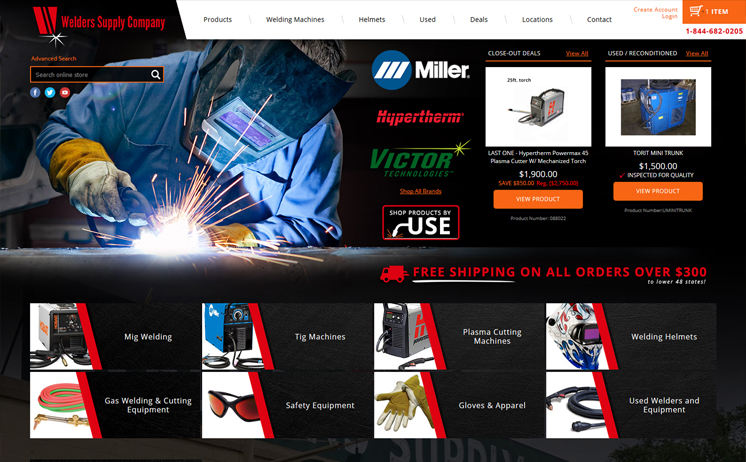 Click the links above to learn all about the unparalleled web marketing services that provided Welders Supply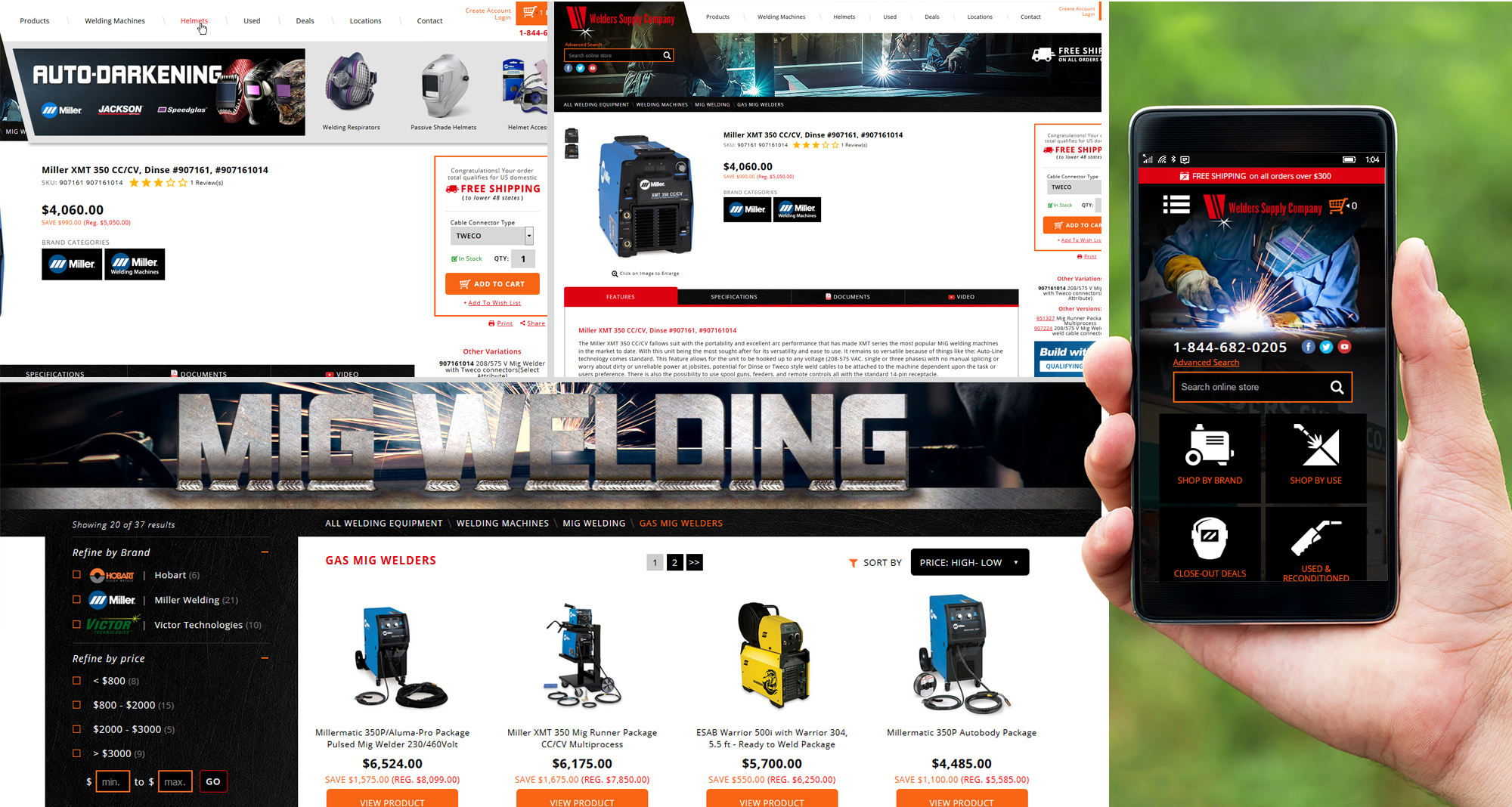 Welders Supply
Welders Supply has been a welding equipment supplier for over 70 years, serving southeastern Wisconsin and northern Illinois by selling a variety of metal cutting machines, safety equipment and welding accessories. In 2006, Welders Supply brought its website to iNET-Web for redevelopment. In the beginning, Welders Supply wasn't interested in search engine optimization. The owners wanted only a straightforward website redesign. In 2011, however, Welders Supply tried search engine optimization with the help of the copywriting experts at iNET-Web.
Website Dilemmas
Welders Supply's pre-existing website was visually unappealing. Customers struggled to navigate it. The website lacked any optimization or e-commerce platform. Furthermore, the absence of a user-friendly site editing program kept Welders Supply's employees from editing their own website. A poor design coupled with an inability to add products or services limited traffic and profitability.
Technology Implemented
Content Management System – Search Engine Optimization – Shopping Cart – Layout Design – Graphic Design - Adobe Photoshop – Shopping Cart – E-commerce Platform
Outcome
With the first redesign of Welders Supply's website, iNET-Web took the unattractive, confusing website and beautified it with a sales-oriented navigable layout. INET-Web also implemented a user-friendly content management system so clients could update products in their "deals" section and throughout the new e-commerce platform. In 2011, when Welders Supply invested in iNET-Web's SEO, it experienced impressive results. Within the past year, Welder's Supply has seen online sales increase from a mere $1,000 a month to $90,000 a month. With an increase in online sales of over a million dollars annually, Welders Supply experienced the power of website optimization with iNET-Web. The owner of Welders Supply is ecstatic about the recent deluge of online sales. He was happy to give a few testimonials in iNET-Web's recent radio ads. Since the increase in profits and success of website development, Welders Supply is increasing investments for ongoing SEO.
Contact our professional Milwaukee design and development team at iNET Web to help cut your competition and raise your business to the top of search engines.