Owens Industries Inc.
Owen Industries Inc. offers ultra precision machining services, so iNET-Web had to create an ultra precise website. Our Creative Genius is seen throughout their site, from the new logo to custom made images.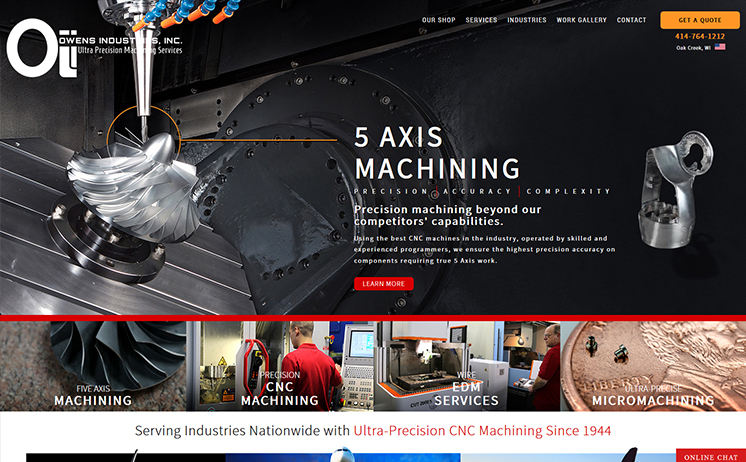 M
Owen Industries had iNET's help to create an interesting logo, making their brand of ultra-precision machinery instantly recognizable to anyone searching for them.

Click the links above to learn all about the unparalleled web marketing services that provided Owens Industries Inc.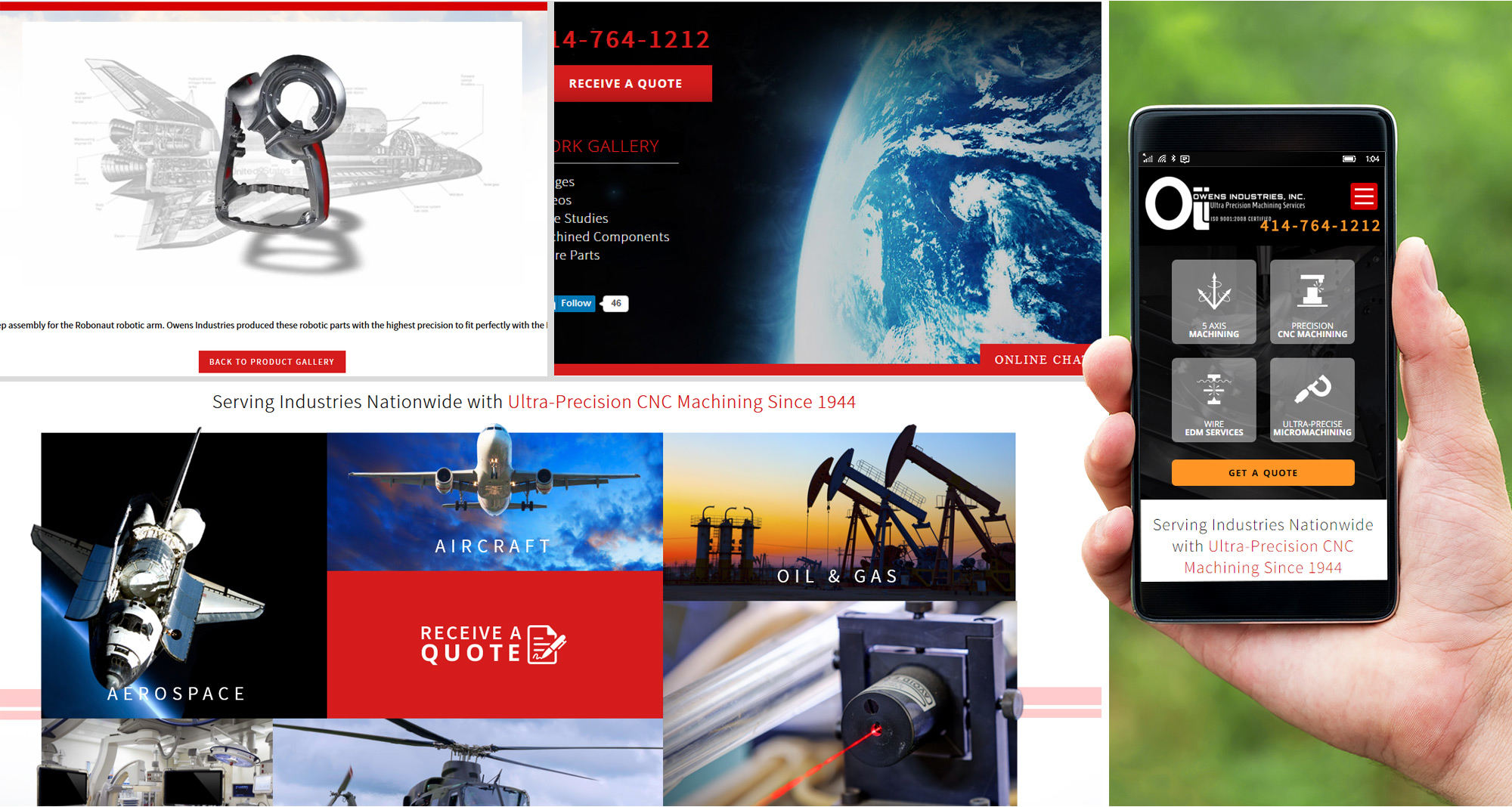 Owen Industries, Inc
Owens Industries has been providing machining services for a wide variety of industries since 1944. They specialize in CNC machining of ultra-high precision components. Owens Industries has a facility located in Oak Creek, WI, specially-designed with temperature and dust control systems to ensure the components are machined to exacting specifications.
Website Dilemmas
The previous website for Owens Industries was not producing enough leads to be profitable. No search engine optimization was implemented, meaning Google would consistently overlook their site for other CNC machining manufacturers. The poorly laid out format also wouldn't capture the attention of potential customers, which caused their business to suffer.
Technology Implemented
Responsive Design – Search Engine Optimization – Content Management System – Logo Design - HTML – Green Screen Animation – CSS
Outcome
With stunning animation, a newly designed logo, and expertly optimized content, Owens Industries, Inc. has completely turned around with a beautiful, professionally-designed website courtesy of iNET-Web. Since Owens Industries' new site went live in 2015, they have consistently appeared at the top of Google search results lists for keywords such as "Precision CNC Machining" and "CNC Machining Wisconsin." Their increased online presence has led to more business potential than ever before. Needless to say, Owens Industries have greatly benefited from the help iNET has given them for their website.
Owens Industries is one of several engineering firms who turned a profit with help from iNET.
Your business can also profit with the help of iNET! Call or email our team of Creative Geniuses to get started on your newly designed professional website.