Hill Has Eyes
With a Creative Genius designed website, enticing video, and interactive haunted trail map, Hill Has Eyes draws in haunted house lovers from all over Wisconsin. The business' success has earned it the award of Southeast Wisconsin's #1 Haunted Attraction by Milwaukee Journal Sentinel.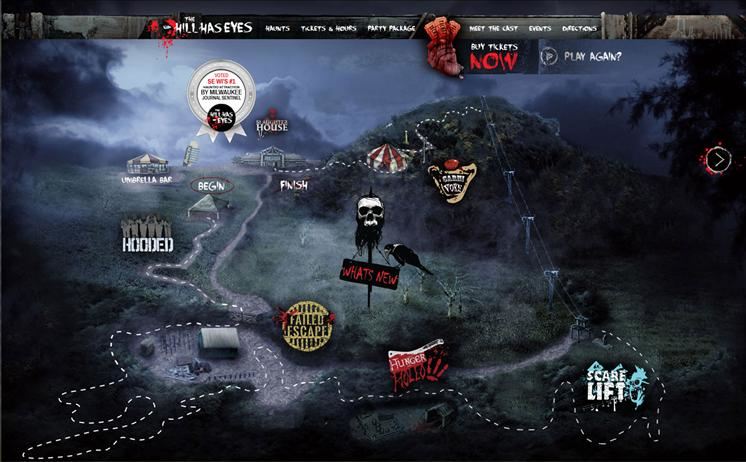 M
You're driving along one day when suddenly you hear a scream. Is someone in danger? No, it's just a radio ad for the haunted trails of The Hill Has Eyes.
M
When a haunted house has specifically made waivers like The Hill Has Eyes, you know you've found the right place for a scare.

Click the links above to learn all about the unparalleled web marketing services that provided Hill Has Eyes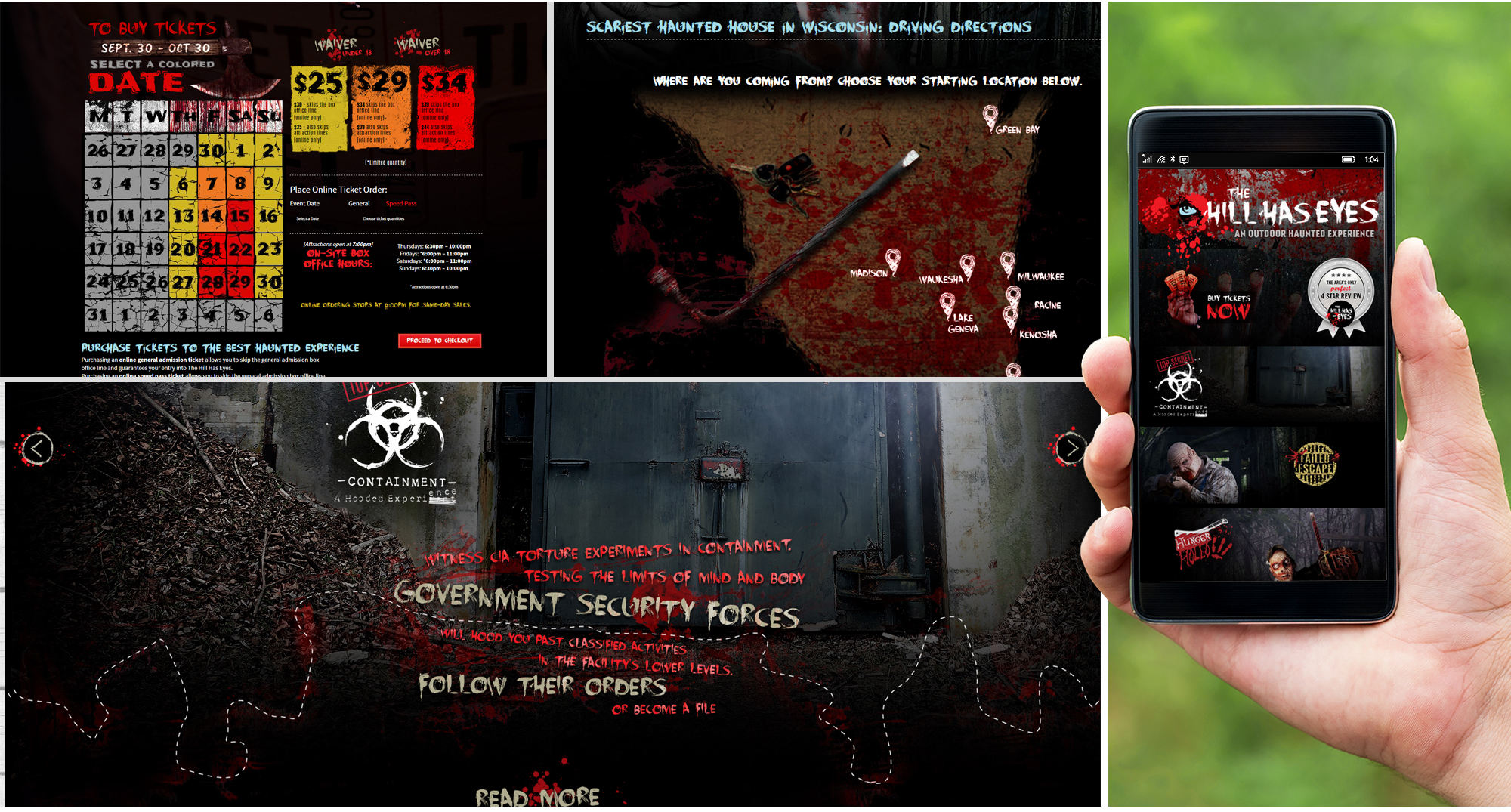 Hill Has Eyes Haunted Experience
Halloween comes once a year. Every year, haunted houses crop up throughout Wisconsin and compete to be the scariest around. The Hill Has Eyes, located in Franklin, WI, is one such haunted experience to chill your spine – the entire haunt is in the woods, maximizing the scare factor. With various haunts being featured every year such as the Containment March and the Scare Lift, the Hill Has Eyes haunted experience is a boisterous yet terrifying encounter for anyone brave enough to go during Halloween.
Website Dilemmas
Hill Has Eyes haunted experience is owned and operated by MKE Sports & Entertainment. Before the professional developers at iNET Web made its website, the haunt was only briefly mentioned on MKEsports.com. With no website to advertise its haunted experience, Hill Has Eyes struggled in ticket sales during Halloween.
Technology Implemented
Responsive Technology – Search Engine Optimization – Professional Copywriting – Video Production – CSS – HTML
Outcome
Since Hill Has Eyes' new website was created by iNET in 2014, ticket sales have surpassed every prevoius Halloween season. With the help of iNET Web's ingenious website design, high quality video production and optimized content, Hill Has Eyes has improved from a normal haunted experience to one of the best haunted houses in Wisconsin according to the Milwaukee Journal Sentinel.
Call the Creative Geniuses at iNET today to get started on your very own professional website!