ATI Training
People who want to gain the knowledge, tools, and support network they need to successfully begin a new career go to ATI Training – the best educational service for public adjusting, disaster, and home inspection.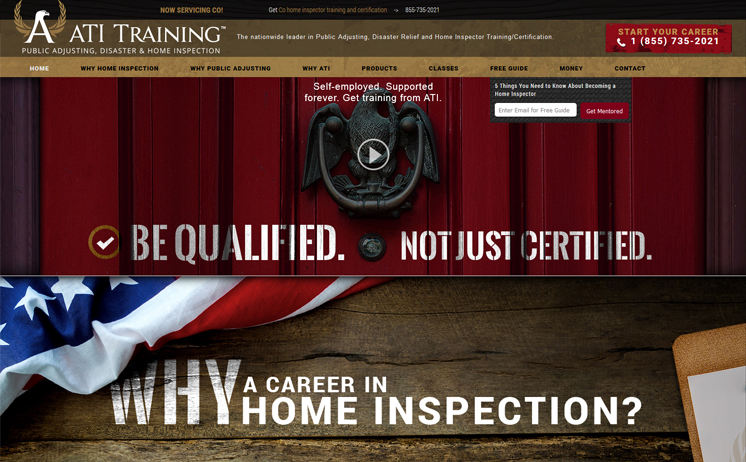 M
ATI's slogan "Be Qualified. Not Just Certified" accurately conveys what their public adjusting, disaster and home inspection training services are all about.

Click the links above to learn all about the unparalleled web marketing services that provided ATI Training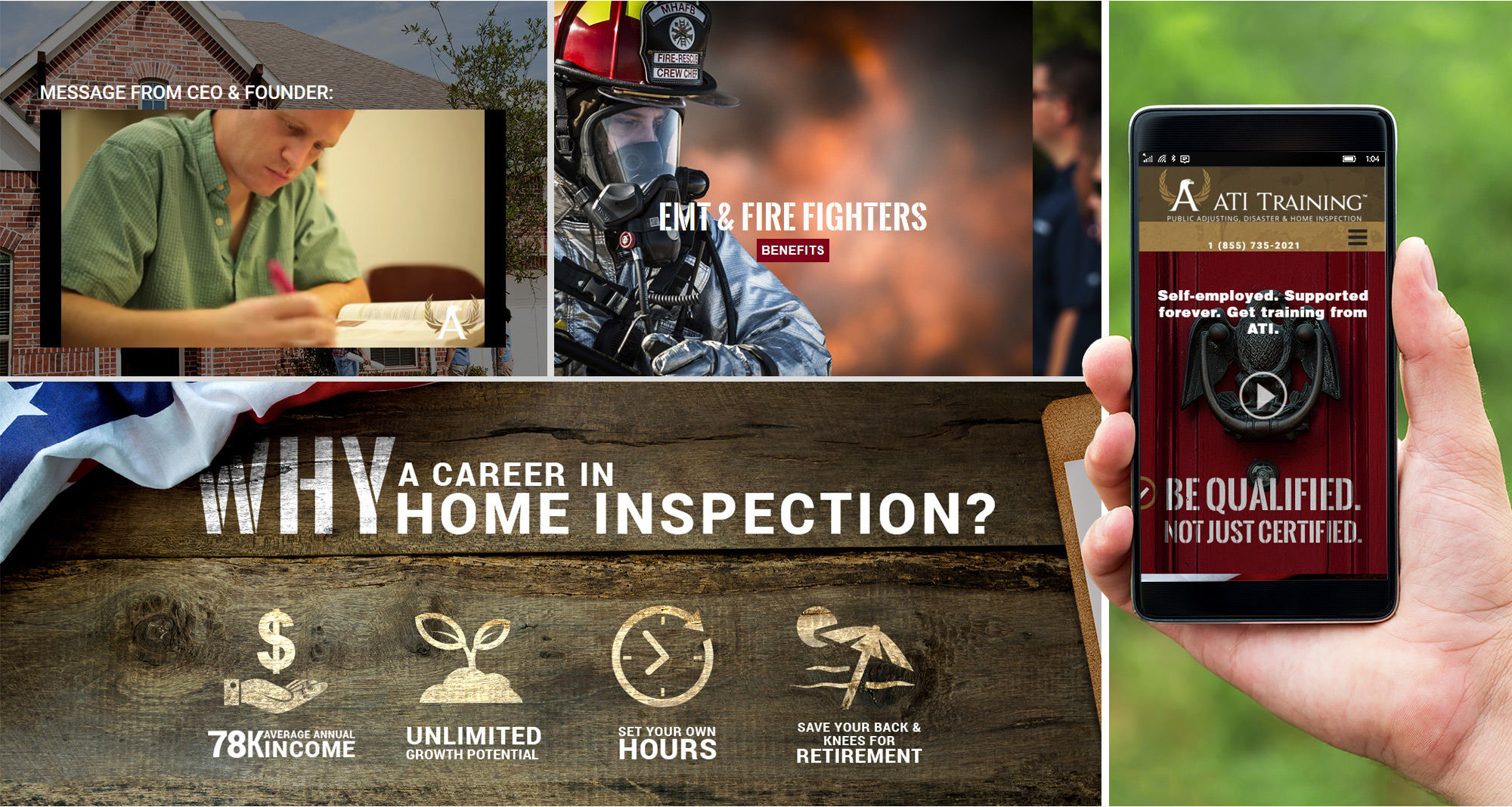 ATI Training
ATI Training is a nationwide leader in public adjusting, disaster and home inspection training for people starting on a new career path in one of those fields. ATI is dedicated to preparing their students for inspector exams, which vary from state to state. With a strong work ethic and experienced mentors on staff, ATI Training is essential to being qualified to work – not just certified – in inspection.
Website Dilemmas
In late 2015, the founder of ATI Training approached iNET and asked the experts there to create a new website for ATI's inspector training services. Not only did he want a visually appealing site which was easily navigable for people interested in inspector training, but he also wanted it written with optimized content for search engines so as to drive more online traffic toward their website.
Technology Implemented
Responsive Technology – Search Engine Optimization – Professional Copywriting – CSS – HTML
Outcome
ATI Training's website went live in March 2016, and since then, they've only been getting more and more business from people interested in becoming certified inspectors. Site traffic has increased, leading to new leads and enrollment form submissions. The ATI website continues to rank higher and higher on Google search engines as the days go by, and thanks to the copywriters at iNET, it is continuously updated with the latest relevant and optimized content.
Call the Creative Geniuses of iNET at 262-574-9400 to get started on your profitable new website!