RFS Brakes
There are some industries where you just can't make mistakes. Creating brakes for airplanes? Definitely one of them. While web design and SEO might not be at that level, a good website can make the difference between big business and struggling to pay the bills. Let iNET-Web promote your online brand!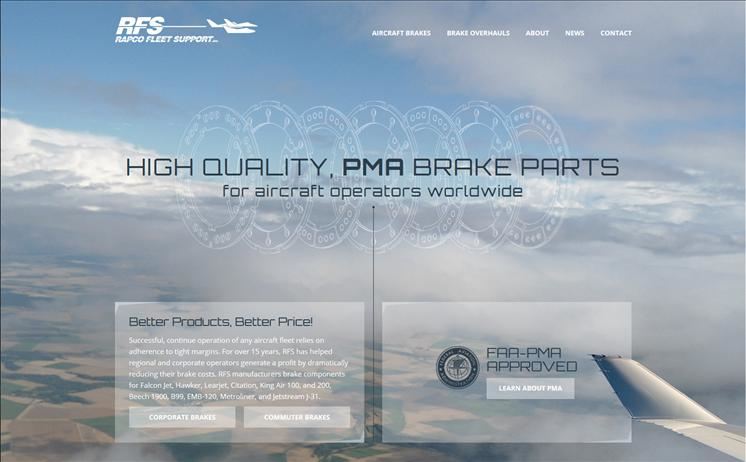 Click the links above to learn all about the unparalleled web marketing services that provided RFS Brakes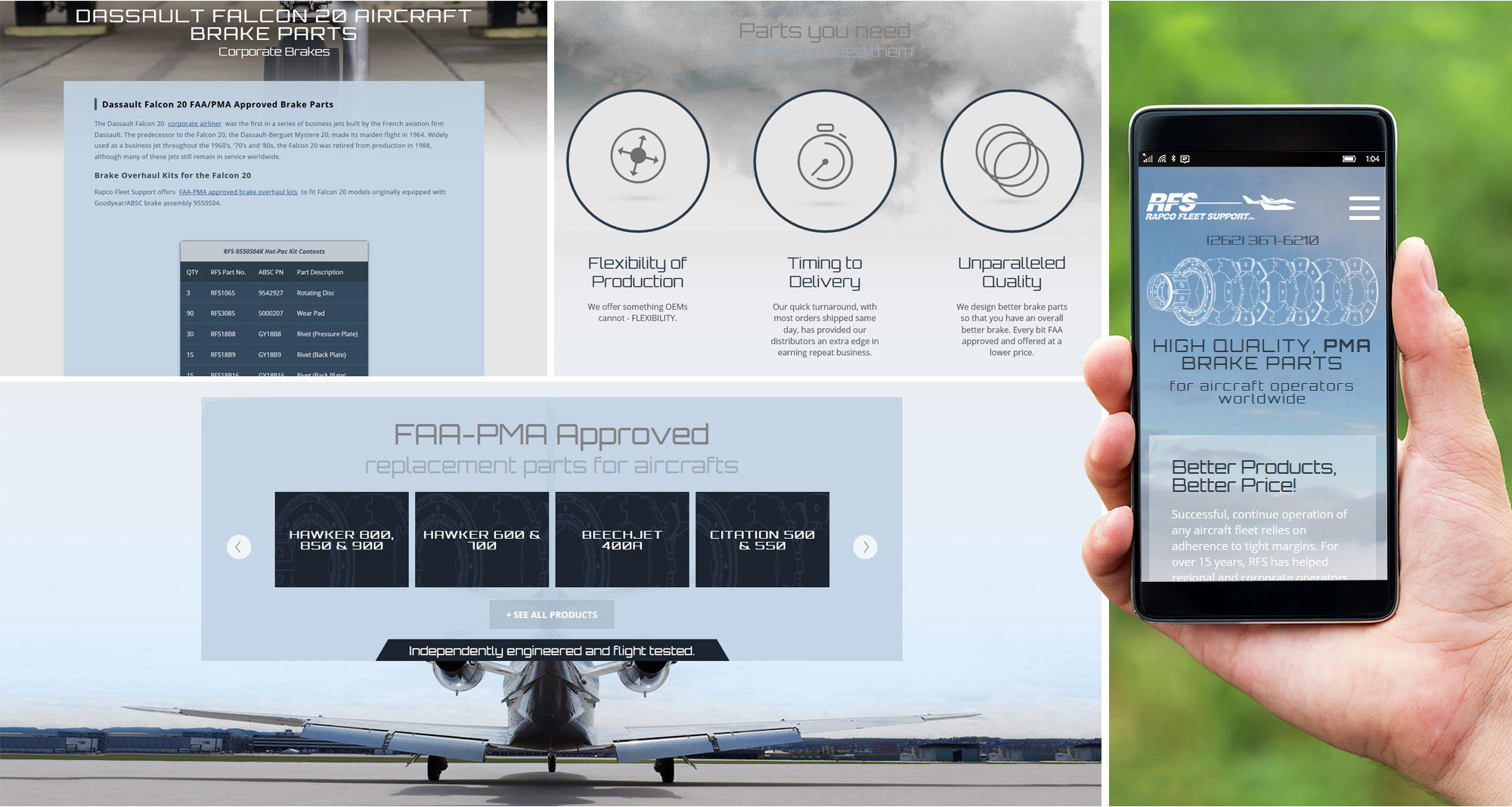 RFS Brakes
For over 25 years, Rapco Fleet Support, Inc. has manufactured FAA and PMA approved brake components for private and commercial aircraft. Not only are RFS aircraft brakes made with the highest quality OEM parts, but they are all FAA PMA approved, meaning they help regional and corporate operators generate a profit by significantly reducing their brake costs.
Website Dilemmas
Rapco Fleet Support has had a professional website for their company since 2001, but as the internet continued to update and grow over the years, their site started to look a bit dated and old. Not only was their website's format difficult for visitors to navigate, but there was very little optimized content, meaning their brakes didn't rank very high with Google search engines.
Technology Implemented
Responsive Technology – Search Engine Optimization – Professional Copywriting – HTML – CSS – Logo Design
Outcome
In 2015, RFS Brakes approached the professionals at iNET-Web to make them a new website for their aircraft brake services. Ever since then, the RFS site has been remade with a beautiful new layout and eye-catching graphics, as well as new, optimized content. RFS Brakes now ranks higher on Google search engines, meaning more traffic is being driven to their site and they continue to make more money every single day.
Contact the professional copywriters at iNET today to learn how YOUR business's website can earn more money!