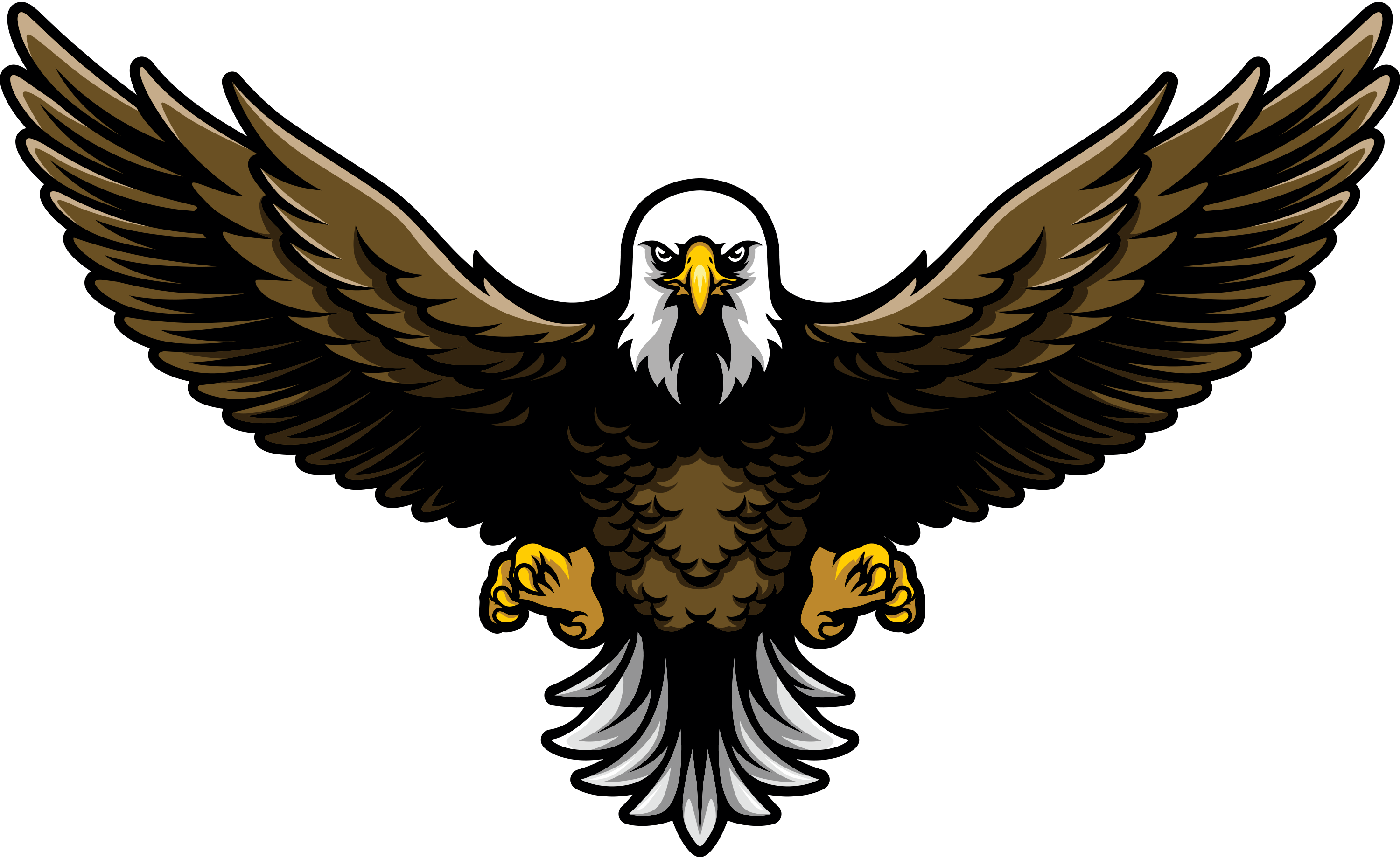 Wisconsin fitness website design: profitability starts here.
SEO: Get customers running to your fitness website
Having a website for your gym is no good unless your prospective customers can find it online. Google and other search engines rank websites based on relevant keywords and popular brands. To hit the top of the ranks, your website needs search engine optimization (SEO). iNET's SEO team structures and writes content for your fitness website based on the keywords your target audience uses. For example, a potential visitor types in "fitness center" with these results: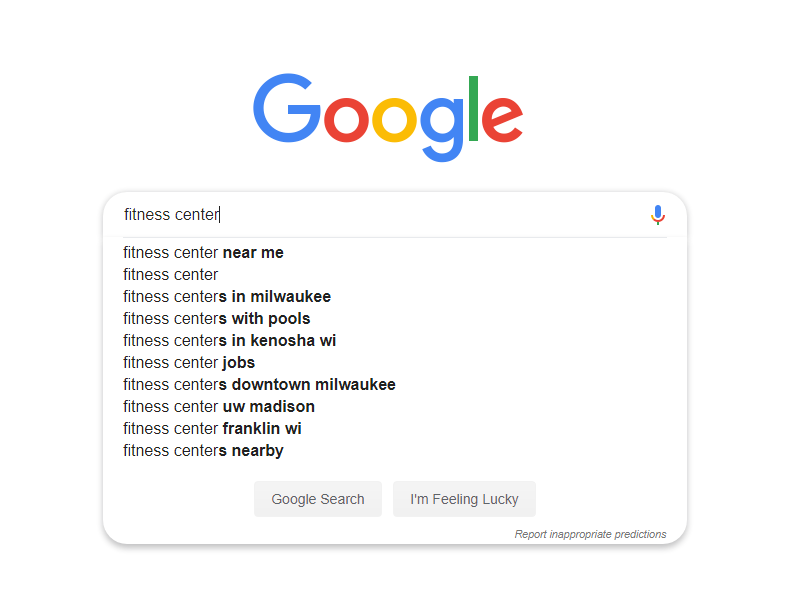 Google's auto-complete suggestions reveal that most potential visitors prioritize location over specific gym or fitness center features. When we type in "fitness centers with", the following results give us more information: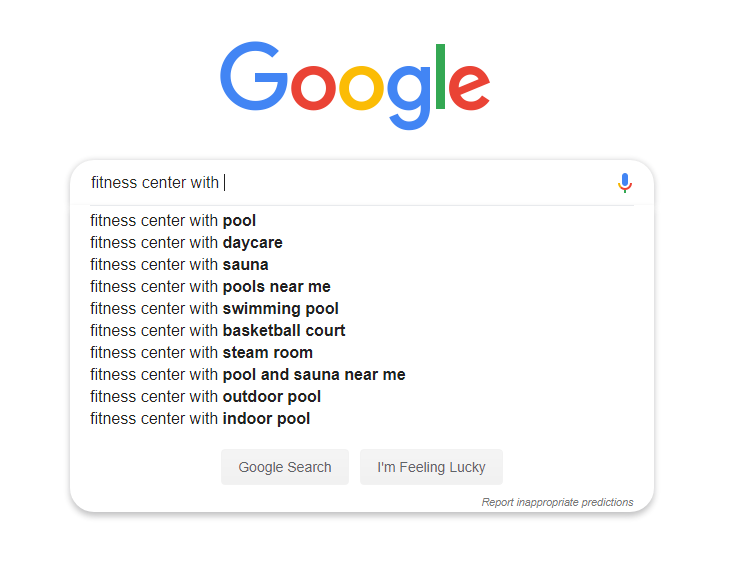 Adding "with" shows us popular amenities people want when searching for a fitness center. Our SEO team can help your fitness website win for search terms like "fitness center with indoor pool." The more relevant your fitness website is to certain exercise and gym-related terms, the higher it will rank.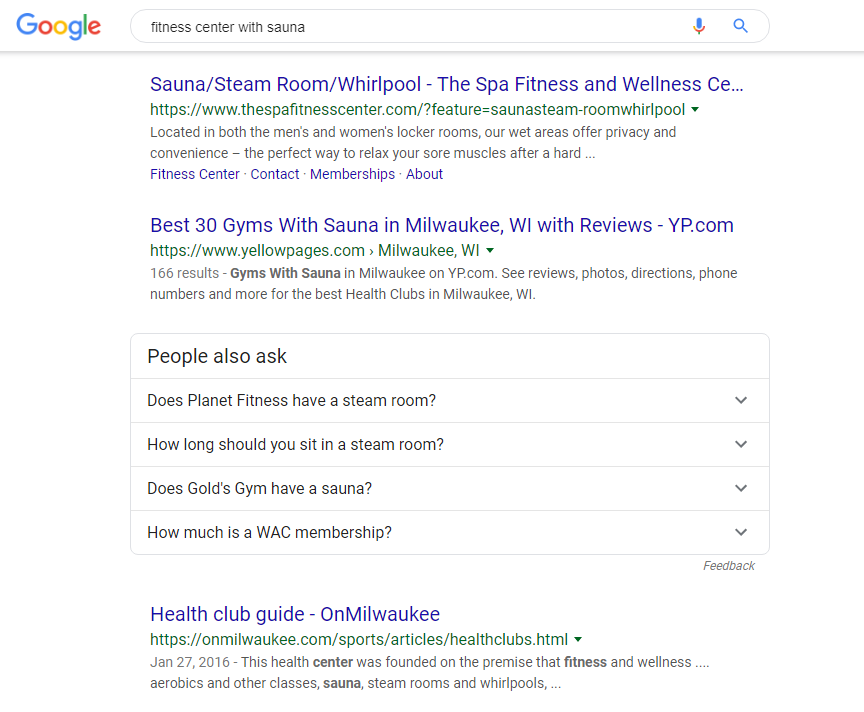 iNET's Milwaukee SEO writers will optimize your website organically. Unlike some Milwaukee web developers, iNET Web doesn't fritter away your investment on budget-draining Pay-per-Click (PPC) ad schemes or manage social media platforms in pursuit of useless "likes."
Our goal is to make you money, so every dollar of your marketing budget goes toward that goal. It all starts with getting your fitness center found online.
3 reasons why gym website templates don't work out
They have limited capabilities. Finicky plug-ins, restrictive templates and storage issues can easily eat up your marketing budget with little to no return on investment.
They're not unique. Don't be fooled by that so-called unique "Energize" website theme. We guarantee dozens of other businesses thought it was a good idea too. When you start with a custom fitness website, you get an online presence no one can copy.
They're not great with SEO. There's a reason very few template websites appear in the average Google search. When appearance is put above good coding, search engines and people notice.
Keep your fitness center marketing in shape with iNET Web
The best part of having a custom-designed fitness website is the tremendous flexibility it affords. iNET does more than website design though—we offer all types of marketing services. Here are just a few ways an iNET website can help you build your gym or fitness center marketing:
Take online payments. When SEO meets ecommerce, get ready to rake in the cash. Secure online payment also eliminates the hassle of running to the bank every month with dozens of checks.
Photos and videos of your facility. Our in-house photography and videography department can produce an on-site video or 360° virtual tours for your website.
Keep clients updated. Post announcements, changes in hours or classes…whatever you need to communicate can be posted on your site.
Tell your story. Whether in webpages, print, or radio ads, iNET can get the word out in a way that will over your prospects.
iNET Web can create industry-specific marketing strategies for a wide variety of health and fitness businesses, including:
Gyms
Fitness Centers
Personal Trainers
Health Clubs
Pilates Studios
Climbing Wall Centers
Partner with us for a custom marketing strategy that reflects your goals and values.
See what iNET Web did for these Wisconsin Fitness/Health businesses:
iNET is located in Waukesha. We have served clients from Elm Grove, Brookfield, Madison, Pewaukee, Dousman, Milwaukee, Randolph, Oak Creek, Whitefish Bay, Waukesha, and other locations in southeast Wisconsin.
Contact iNEt's Web developers today to start marketing your gym, fitness center or personal training services.