Web Marketing for Forest Product Industries
iNET and the Logging Industry: New Paradigm in Old Markets
The forest products industry is one of the oldest in the world. Moving well-established industries into the modern age takes more than equipment upgrades. Your lumber business may rule the woods, but you won't get a sliver of the lumber market without a strong web presence. You can offer the best lumber for the lowest price—but if you can't find anyone to buy it, you're out of luck.
Don't Confine Your Business to a Web Template – Customize and Stand Out!
Modern User-Friendly Design, Strategic SEO and a Mobile-Ready Platform Connect More B2B Interactions
Product, price, placement and promotion are the pillars of commodity marketing. Custom site design, development, SEO and media buying launch these marketing efforts into the stratosphere. Template websites are limiting and make your company blend in. iNET is a leader in developing visually compelling, technically exceptional websites with strategic marketing plans for companies in a huge range of industries. With a built-from-scratch website created just for your business, you'll go from sapling to Sequoia in the virtual Redwood forest.
Product

High quality imagery connects users with your products and services. Great pics fire synapses in the brain, turning potential clients on to the quality of your particular brand of wood products. Video instantly captures eyes and imagination, keeping people on your site longer. And search engines love visuals, giving you an edge over the competition for the coveted top spot in search engine results. Pairing stunning images with helpful product descriptions forces search engines to notice your company. Users and leads follow naturally.
Price

The best return on your marketing investment comes from being at the top of the list for people looking for a logging, lumber, woodworking or cabinetry business like yours. iNET SEO makes the best use of your marketing budget by connecting people who are looking to buy forest products with the ones you sell. iNET's copywriters and SEO strategists implement proven strategies to appeal to search engines, making your business website as relevant and comprehensive as possible, eventually dominating your market. Learn about our web design pricing structure now!
Placement

Topping search engine results pages should be at the top of your company's to do-list. No marketing outlet even approaches the internet when it comes to connecting people with products and services. iNET's expert copywriters create effective content valued equally by searchers and the engines they use.
iNET designers are on the cutting edge of innovative aesthetics, creating an immediate impact on visitors by visually portraying the purpose and qualities of your business. Distinctive design and imagery do more to instantly communicate your company's intangibles than anything else.
Promotion

Your website is the world's window into your company—it conveys all the things you are and some of the things you aren't to potential clients. Completely customized site designs with original imagery keep companies in competitive industries a cut above the rest. Growing businesses are looking to partner with other forward-thinking companies, and if your site doesn't quickly convey your message, you'll be left behind.
iNET's creative genius radio ads make your brand instantly identifiable to decision-makers in your market. Our radio ads target people on their drive time commutes with memorable messaging burrowing into their brains. When it's time to act, your business will be their first destination.
MTE Wood and Millwork – Leading Edge Websites in the Wood Products Industry
MTE Wood, the business arm of the Menominee Tribe of Wisconsin, had a pair of outdated websites for their forestry and cabinetmaking departments, attracting few visitors and fewer leads. To find potential buyers for their lumber and wood products, the sustainable foresters at MTE Wood and the cabinetmakers at MTE Millwork needed to expand their web presence and get with the times.
Enter the experts at iNET:
iNET's photographers went onsite to collect unique imagery, giving MTE a truly original look in the forestry and wood product industries.
Designers created a consistent and visually captivating website to attract and capture new potential customers.
iNET's SEO specialists conceived an efficient informational structure to satisfy both humans and search robots.
Developers and programmers built an intuitive, high-performance website, putting MTE Wood leagues ahead of competitors.
Mere weeks after a full iNET site redesign, MTE Wood's lumber and cabinetry companies began getting quality leads and climbing to the top of relevant searches.
Rescuing the Falling Timber Industry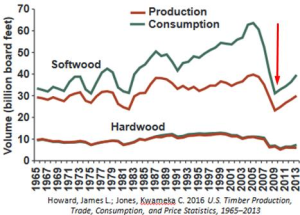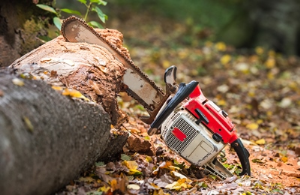 The great recession of 2008 hit all industries, but slowdowns in home construction hit the lumber industry particularly hard. It became more important than ever to find a cost-effective way to develop, serve and expand a solid customer base.
Firms within the logging and lumber industries were missing out on large groups of potential customers by limiting themselves to trade journals, bulletins and industry directories. A dominating internet presence is essential to grow partnerships and leads, increase exposure, and generate greater profits.