Web Designer for eCommerce Websites
Custom eCommerce Website Builder in Wisconsin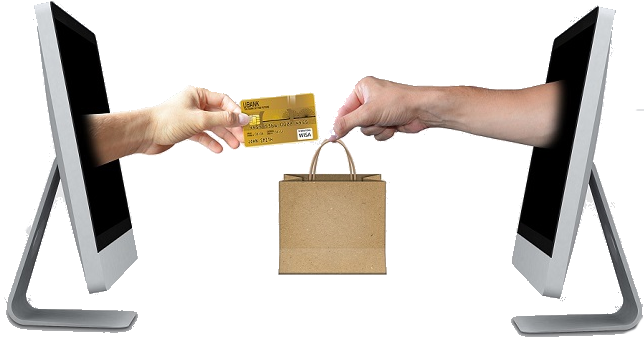 Online shopping grows every year, resulting in more brick-and-mortar stores using websites to keep up with demand. Before you can become the next Amazon or eBay, you need an ecommerce website. iNET Web designs ecommerce sites for online businesses of all sizes.
Trying to build your own ecommerce site from scratch is just asking for trouble. A single mistake can lead to countless problems with inventory, payment, and order fulfillment. Our experts don't rely on templates or ecommerce developer reference guides to make a full functioning site. Our ecommerce sites are custom designed to your business's needs.
3 Important Requirements of eCommerce Websites:
Online transaction processing
Electronic funds transfer
Inventory management systems
iNET Web developers will customize these features for your site to best suit your fulfillment requirements. For example, electronic funds transfer is how customers can pay for products on your site. With iNET, this can be designed to accept major credit cards, PayPal, or other online payment processes.
eCommerce Marketing and Strategy Services
Online shoppers have limitless opportunities for comparison shopping before committing to a sale. eCommerce marketing is an entirely different experience than placing an ad in the newspaper or airing a commercial on TV. How do you market an ecommerce site? Through search engine optimization!
SEO is how your website rises to the top of search engine results pages and beats out the competitors. Once we're done optimizing every page of your website, customers around the globe will be able to find your products through search engines

Comprehensive eCommerce Site Support and Training
Once your website ready to launch, you'll receive ecommerce training from iNET developers so you know exactly how your site functions. You'll be able to add new products and change prices as needed. If you plan to have a site wide sale, we will show you how to edit products en masse.
Keep track of your inventory and sales with ease while using an iNET ecommerce site. All your sales data will be stored so you can know how products are selling.
View some of our ecommerce success stories:
| Company | Address | Business | |
| --- | --- | --- | --- |
| The Jewelry Center | 7477 W Layton Ave, Milwaukee, WI | Jeweler | eComm Case Study |
| Discreetly Dignified | 8822 N. Port Washington Rd, Bayside, WI | Incontinence Products | eComm Case Study |
| Biker City Apparel | 1134 Woodland Dr, Menasha, WI | Apparel | eComm Case Study |
| Hanna Trailer Supply | 7575 South Howell Ave, Oak Creek, WI | Trailer Retail | eComm Case Study |
| Lincoln Contractors Supply | 11111 Hayes Ave, Milwaukee, WI | Construction Equipment Retailer | eComm Case Study |
| Welders Supply Company | 111 Barrett Place, Beloit, WI | Welding Equipment | eComm Case Study |
| Krausko | 3340 Raymond Ct, Racine, WI | Football Equipment | eComm Case Study |