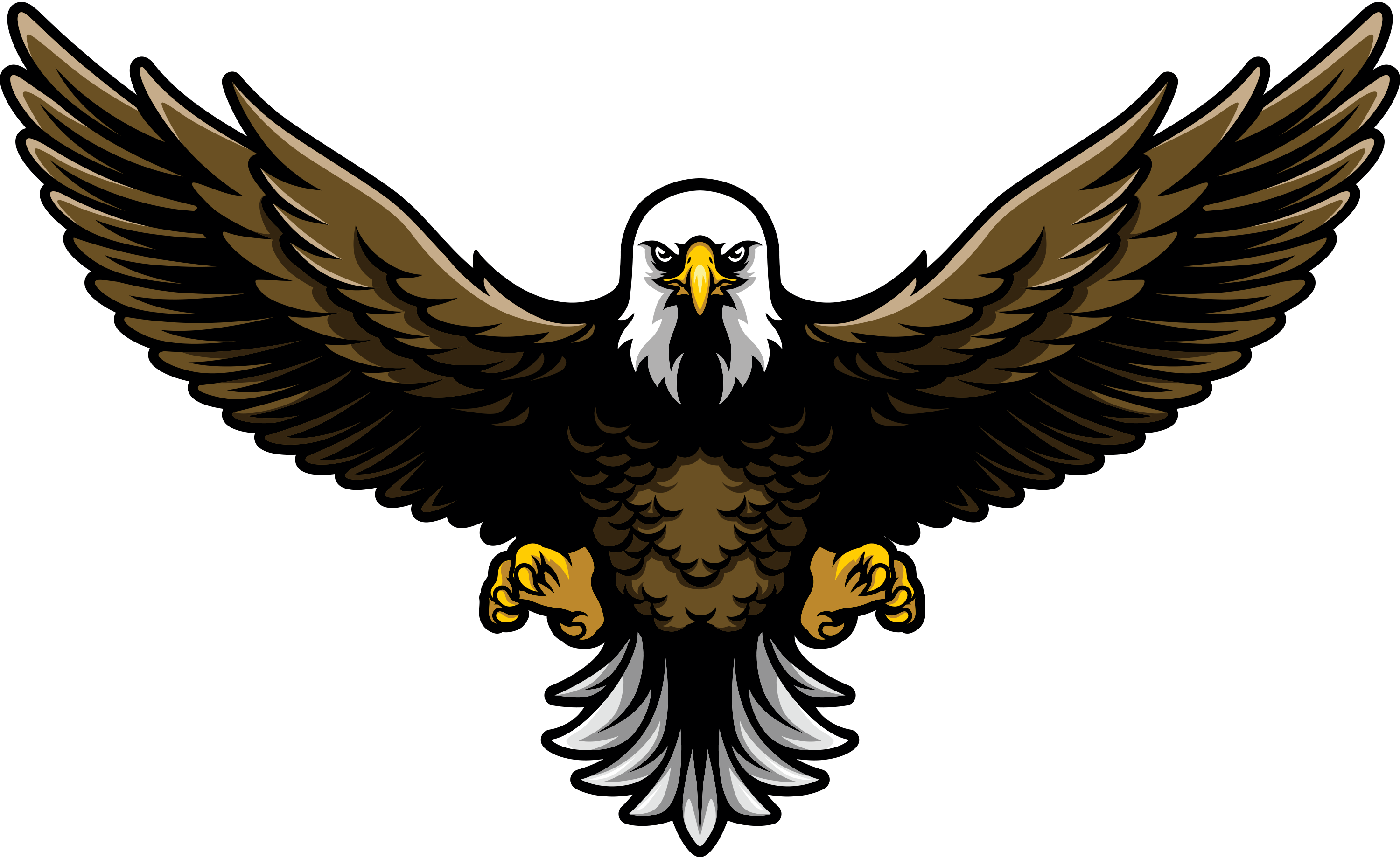 8 Ecommerce Optimization Tips
E-commerce Conversion Rate Tips & Tricks from iNET-WEB Milwaukee SEO Specialists
Just getting visitors to your website isn't enough. SEO, Design, and Development go hand-in-hand to create an E-commerce powerhouse. Without SEO your awe-inspiring website design goes unnoticed. Without a clean, professional design your products go un-purchased. Without online sales, your website goes under. SEO, design, and development working together to make a search engine friendly, user friendly, optimal functioning, secure shopping website, IS the difference between a hundred thousand dollar site and a billion dollar site. Design, SEO, Development; by our powers combined, we are Conversion Optimization.
Products. Products. Products.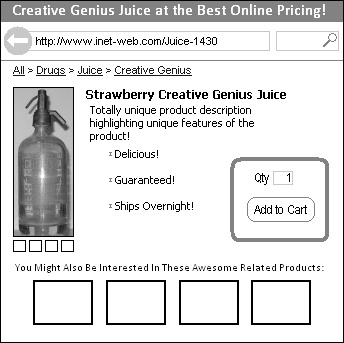 Before diving into the technical aspects and advanced features of e-commerce website conversion optimization, ask yourself "Are products displayed on the home page and are they clearly displayed with a price and buy option?". I know, DUH, right. You will be surprised by the number of online shopping websites which fail to do so. Those who fall into this statistic should go back to the drawing board and review the basics. Home page featured products are the most important, most commonly missed aspects of e-commerce site designs. Having products clearly displayed front and center on your home page tells visitors they can make a purchase here. Without this concept, potential sales are sabotaged by high bounce rates. Don't get sabotaged; put products on your home page. Seriously though, put products on your home page.
Optimization Tip 1:
Nix the "about us" page in your main navigation. Shoppers don't care about your business adventures, your family, or your pets. Shoppers care about products and price. Try replacing the About Us with "Specials" or "Sales".
Product Level Page Layout & Functionality
Your product page layout and the functionality within said layout is what turns visitors into sales. Don't be fooled by 'hits'. If your 'hits' and transactions are on two totally different spectrums, time to dive into the why. There are many aspects of your product page layout that hold their own weight in converting visitors into powerful transactions and some which turn single product transactions into multiple product transactions.
Breadcrumbs.
In a perfect world, SERPS would display the ideal website landing page for each individual search. However, this isn't the case. External searches land visitors on end result product pages over category pages all too often. So, if the product is not what they were looking for, where do they go from there? The solution: Hansel and Gretel. Breadcrumbs are an easy, and now expected, intuitive E-commerce website navigation feature implemented to ecommerce structures allowing easy backward navigation from the products back through cart categories.
Imagine this scenario. You spend months upon months of SEO efforts pushing to get your website to the top for "ice fishing rods". It's your lucky day, a Googler searches the term "ice fishing rods" and is presented with results showing your website! The searcher clicks on your link and enters on your product page for the "Berkley Lightening Ice Fishing Rod". But wait, this isn't what your searcher was looking for and can't easily navigate to the category the product was listed, and immediately backs out. Game Over. You watch visitor after visitor jump ship.
You can imagine the headache of continually being directed to websites unable to fulfill your search appetite. Without a way to de-filter the search, visitors are unable to dig themselves out of the tunnel they were thrown down and instantly give up. And in the end, the mouse never gets the cheese.
The never ending category rabbit hole.
How many categories are too much? Get customer in front of real products faster. When building your site think of this basic rule: Parent. Child. Grandchild. Three Category levels at max. Forcing your visitors to continuously funnel into category after category, is not only a headache, this is a major turn off. And what about your customers who don't know what category to pick next? Where do they end up? The simpler, the better. The online shopping experience should be enjoyable, not frustrating. Allowing shoppers to easily browse products increases the odds of an actual purchase.
Product Name in Page Titles and Meta Descriptions.
Again, you would be surprised how many online shopping websites fail to do this. Product names, product model and part numbers displayed in your first position title and description will not only increase you SERP ranking, but will also tell searchers that this website has exactly what they are looking for. But, it doesn't stop there. Once your visitor clicks to your site, they will be hunting to make sure that THIS product page is the product they were searching for. It is critically important to have the product name boldly displayed at the top of the page.
Optimization Tip 2:
Adding items like "free shipping" to the page title or description increases click in rates.
Content Layout
Everywhere a product is displayed, so should a clearly accompanying price and buy button. Don't make your visitors hunt for this information. Guide them easily to the price and transaction process. Clear and concise. No one wants to read paragraph after paragraph if all they want to know is if the product comes in green. Summary, Overview, Features, Specifications, Related Products, Product Reviews, and Purchase Buttons should all be clearly laid out.
Product Images
An image says a thousand words. Make sure to include great product images. Great means NO pixelated images, NO out of focus images, NO tiny thumbnails. Great = Great. Clear, easy to see imagery where all features, colors, size are honorably represented. Consider adding multiple images for each product to show size comparison, color options, and all viewing angles. The more detail the greater reassurance the visitor has that this is exactly the product they seek. Consider adding Zoom and rotate functionality for the complete user experience.
Optimization Tip 3:
If you are going to list a product without an image, save yourself the hassle and just delete it. No one is going to buy what they can't see.
Product Comparison
Anything you can do, I can do better.
Product comparison emulates the in-store shopping experience by giving users the option to compare products side by side, just as they would offline. Being able to see features, size, and cost side by side, one lets the user make an informed purchasing decision and two reduces the chance of returns based on buyer's remorse. Well informed shoppers are less likely to return purchases, meaning increase not loss.
Optimization Tip 4:
Don't stop at simply comparing your products back to back. Also think of comparing to competing brands. Think store brand vs. commercial brand.
Related Products: Batteries Not Included.
When you are at the store waiting in the checkout aisle, what do you see? Gum, Chapstick, BATTERIES. Everyone's MUST HAVE items and items you never knew you wanted. An old sales approach now fundamental to every type of store with the singular purpose of maximizing buyers purchase total. Putting the right products in front of buyers triggers a last minute purchasing decision. The same concept applies to E-Commerce websites.
Related products are the batteries to power your revenue generation. Putting related products in front of potential buyers gives your site the potential to drive the sales total up. Consider related products as your digital sales floor, your online checkout aisle, your electronic cashier. Related products can be a number of things, from the 'customers also bought' products to the 'product parts and accessories'. The ink to the printer, headphones to the mp3 player, those pants will look great with these boots. No matter the contents of your related products, this feature has one purpose: turn single product sales into multi-product sales.
Optimization Tip 5:
Save on shipping costs. Accessories half off. Free Shipping on orders over $50. Think about why these work.

Shop and Save: Steals and Deals.
When it's all said and done, Price Matters Most. Display price front and center. Everyone wants to know they got a great deal. Showing sale price, percent off, etc. provides the sense of your website holding the best price online, unbeatable by any other online retailer.
Optimization Tip 6:
Throw FREE SHIPPING in the mix and it's a party.
The Call to Action: Choose Your Own Adventure
The number of Call-to-Action options are endless. Customer like options, Buy now, add to cart, purchase, save for later, add to wish list, compare. No matter the intent of your call to action, this piece should never be missing from the puzzle. Customers need the push to take action; they need to be directed to the next step as easy as possible. However, be warned no one likes a pushy salesperson. Go with a soft purchasing option, like sign up for our email list to receive special promotional sale discounts, new product offerings, etc. Or share this product with a friend via social media networks. Not ready to purchase? Give your visitors the option add to your wish list, and tie in an auto reminder email of items in their wish list and watch as your returning visitor percent increases.
Optimization Tip 7:
Don't make me think. Guide your visitors in the direction you want them to go.
A Shortcut to Not be Forgotten: Ctrl +P
We all know Cut, Copy, Paste. But often we forget one crucial element, Print.
Depending on the type of E-commerce site you have, the print function could be a shortcut that could kill. Make sure your product level pages have user-printer friendly versions. Make sure product details, price, and model number are clearly visible. Many visitors prefer to print the item they wish to buy and take it to your brick and mortar store to complete the transaction. Without all product details clearly laid out, the sale could be lost.
Squashing Your Bounce Rate
Have you ever searched for something, clicked on one of the results and found yourself on a website where you couldn't find the term or relation to the term that brought you there? Over 50% of the time a searcher lands on a website and they can't immediately connect the web page to the term they searched, they will back out. Visitors should be able to easily associate the search term they entered to the subject of your landing page. Don't be deceitful with your meta descriptions or page titles. Back up and research where search engine visitors are landing per keyword search. Analyze your keyword traffic data and each associated landing page, to get insight on how to refine the content and meta descriptions to match the traffic generating terms. This simple, yet particularly analytical task will help keep more unique search visitors on your site and in return improve your bounce rate and drive more sales.
Closing your Loop.
Most e-commerce websites experience the never ending cycle of visitor interactions, known as your loop. Many e-commerce website experience the never ending loop of visitors, to social media, to products, to pages, to products, to wish lists, to email sign ups, to reviews, to videos, etc. Do your YouTube visitors make it to your site? Do your blog readers make it to your site? Do your email subscribers make it to your site? Visitors don't equal revenue, unless you can close the loop. Turn the 'just browsing" visitors into sales. To close the sale, add enticing call to actions and incentives to send your visitors back to your website.
Optimization Tip 8:
Analyze your exit page to help direct traffic to purchases and help improve multi-channel conversions.
Don't Run with Scissors.
Before taking action on your E-commerce site, weigh the pros and cons of the changes being made. Conversion optimization is a tedious, advanced level optimization tool. Many of the items listed above require full knowledge of shopping cart structure. Walk, don't run.
When your search rankings aren't returning sales, your wallet feels empty. When your wallet feels empty, you pull back on your website optimization. When you pull back on your website optimization, your rankings drop. When you rankings drop, your online business fails. When your business fails, you want to cut up your money sucking e-commerce website. Don't run with scissors. Your website should be an investment, not an expense. Get iNET-WEB profit generating website solutions that pay for themselves over and over again. Follow these tips and tricks to improve your online conversation rate.
Milwaukee SEO company help you increase your conversion rates through effective copy and optimized graphic design.