Superior Web Marketing Services for the Dental Industry
Your Dental Practice Will Get a Beautiful Website and a Boost in Revenue with iNET
The dental industry has grown dramatically in recent years, and continues to be one of the highest growing fields in medicine, particularly with increasing awareness of the connection between dental health and overall health. Whether you operate as a general practice dentist, run a dental assistant school, or sell dental insurance, iNET web has the experience to market your business on the Internet.
Why is Web Marketing so Important for the Dental Industry?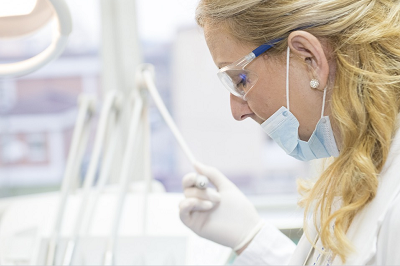 Years ago, people looking for a right dentist relied on word-of-mouth referrals or the Yellow Pages. However, according to a recent survey from NBC.com, up to 85% of people today search for health-related information online. This includes finding a new medical professional or clinic. Without a strong web presence, many in the health industry won't be able to attract new patients due to heavy competition.
Websites for the dental industry include:
General practice dental clinic
Orthodontist
Prosthodontist
Oral surgeon
Dental insurance
Dental education
…and many more!
Since most dentists offer the same general services, differentiating your practice from your competition is incredibly important. Your website should also share essential information like your location, office hours, and financing options.
Dentists who only have a Facebook page, a website with poorly-written content, or no website at all will quickly find themselves losing ground. iNET Web is here to help market your dental practice online and propel it to greater profitability. iNET Web will build a personalized, custom website for your dental practice to help you rank higher on Google search engines and attract new patients.
Marketing Services for the Wisconsin Dental Industry
iNET Clients in the Dental Industry
For decades, iNET Web has helped all kinds of businesses with beautifully crafted websites optimized specifically for their industry. With our expertise in high-quality design, video productions, SEO, and web marketing services, you can't go wrong. To get an idea of what iNET web designers can do for you, take a look at some of the websites we've built for clients in the dental industry:
Momentum Insurance Plans is an iNET success story. Learn more about it and other happy iNET customers from our portfolio of successful clients.