Web Marketing for Tree Care Businesses
iNET Web Makes Certified Arborists More Profitable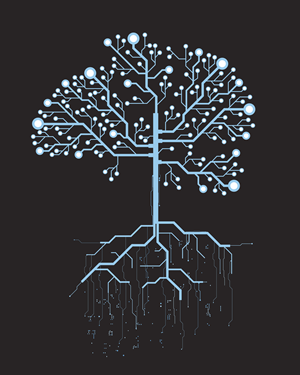 If you own a tree care service in the Milwaukee area, you know it takes more than a sign on your truck to bring in new business. It takes advertising.
In the past, you'd just list your services in the Yellow Pages, maybe run an ad in the newspaper or the local church bulletins, possibly even get a commercial on local TV channels. Today, a website can effectively replace all other types of advertising. It isn't just a nice addition to your marketing, it's an absolute necessity.
Choosing the Right Web Developer for Your Tree Care Business
There are plenty of options for building a website, from basement-dwelling web wannabees to pricey web development firms in fancy office buildings. But there's only one web development firm in the Milwaukee area focused solely on maximizing your return on investment: iNET Web.
Based in Waukesha, iNET serves all kinds of businesses throughout the state of Wisconsin (and a few other states, too), including certified arborists and tree care services. More importantly, we've launched them all to the top of search engine results pages—giving them a highly competitive edge.
SEO for Tree Care Services Businesses
SEO (Search Engine Optimization) is an ongoing process of increasing the number of visitors a website gets from search engines (such as Google and Bing). And iNET Web is a master of all things SEO.
There are plenty of unscrupulous SEO peddlers who email businesses with the promise of first page rankings on the major search engines. Don't fall for it! These businesses use "black hat" SEO techniques, which attempt to manipulate search engines into thinking a site has something of value to offer visitors. When it becomes apparent the site is just trying to game the system, Google punishes it mercilessly—sometimes to the point of removing it entirely from search engine results pages.
Using SEO to Draw Prospects to Your Website
In order to attract the most likely prospects to your website, iNET uses Search Engine Optimization techniques to get your site a high ranking on search engine results pages for the queries most commonly entered by people looking for your services.
For instance, terms like "stump removal Milwaukee," "Certified arborists Waukesha," and "Wisconsin Emerald Ash Borer treatment" are keywords a likely prospect might enter into a search engine when looking for a tree care service in this area. The use of focused keywords like these in a site's content brings in qualified leads and greatly reduces the chance of someone looking for a nursery or a landscaping service ending up on your site.
Before developing content for a website, iNET Web researches the most commonly used search terms in the tree care services industry and seamlessly weaves them into the content. In the old days (circa 2010), keywords were annoyingly repeated all over a page in an effort to get a higher search engine ranking--a practice known as "keyword spamming." While some web developers still cling to this outdated approach, iNET Web follows the best practices recommended by Google and avoids it entirely.
Find Out More About iNET's Web Marketing Services
How Can iNET Web Take Your Business to the Top?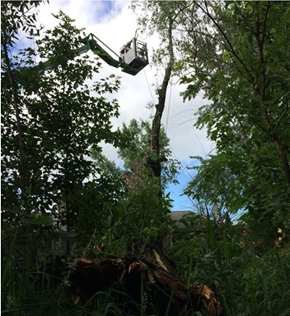 iNET Web doesn't engage in trickery to manipulate search engines. Our approach is to build a site with useful, relevant content, drawing in visitors simply by anticipating and answering the questions they have. This is known as "organic SEO," and iNET Web uses it to bring our clients more leads.
Everything from the quality of the photographs to the quality of the writing makes a difference between your website ranking on the first page of Google or on the second, where no one will ever see it. Of course, it doesn't hurt to have a fast-loading website, either--another advantage of a custom-built website from iNET Web.
In addition to website design, iNET Web offers additional marketing services to enhance your online (and offline) presence. Our goal is to be a marketing partner, not just a vendor. Your success is our success.
Marketing Services Offered by iNET Web
Request a Free Initial Consultation Today
iNET offers a free initial consultation to prospective clients in the tree care industry. It's an opportunity to learn more about our approach and what we would do as your online marketing partner. Before you spend another dollar on ineffective advertising, sit down with us and learn more about how we can help bring you more customers through web marketing.
Contact iNET Web now to request an initial consultation on web marketing for your tree care business.