Industrial Tools/Equipment Web Design Services
iNET Custom Designs Ecommerce Websites for Industrial Tool Companies
Selling tools and industrial equipment has changed drastically over the years. With so many custom parts and specialized tools, customers can't just call a local shop and hope for the best. The Internet has slowly but surely become the main method people use to find what they need, so industrial tool companies need to adapt to a more digital world in order to stay in business.
Notice the dramatic increase in CONTACT FORM SUBMISSIONS on the bar graph for one industrial supply company client at iNET. We were able to help this company TRIPLE their annual business in just a few years. At iNET, we measure our success in our ability to bring you more business leads. Unlike our competitors who focus on impressions, clicks, pageviews, and other misleading results, iNET is only focused on the results.
iNET Web Builds Custom Websites for Industrial Supply Companies
iNET Web's team of Creative Geniuses use their knowledge of Search Engine Optimization strategies, custom website design, and marketing to help Wisconsin industrial tool and equipment companies reach their full potential online. We employ only the brightest online marketers to help our clients bring in new leads and develop a brand reputation throughout the region. We specialize in sleek, user- friendly, easy-to-navigate websites that consistently outrank their competitors for top search queries.
Some of iNET's popular services include:
iNET-Web Industrial Tools/Equipment Clients
Waters Industrial
Cee Corp
"The site was consistently selling less than a thousand dollars every month. Since iNET started working to win on search engines, sales continually increase. Right now we are selling half a million dollars per month AND that doesn't include the people who pick up the phone after finding welder supply.com. It's literally having the income of a branch office without overhead. It's incredible."
-Welders Supply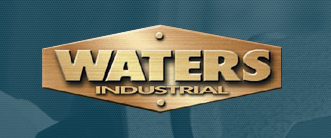 Perhaps our most popular service for equipment manufacturers is our custom database development and programming. This means our developers make your website look great and operate flawlessly. If you want to upgrade to an ecommerce format, you can do that. If you want to include a video gallery demonstrating how certain tools or equipment operates, we can make that, too. The only limits are your imagination.
Why Wisconsin Businesses Choose iNET-Web
Many of our clients often wonder what the recipe is for our success. With SEO consultants and hackjob web design companies popping up overnight, we set ourselves apart from the rest by providing our clients top-notch optimized content and beautiful site design. Most importantly, with iNET Web you get a profit-generating website.