Web Marketing Services for the Education Industry
Educational Institutions and Teaching Businesses Trust iNET Web for All Their Marketing Needs
Over the past few years, online learning has become an increasingly popular education option. Whether you want to attend a virtual high school, train for a specific field of work, or even do a blended work-study program, there are online education programs available to help you achieve your goals.
Online educational institutions often need professional web marketing services like iNET to help them market their services. Our advertising experts have decades of experience marketing businesses in a wide variety of industries.
Some of the marketing services we offer the education industry:
Educational Institutions Trust iNET Web to Market them Online
No matter what type of educational institution you run, the professional marketing team at iNET Web can help you out with branding and Monthly SEO services. We have a long history of helping schools and instructional facilities build their online presence, and we can do the same for you.
Check out some of the successful companies in the education industry iNET has helped over the years:
eAchieve Academy is an iNET Success Story! Learn more about it here: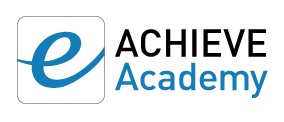 Contact the education industry marketers at iNET Web to get started on your new website.