1st U.S. R/C Flight School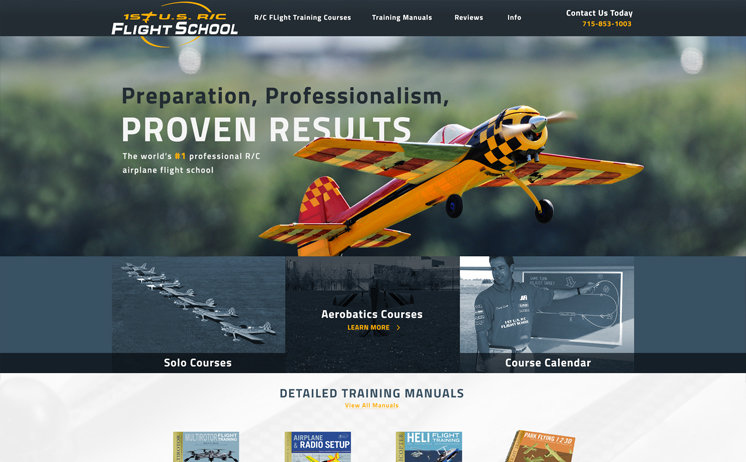 Click the links above to learn all about the unparalleled web marketing services that provided 1st U.S. R/C Flight School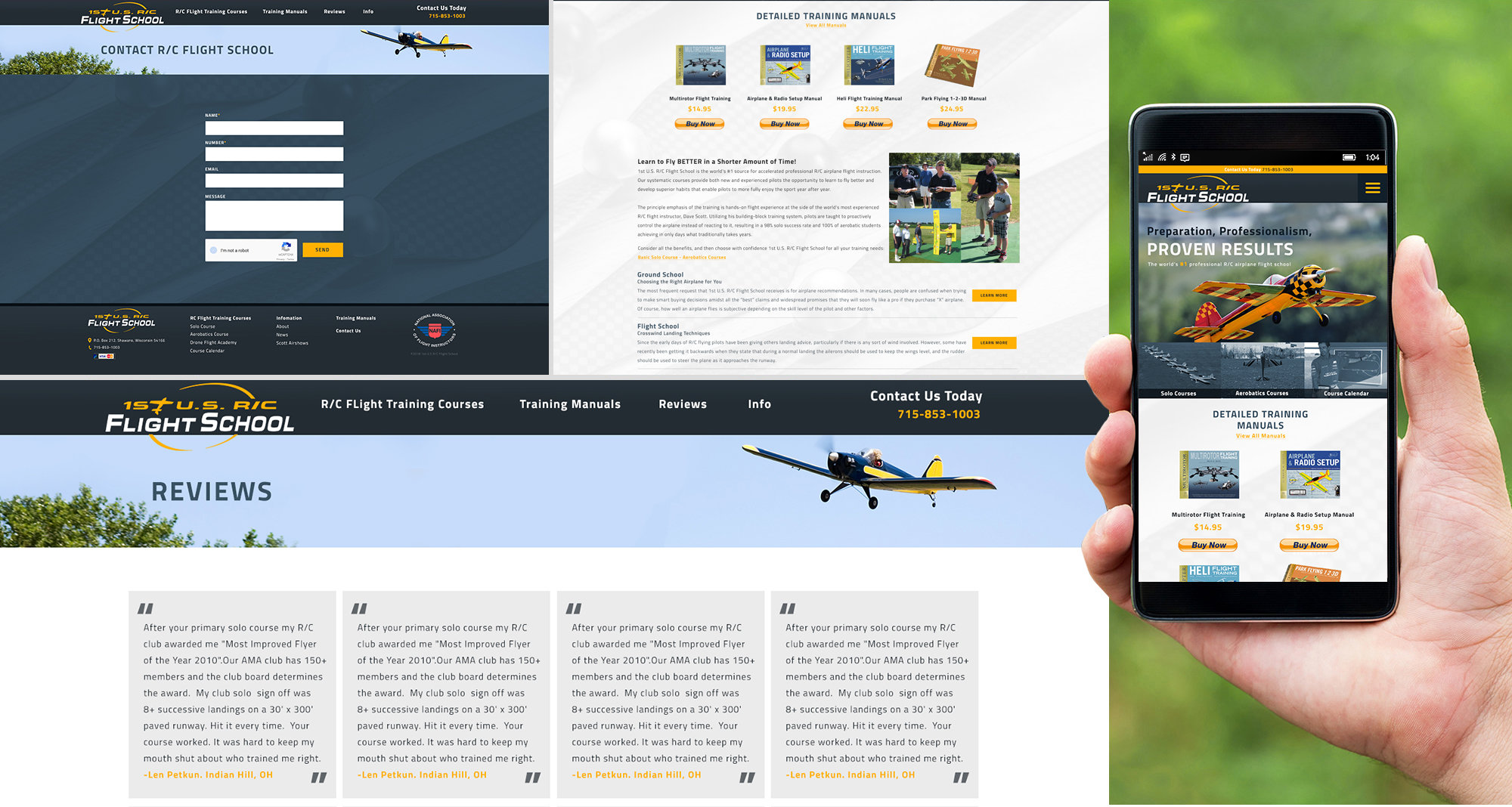 An exciting new school has just taken off and is taking Wisconsin's R/C model aircraft enthusiasts to a whole new altitude. Located in northern Wisconsin, 1st U.S. R/C Flight School provides a safe and exciting environment for students of all skill levels to learn R/C acrobatics.
The principle emphasis of the training is a hands-on flight experience with a top flight instructor, Dave Scott. With a 98% solo success rate and 100% of aerobatic students achieving in days what often takes years, 1st U.S. R/C Flight School is THE school for serious enthusiasts.
Website Dilemmas
In order for 1st U.S. R/C Flight School to successfully train hobbyists of all ages, they needed a website to demonstrate why their training is far more effective than any other method. Enter iNET Web.
Technology Implemented
Responsive Design – CSS – Layout Design – Copy Writing – SEO Optimization
Outcome
Given the market of 1st U.S. R/C Flight School, iNET Web knew they needed to build a website that could be seen anywhere and from any device. iNET Web developed a mobile responsive site that displays perfectly on any mobile device, and thanks to iNET Web's top-gun SEO team, 1st U.S. R/C Flight School's website quickly soared to the top of search engine rankings for all the search queries prospective use when looking to learn how to fly model airplanes.
Take a direct flight to profitability and contact iNET Web to get started on your new website design.