Web Marketing for the Travel and Tourism Industry
Website Design for Milwaukee's Travel and Tourism Businesses
The travel industry is fickle. The success of businesses serving tourists is subject to complex economic factors. Wicked winter weather is the bane of many of Wisconsin's attractions. An economic downturn like the one in 2008 shutters tourist businesses every year. Don't even get us started on taxes, globalization and the cost of fuel. Sometimes it seems like there's nothing but risk in this industry, but it doesn't have to be that way with a measured, tech-savvy web marketing plan from iNET Web.
Why is Web Marketing so Important for Travel and Tourism Companies?
According to market research by Trekksoft, almost 40% of all tour and activity bookings are now being made online. Be there to target this web-focused segment of prospective customers with web design and SEO from iNET Creative Genius Marketing.
Web advertising is an agile way to target new niches in your demographic so you expand regardless of economic factors. Targeting new segments insulates your company against some of the industry's risks and allows you to quickly change your approach. When combined with a traditional advertising campaign like print, radio, or television, changing your focus or narrowing in on a niche is a breeze.
With web design from iNET Web, your branding can be updated swiftly. Instantly post content appealing to a niche in your demographic as soon as you discover it. Ongoing SEO, which accompanies iNET Marketing's campaigns, can further home-in on your new coveted demographic. Our SEO specialists can analyze the queries of your audience and then optimize your content to reach that group.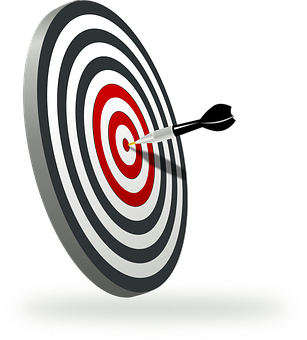 Adapting to Modern Travel Niches
A few years ago, no one had heard of AirBNB, Uber, or Lyft. Now, these companies are redefining the travel and tourism industry. Smartphone apps and web exclusives have taken over. If you're not keeping up with the changes, you're being left behind.
A modern website designed by iNET will bring your business into the modern age. Our customized websites make it easier for tourists to make reservations online and on the go.
Web Marketing Services for Travel and Tourism Companies
Responsive Design
360 Degree Virtual Tours
Image Branding

Mobile Website Conversion
Logo Design
SEO Copywriting Services

Responsive design is pivotal for traveling companies and attractions. By definition, tourists are on the go. If they're looking for a mini golf course on their tablet or smartphone but the page doesn't adapt to their screen size, they're gone. Your competitors will enjoy increased traffic, research on their pages and bookings. Responsive design is one of many services iNET Web's creative geniuses offer Wisconsin tourist companies.
Along with responsive design, search engine optimization is vital for your tourism business, especially hyper-localized SEO. Travelers launch queries for attractions near them or by city name. iNET Web links these wandering prospective customers and their disposable income to your business by optimizing web content for high search engine rankings.

Milwaukee Travel and Tourism Websites Designed by iNET Web
Browse our portfolio for some of our web designs for Milwaukee-area travel and tourism companies. iNET Web has dominated the travel and tourism industry with hunting preserves, winter sports parks, miniature golf courses, and haunted houses.
Contact iNET Web Now now to get your travel and tourism company's webpage running and optimized.