Veterinary Marketing in Wisconsin Born from Creative Genius
The Best Pet Vet Website & SEO Services for Veterinarians Expanding their Company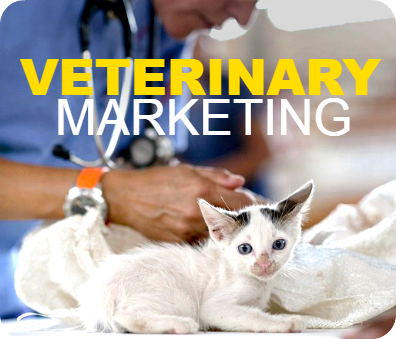 iNET Web Makes it Easier to Gain & Retain New Clients
Screening cats for rabies and checking dogs for gastric dilation-volvulus keeps you busy enough; throw veterinary marketing into the mix and you'll be checking yourself into a doctor in no time. Animals are your specialty. Leave the advertising and business growth to iNET Web.
Unlike most marketing firms in Milwaukee, iNET Web has an arsenal of writers, SEO specialists, graphic designers and web developers. They're all focused on getting your website to rank on the first page of Google, while keeping your clients' attention with eye-grabbing graphics.
Veterinary marketing encompasses a wide range of strategies, with SEO (Search Engine Optimization) having a critical role. SEO is the juice that drives a website to the top of search engine results pages. Veterinarians and pet hospitals in Wisconsin clearly need to be online if they want to thrive. Just check out the statistics below.
Recommended Elements for Successful Online Marketing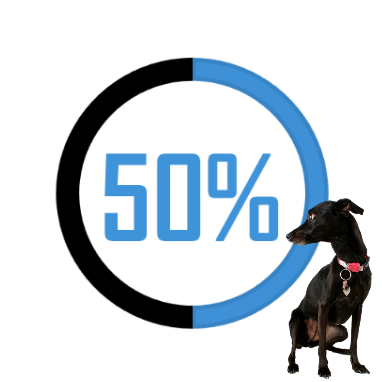 Consumers making local searches who visit the company within a day.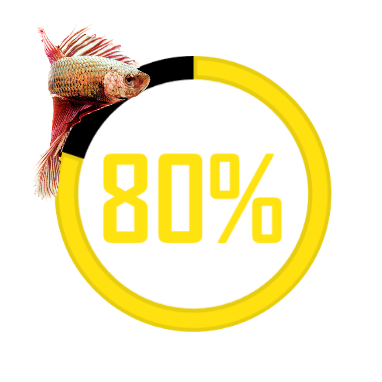 Consumers conducting research on a small business before visiting.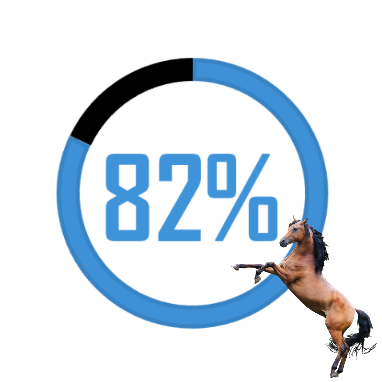 The increased effectiveness of Search Engine Optimization.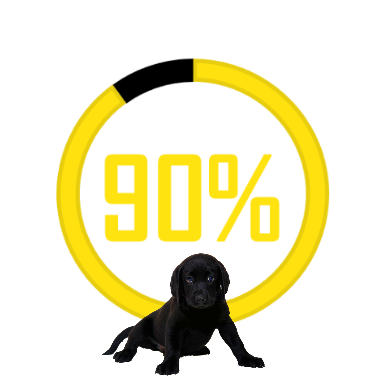 Consumers who state custom content is helpful on a website.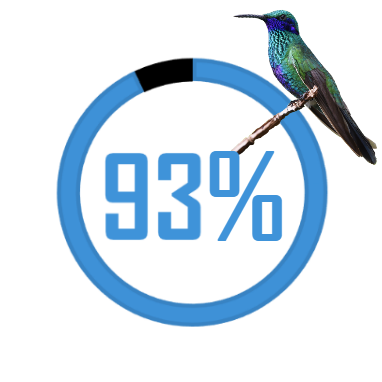 The amount of shopping experiences starting with online searches.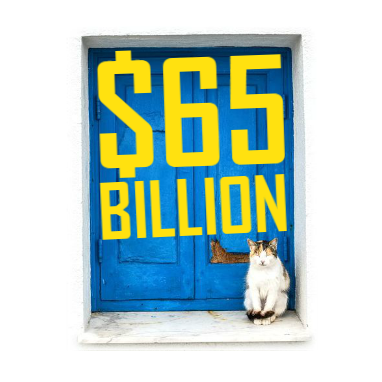 The total estimated value of the pet industry in the United States.
Veterinary Marketing Statistics from HubSpot, Blue Corona, MarketDive, Business 2 Community, imFORZA & American Pet Products Association
Veterinary SEO Services Reveal How Pet Owners are Finding YOU
When was the last time you went to Google to find the services you needed? According to the statistics, it wasn't too long ago. Search Engine Optimization (SEO) is all about breaking down and analyzing millions of searches on the world's most popular search engine to target keywords to build your website around. In layman's terms, its the easiest way to figure out how to get pet owners to your site and, finally, to your pet hospital or clinic.
The SEO Specialists at iNET Web research countless industries and businesses every day and easily adapt their keyword tools and strategies to veterinary practices. We provide SEO for all types of veterinary centers, including:
Small Animal Clinics
Exotic Animal Clinics
Large Animal Clinics
Pet Hospitals
Emergency Animal Clinics
Holistic Veterinary Clinics
Integrative Vet Hospitals
No matter the industry, no matter the angle of your profession, iNET Web is your best source for veterinary marketing in Wisconsin. Check out our case study of the Animal Wellness Center below to get an idea of what we can do for YOUR business!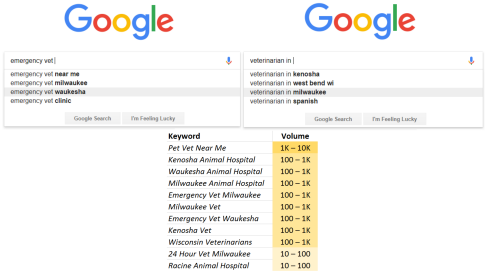 Veterinary Marketing Success for Clinic Based in Oak Creek, Waukesha, Burlington & Fond du Lac, WI
| Company | Address | Business | |
| --- | --- | --- | --- |
| Animal Wellness Center | 9142 South Chicago Road, Oak Creek WI | Veterinary Clinic | eComm Case Study |