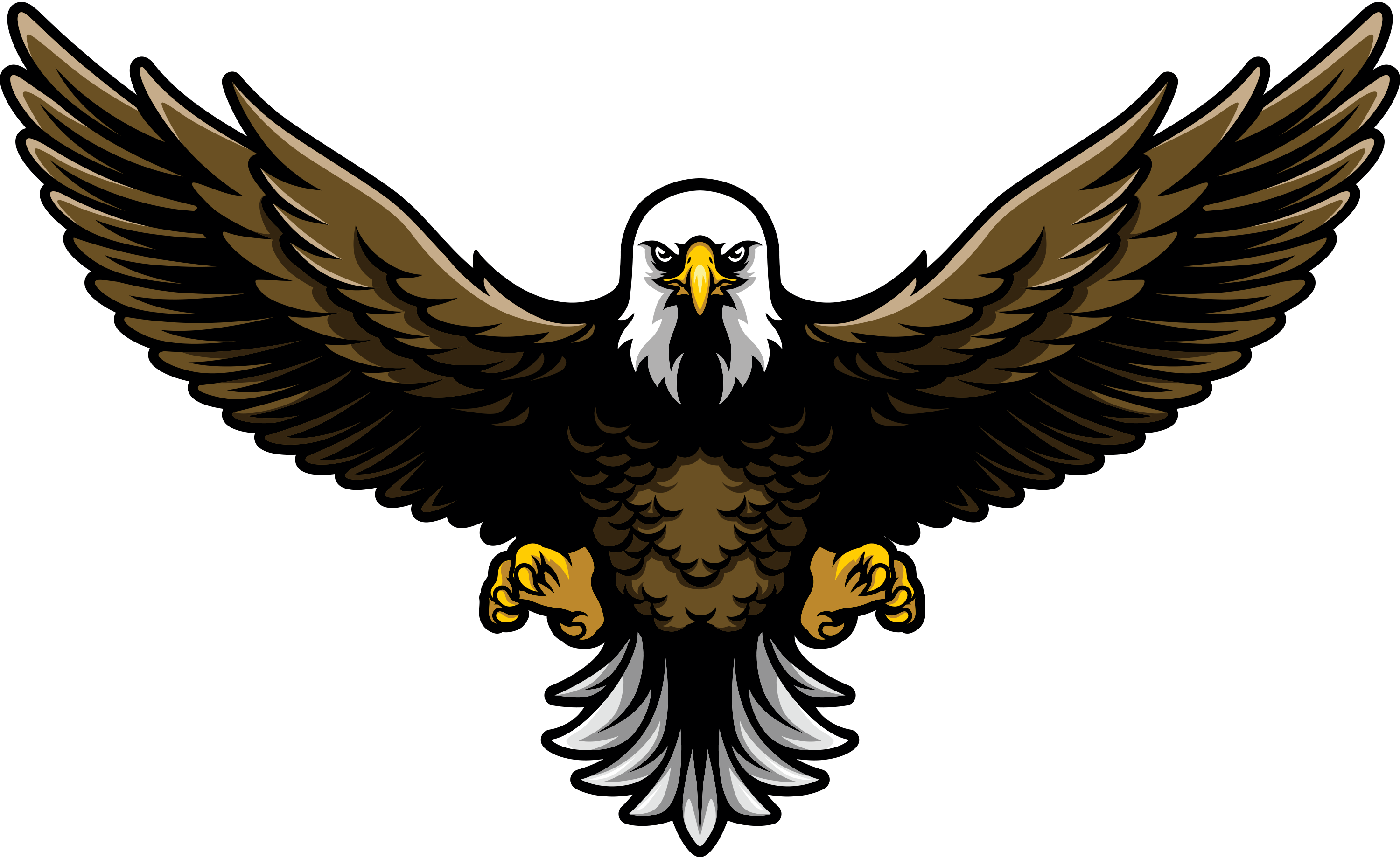 Web Marketing for Pest Control Companies
Google Statistics
Since Google fields 90% of online queries, it is the only search engine you should care about. Here are some other Google statistics that demonstrate just how important SEO marketing is for every business.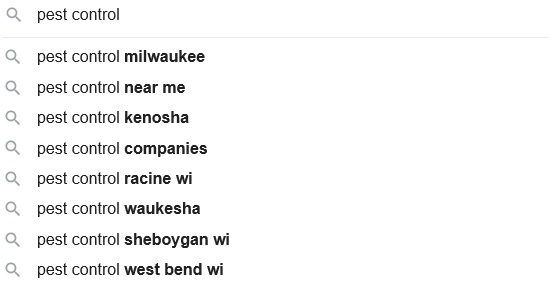 How iNET Gets Results
Keyword research revolves around reverse-engineering. First, we'll look at your top-performing pages (if you have a website) and the top-performing webpages of similar companies in areas across the US and locally.
We'll also isolate strategies and keywords that most successful companies use in your industry. After that, we do our own keyword research to see if there are other strategies or keywords that would further optimize your site. To the right, you can see a picture with a Google search with "pest control" typed into the search bar. In the drop-down, there are bolded words that Google suggests to come after the query that was typed in. These bolded words are high-volume keywords that Google recognizes in the area where the search occurred. Based on this data, having a website buildout that features multiple locations is one of the best strategies for a pest control company in Milwaukee, WI.
We write and update content, layout, meta, and headlines using our proven strategies to generate traffic and leads on your website.
SEO Strategies Used by iNET Web
Keyword research
Mobile Responsive Design
Fast loading web pages
High-quality, in-depth content
Internal links throughout the site
Easily navigated website
A streamlined URL structure
No broken links and 404 errors
Call to Action design and placement
Besides expertise in the technical aspects of SEO, iNET Web is obsessed with creating websites with great user experience. Not only do iNET Sites look good, but they also provide information relevant to the most common inquiries someone looking for a pest control company might ask.
What You Need to Know About "Black Hat" SEO
There are plenty of unethical SEO agencies out there preying on small businesses. One of their favorite tricks is to send out an email telling you problems with your website are causing it to be poorly ranked by search engines. If you just hire them, they'll get your site to the top of all the major search engines in no time and all your dreams will come true!
Don't count on it. With over 500 updates to Google's search algorithm per year, a Black hatter SEO-er can fool Google only one time. Don't sabotage your pest control business with a black hatter. The results are not sustainable and are usually violate search engines' terms of service.
Your site is likely to receive a vicious swat from Google. If the behavior continues, they (and other search engines) catch on to the dirty little tricks the ethically challenged SEO agency has used on your site and banish it entirely from their search platform. Websites banished from Google end up in internet Siberia.
Why Pest Control Companies Should Not Sign On for PPC
PPC (Pay Per Click) is a sponsored advertising service offered by Google. In exchange for your website appearing at the top of search results, you pay a fee every time someone clicks on your website. While this can work out well for a short-term promotion, or jump-start a site when it first goes live, it has some serious drawbacks. Namely:
PPC gets expensive.
If your web marketing efforts are based on PPC, you'll find it gets quite expensive in short order. Worse yet, all those clicks (and fees you pay) don't necessarily translate into customers.
70-80% of users ignore paid ads and instead focus on organic search results, according to
imFORZA.
Your competitors can easily sabotage your PPC campaign. Just by repeatedly clicking on your PPC ad, a malicious competitor can destroy your monthly marketing budget.
People know you paid your way to the top. All PPC listings have a little "Ad" designation in front of them, signaling to the world the business paid to get to the top of the search engine results. Consumers would rather click on a business that ranked highly on their own merits than on one paying for top billing.
It's important to mention that PPC can work for some companies, but when it does work it is only used as a supplementary business. PPC cannot sustain a business, especially if your website is lacking and has no meaningful content or call to action buttons. iNET will work with whatever marketing direction you take. We want to help get you a sustainable return-on-investment.
Contact our wholesale marketing agency today to develop & execute your strategy in Wisconsin!
Let iNET Bring a Swarm of New Business Your Way
Every day, homeowners and businesses all over Wisconsin go online to search for someone who can get rid of their pest problems. Do you have a website for your pest control company? Are you getting new leads on a daily basis? If you answered "no" to either of those questions, you need to talk to iNET Web.
Additional Services
Making a business stand out is one of the most important things that a company can do to edge out the competition.
Branding: iNet will work with you to develop your brand and make sure that it is consistent through all media. We have years of experience creating successful marketing campaigns.
Logo Design: iNet has extensive experience with logo design, and we can either redesign your current logo or start from scratch to develop a logo that showcases your company.
Video Marketing: We take videos of employees or your facility to give customers an inside look at your operations.
Print Marketing: Print marketing can be an effective way to round out an effective marketing campaign. iNET can do any type of print media, from t-shirts to calendars.
We will work with you and your budget to determine which types of marketing are most appropriate for your business strategy.
Check out the work we've done for a similar company: