Websites for Interior Designers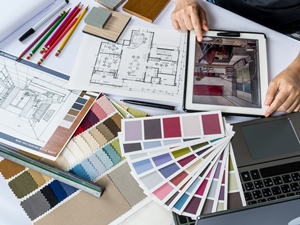 Consider this: approximately 99% of your prospects go online when looking for an interior designer. If you're not there, you're not even on their radar. Having a website is no longer a nice extra. It's a necessity.
As a designer, you naturally have strong opinions and preferences for how your business will be represented online. It has to harmonize with your own aesthetic, it has to be unique, and it has to bring in new business.
Sounds like you need a website from iNET Web.
Why Websites Created by iNET Web Win for Our Clients
Like most designers, your first concern is likely to be how your website looks. Perfectly understandable. Our designers will work with you to ensure the site reflects your sense of design. Meanwhile, our programmers will develop the site so it loads fast and works flawlessly on both desktop computers and mobile devices.
Great looking websites are just the start for iNET Web. What really sets our work apart from other web development agencies in Milwaukee is the way we harness the power of SEO (Search Engine Optimization) to drive new business to your website. We've catapulted hundreds of businesses to the first page of Google search engine results pages, and we can do the same for yours.
What is Search Engine Optimization, Anyway?
Simply put, SEO is everything you do to get a website to rank highly for a given search term--for instance, "Milwaukee interior designer." SEO involves everything from content to the way photos are tagged in the HTML on a website. And no one does it better than iNET Web.
Search Engine Optimization (SEO) vs Pay-per-Click (PPC)
It's hardly a fair fight, but let's take a look at the contenders: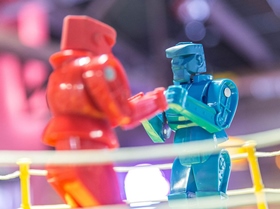 Pay-per-Click is an advertising program from Google. It will put your website at the top of search results pages with an "Ad" designation in front of it. Anytime someone clicks on your site from there, you're charged a fee. Seems reasonable, right? Well, it does until you take a closer look.
The first problem with PPC is how expensive it can get, especially when you realize clicks don't translate to purchases. Many businesses get sold on a PPC campaign by a so-called "web development agency," only to find out it gets quite expensive and offers precious little in the way of return on investment. It only works while you're footing the bill, so once you pull the plug on PPC your website is relegated to page 18 of search engine results.
SEO, on the other hand, gets your website to the top of search engine results pages the old fashioned way—by developing content so relevant and so good it's recognized by Google as a website worth visiting. Results don't come overnight, but they do come. And unlike PPC, even if you stop doing SEO work on a site, the work in place continues to draw in prospects.
Winner: SEO.
Let's Get Started On YOUR Website
Here's what we'd suggest: Take a look at some of the websites we've developed for other businesses. Then, come in and meet with us. Let us show you how we've helped other local businesses. And let's talk about what we can do for your business.
Contact iNET Web online to set up a meeting, or call us at 262-574-9400.