Web Development for the Furniture Sales Industry
Wisconsin Website Design and Digital Marketing for Furniture Businesses
When people shop for furniture for their home or office, whether they're looking for the cheapest option or a luxury item, they generally by start searching on their phone or another device.




With so many big box stores out there, furniture businesses need to have the best websites to compete. With an eye-catching design, user-friendly interface, and all the information your customers need, your site will become a valuable resource in your industry. Google will recognize this and start placing your site higher in search results, where more users will click on it.
So how do you ensure you have the best website for your furniture business? You contact iNET Web and let us do what we do best.
Why Web is So Important for Furniture Businesses
According to the U.S. Census Bureau, online sales in the furniture industry have been gradually but steadily rising since 2004, now making up over 15% of all sales in the industry: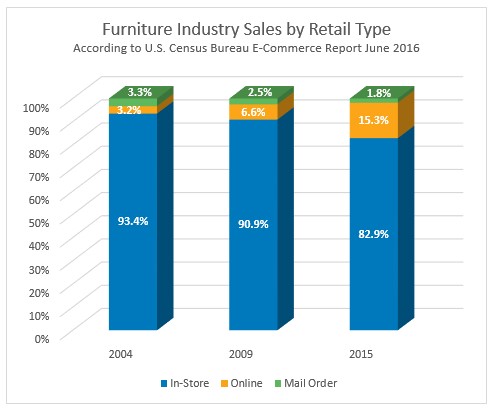 Plus, many of those in-store customers look online before going to the brick-and-mortar location to see the product in person. When potential customers pull out their phones and start searching for furniture, you want your site to be at the top of the list. Online sales and traffic from mobile devices will only continue to rise—make sure you rise with it.
iNET Web Marketing Services for Furniture Businesses
Search engines are increasingly favoring mobile-friendly sites, and so are users. Just think about how easy it is to quickly pull out your phone, type something in, and get instant results, especially when you're on the go. iNET designs responsive websites and converts existing sites to mobile-responsive design so they look amazing and are easy to use on smart phones, tablets, laptops, and desktops of all sizes.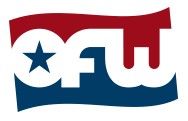 A boring or outdated logo does nothing to help your business. Our graphic designers create attention-grabbing, memorable logos for furniture businesses so your customers will recognize it anywhere.
Not only should your website look amazing, but it needs to be full of well-written, useful information optimized for both users and search engines. We build out pages targeting the keywords your potential customers are most likely to search when they're looking for furniture like yours.
How about a how-to video showing furniture assembly or installation? Or a promo describing your services or new products? Our videographers create stunning video productions to show off your products, services, and facility.
And On and On and On…
Whatever your business needs, we do it:
iNET Clients in the Furniture Industry
Need some inspiration before getting started designing your website? Check out these websites we've designed for local furniture businesses:
Contact our expert web developers to start competing with the big box stores.