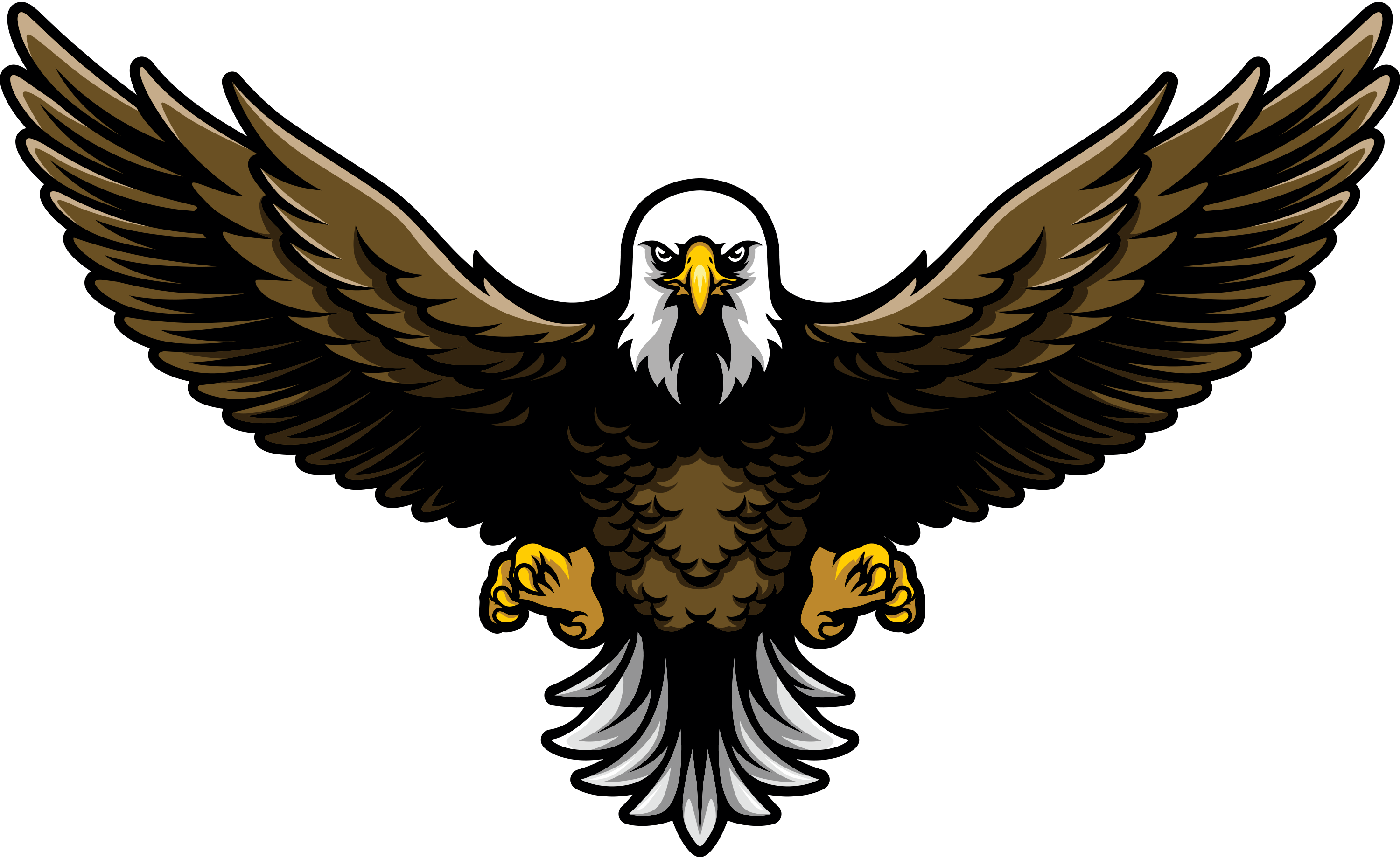 1 Perfect Entry Level Job for Liberal Arts Majors in the Milwaukee Area
Milwaukee SEO Specialist Job - Writing Content - Experienced or Entry Level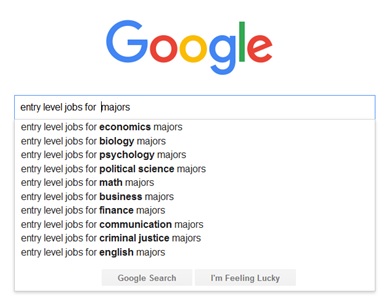 So you got a degree in a major that "taught you how to think," but every job posting asks for 3 years of experience. Your degree proves to the world that you shouldn't be the last person picked in a game of Trivial Pursuit AND you can pull an all-nighter writing a paper at your (maybe/maybe not) prestigious university.
After a few months of a "just for now" job (and living back with the parents "just for now") you start questioning your decision to go to college in the first place. Boy, do you miss it, though: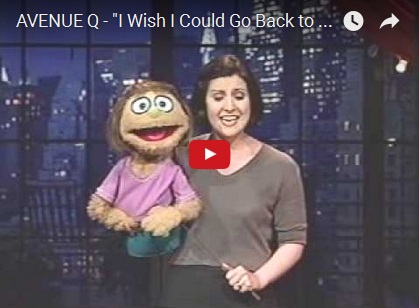 Your useless degree proves to the world that you can read, write, research and analyze stuff. Perfect for becoming an SEO Copywriter—see the job posting at the bottom of this piece. Below is a list of the majors most likely to have what it takes to learn this lucrative skillset.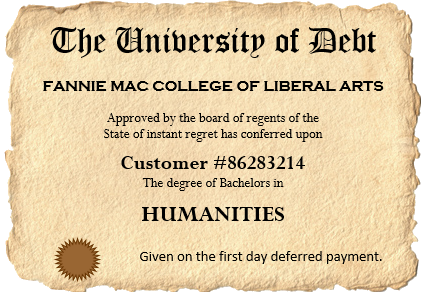 Author's note: Please don't get all uptight taking yourself too seriously. I'm one of you—a poli-sci major and law school dropout.
Entry level jobs for…
Political Science majors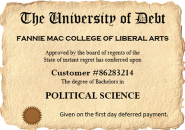 Writing papers about Serbian cultural identity and the limited sovereignty of domestic dependent nations was a great use of four and a half years. Now someone please hire me.
Marketing majors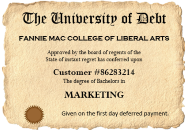 I coulda been an accountant and came out with a hard skill, but marketing seemed more fun. I memorized the conversion funnel. Can I PLEASE find an entry level job?
Psychology majors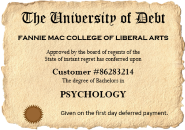 It was fun to learn about the way people think. Now I'm working in the billing department and thinking about going to grad school. Get me an entry level job (with growth potential) that can make me feel interesting.
English majors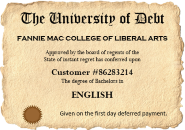 Everyone in the department made jokes about how it was hard to find a job, and now it's my life. Ever work retail and pray no one you know comes through the door? I'm well-read, can someone please get me a job interview?
Anthropology majors
Two lemurs walk into a bar. A spider monkey ducks due to higher cranial capacity. I expected my life to loosely correlate with "Raiders of the Lost Ark," not "Goodburger." I just need employment.
History majors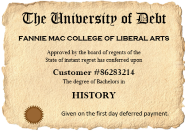 If you didn't want me to tell you everything wrong in this movie you shouldn't have watched it with me. Also I can write something, then paraphrase it 10 different ways weaving in other writer's quotes AND a random stat. SHOW ME THE MONEY!
Communications majors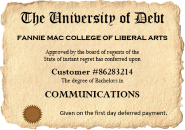 Hey, this isn't just a major for athletes, I learned stuff! Communications is the fundamental skill for getting your way! I'm never going back to a call center. About that job…
Economics majors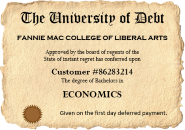 Talk is cheap. Supply exceeds demand. Just like economics degrees! Ouch, not cool. Seriously though, is there a great job out there for an economics major?
Humanities majors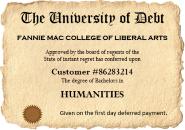 I take a multidisciplinary approach to underemployment. Please someone point me towards a career where I can get compensated for the value I am capable of providing. Like pushing heavy boxes.
International studies majors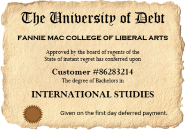 I'm cultured and I want to travel the world. But plane tickets cost money. Maybe there's a job I can do on a laptop someday…
Journalism majors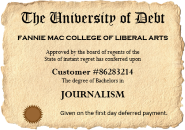 Community newspaper reporting doesn't seem to have much upside. If I have to cover one more school board meeting... I don't want to spend life impoverished, please help me find an awesome entry level job.
Liberal arts majors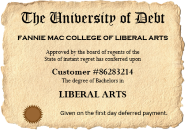 They told me they'd teach me how to think and then somehow I'd get ahead in life. Where does AHEAD start!? But how am I supposed to take that first step? GET ME A JOB.
Law Degrees and Legal Studies Majors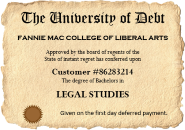 (Including law school graduates and drop outs) There used to be 25 American law schools, now there's over 200. I just wanted to feel important, now I'm buried in law degree debt. Is there an entry level (legal or non-legal) job for me?
Philosophy majors
I heard they are hiring in Ancient Greece. Good one, jerk. I have hyper developed critical thinking skills, and your burger flipping jokes do not amuse me. Now someone help me get a job.
Sociology majors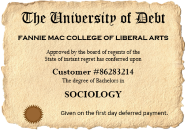 I can use postmodern in a sentence and analyze the heck out of The Wire. Maybe I should just teach English abroad. OR I could find a great entry level job and actually make some money.
Statistics majors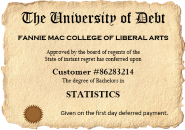 If you torture statistics long enough, they'll tell you anything you want to hear. I rock at MS Excel. I can intelligently analyze elections and baseball, now hire me!
Screenwriting majors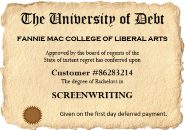 There are screenwriter jobs galore out there if you include being a waiter. Maybe, just maybe I should write for business owners with money. Help me (find a job) Kenobi, you're my only hope.
Creative Writing majors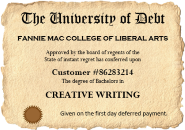 Bukowski's first novel didn't get published until age 51. Maybe I can be a kitchen-floor drunk for a few decades. Or maybe I can find a great entry level job.
Or, bury yourself in more debt with a

graduate degree

.
Bookmark this ad and come back to it in a couple years if that graduate degree doesn't come with better employment prospects.
At iNET we love investing in home grown talent (experience often means we just have to retrain you), providing the context for ambitious employees to improve their incomes year after year after year until they retire successful.
Southeast Wisconsin Counties Nearby: Racine, Jefferson, Walworth and Milwaukee.
Including the following communities and their surrounding areas: West Allis, Wauwatosa, Greenfield, Franklin, Oak Creek, South Milwaukee, Cudahy, Greendale, Shorewood, Whitefish Bay, St. Francis, New Berlin, Brookfield, Menomonee Falls, Muskego, Oconomowoc, Pweaukee, Hardford, Lisbon, Sussex, Hartland, Mukwonago, Mount Pleasant, Caledonia, Burlington, Watertown, Whitewater, Fort Atkinson, and Delavan.
iNET Full Time Copywriter Gig—Entry Level or Experienced (Waukesha Wisconsin)
The most important trait we're looking for is writing chops. A mind for data and a personality for customer service doesn't hurt.

SEO copywriting is competitive writing to make local and national businesses win in search rankings, procuring the leads that allow them to happily pay your salary. Learn to make business owners money and you'll always have a great job.

Figuring out what words will draw people in to a piece of content and implementing them within a well-crafted piece is a learnable skill. It's not as easy as spamming words: writing, writer, full time, no, experience, college, English, journalism, creative, Waukesha, Brookfield, New Berlin, Delafield, Pewaukee, Wales, Hartland, Muskego, Milwaukee, awesome.

If you've got writing chops and sample or two to prove it, check out iNET-Web in Waukesha! iNET is a rapidly growing (we've doubled twice in 5 years, currently sitting at around 65 employees), cutting-edge web development and marketing company just west of Milwaukee.

If you are truly seeking a career and not a job, iNET offers unlimited growth potential and the ability to become your own boss in short order. Necessary skills include writing on a deadline and the ability to convey ideas in writing.

iNET copywriters can branch out into radio scripting, video production and concepting, client relations and the more technical aspects of SEO.

This is a perfect opportunity for a non-traditional career path or ambitious quarter-life crises liberal arts majors looking to build a better life.
Job SKILLS:
• Strong aptitude for writing, demonstrated through writing samples
• Basic HTML or SEO experience is preferred, but is not required
• Basic understanding of computers and content management
• Meticulous and detail oriented
• Time management skills
• Quick learner
• Presentability and Professionalism in a business casual environment
• Writing Accountability (Self-edit, self-edit, self-edit!)
• Desire to grow to increasingly levels of autonomy and responsibility
• High level of creativity and imagination
• Able to work under pressure
If you're looking for a fun, fast-paced and constantly changing work environment with the best website developers in Milwaukee/Waukesha, apply today with iNET. Please email me using this post—attach resume and whatever writing sample you think is best.

Full time only. No telecommuting.
SEO Keyword addendums:
Recent college graduates are often saddled with debt-inducing bachelor's degrees.
Entry Level Writing and Editing Jobs
Seriously, just get your foot in the door.
Entry Level Research/Analyst Jobs
You can research stuff and you've got the degree to prove it.
Email resumes and writing samples to hiringSEO@inet-web.com.