Divorce Pro Wisconsin
Divorce Pro is all about making divorce more affordable through limited scope representation. iNET is all about making websites more profitable through SEO. It's a match made in cyberspace!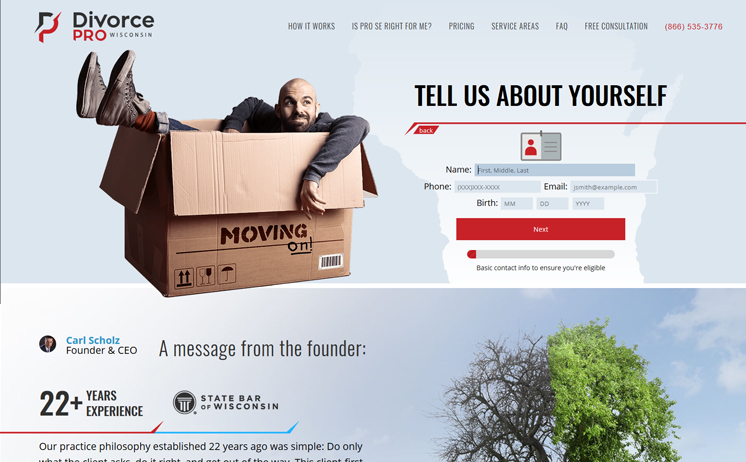 Click the links above to learn all about the unparalleled web marketing services that provided Divorce Pro Wisconsin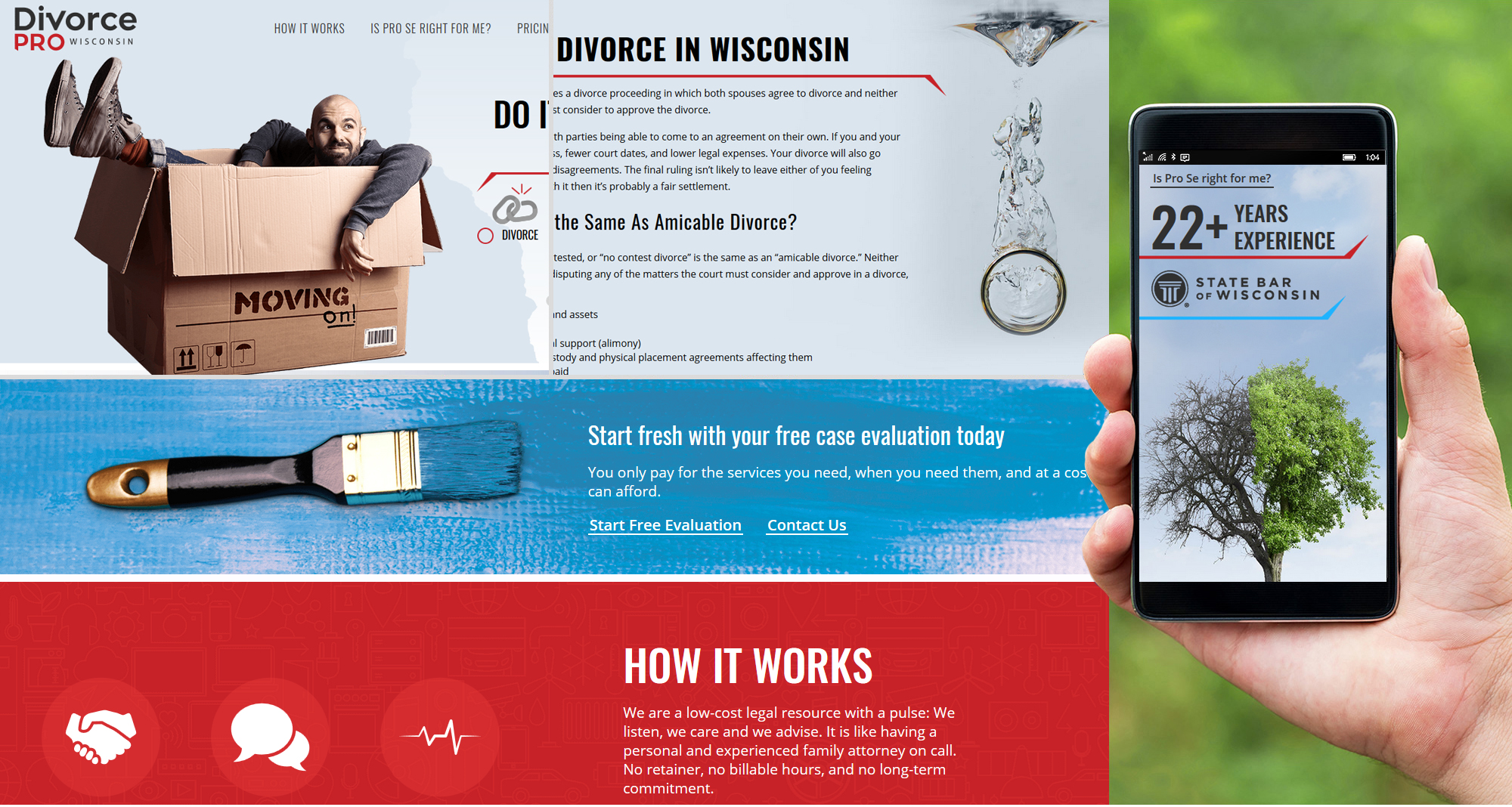 Divorce Pro
Divorce Pro specializes in "unbundled legal services" for couples looking to get un-hitched. By providing legal guidance through divorce and custody issues, they make divorce less costly for couples who have agreed to an amicable divorce.
Website Dilemma
Divorce Pro had a template-based website that didn't convey the professionalism of their services. Just as bad, their website wasn't showing up in online searches for the search terms prospective clients use when looking for legal assistance with divorce.
Technology Implemented
Search engine optimization – Layout and design – Creative Genius Branding & Copywriting -- Content Management System – HTML –CSS – jQuery –HTML
Outcome
iNET Web developed a love at first sight design for Divorce Pro, with user-friendly navigation and useful information for anyone considering divorce. iNET Web also implemented ecommerce capability so Divorce PRO can take online payment for their services. With their new website generating more inquiries every month, it looks like happily ever after for Divorce PRO and iNET.