Wedding Industry Marketing
iNET Says "I Do" to Boosting Business for Wedding Vendors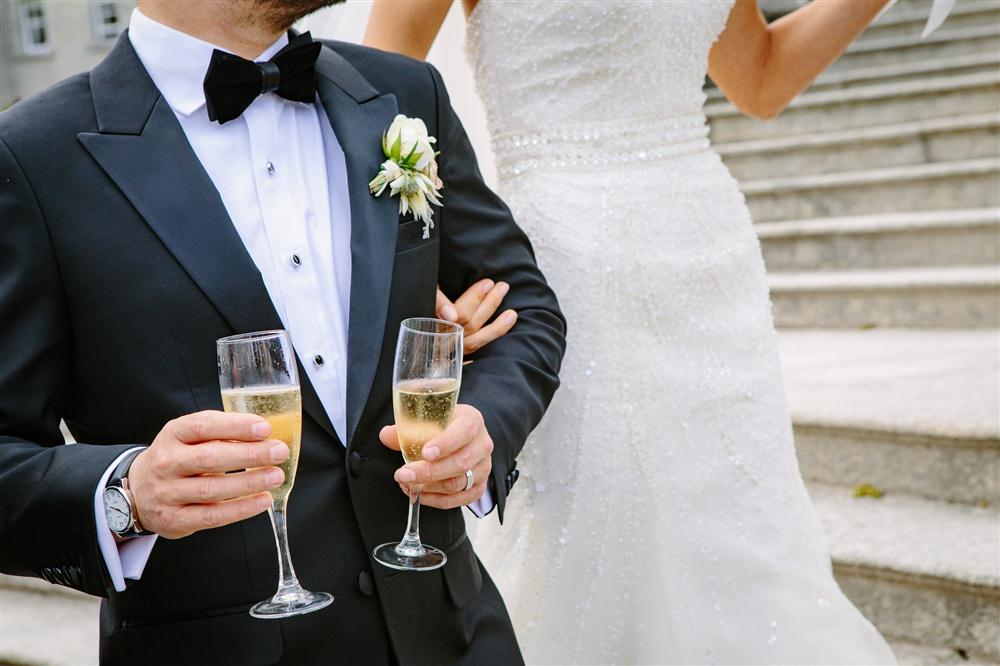 Diving into the wedding industry can be intimidating. A business that only flourishes within the confines of baby's breath and the Electric Slide must market itself like a best-dressed guest at a wedding – original with a dose of audacity. Every other wedding vendor is doing the exact same thing – why follow the crowd?
iNET in Waukesha creates custom websites, branding, and radio ads for businesses in the wedding industry. We're that coveted wedding caterer; affordable, flavorful 5-star cuisine guests will rave about for months. Dozens of other caterers brag about how delicious their food is, but when it comes to The Big Day, they under-deliver and fail to satisfy everyone's palate. Our unique marketing style will leave your customers wanting more.
How is iNET different from other Milwaukee marketers?
iNET brands your business through:
Web design
Radio
Video & photography
We're not posers. We're not that glass door marketing firm with clean lines and hipster vibes. We don't churn out template anything…everything is custom-designed in-house for your business.

Wedding Business Web Design Appeals to Traditional & Trendy Brides
You've come across the typical cookie-cutter wedding website: a visually-appealing template design sprayed with pink & gold everything, baby's-breath, and whimsical script font. It's THE hottest trend.
iNET is not about following trends. That's boring.
Our Milwaukee marketing company for wedding vendors sets the stage for wannabes to emulate. Increasing your bottom line includes finding the right design and tone to best represent your business and the services you offer without looking like every other wedding website.
We don't follow trends, we make them.
Know Your Target Audience Before They Do
We give our custom-made websites a creative edge to speak to the right audience, including:
Brides who can't stop Pinterest-ing
Excited, but slightly overwhelmed Mother of the Bride
Giddy Maid of Honor
Wedding planner who's on the ball
Weddings are always happening. June was the most popular time to get married. Now the trend is October. Bottom line: there will never be a shortage of brides - which leaves your wedding business to prosper year-round!
People who start their wedding planning online typically find these Google suggestions:

Let's take a look at the amount of Google searches for various wedding services: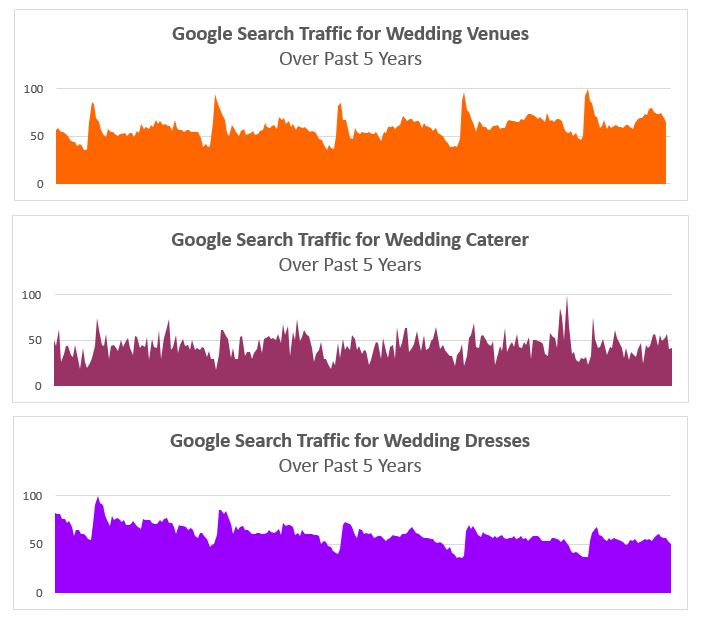 If you're a caterer, your website will have vastly different needs and competition than if you're selling dresses. As the Creative Geniuses of the Milwaukee wedding marketing world, iNET tailors your website to fit your audience and satisfy their needs.
It Takes Money to Make Money
Businesses freak out when they hear some of their precious profits will go into marketing. There's an unwritten expectation that decent service and fair prices will lead to a million customers banging down their door one day without a cent spent on advertising.
It's a pervasive myth that still exists today.
Simply put:

Investing in iNET's web design, radio, and branding gives you a continuous return on investment (ROI), and establishes your business professionally within the wedding circuit.
Investing in a brand new website also tells the world you're a wedding vendor to be reckoned with – you're the best and no other company on earth has what you have.
Our profit-generating website and branding shows you are:

Book More Weddings with iNET Marketing
We don't stamp out a template site overnight - perfection takes time! We have several departments and specialists who collaborate to build your business an awesome website:
Web Developer
If users can't easily navigate and get the information they need within 2-3 clicks, the hope of forming a business-to-customer relationship ends instantly. Our web developers make it easy for brides, grooms, and the whole wedding party to find what they're looking for.
Copy/SEO (Search Engine Optimization)
Whoa wait – what is S-E-O?
Okay, how did you find this website? Probably by searching:

And there we are – sitting pretty at the top #1 spot. How'd we do that? Through Search Engine Optimization magic, which includes:
In-depth analysis of Google searches
Creativity & common sense
Deep understanding of client's business & services
For every website we build, SEO is used to show the world what an awesome service you provide and how dumb they are if they do business with someone else.
Radio Ads Say More than Just Words
Your favorite song on the radio fades out and goes to commercial. Great. Time to turn the volume down, or just turn it off.
Bland radio ads get the silent treatment and don't do justice for what they're promoting. It happens way too often, all because the minds behind the ad missed the mark.
iNET in Waukesha has a certain way with words – bold, captivating, and powerful. We make radio listeners turn UP the volume and actually LISTEN.
Professional Photography & Video Services
Our Milwaukee marketing company offers video and photography services to showcase your business in a new and stunning way. From cookie platters to invitation suites, there are dozens of options to make your services attract eager brides.
iNET photography and video can feature:
Aerial drone shots
Venue interior & exterior scenes
Green screen backdrops
On location filming
Improving the Economy, One Business at a Time®
It's what we do – it's who we are. We take plateauing businesses and skyrocket their profits – turning them into a total juggernaut. Now who doesn't want to be a juggernaut?
Our A-Team of account representatives, developers, programmers and copywriters make the impossible possible. Our business is your business.
Businesses That Have Committed to iNET's Creative Genius…and Succeeded!
We've created gorgeous custom websites for the following wedding-related services:
DJs & musicians
Bachelor & bachelorette party venues
Transportation services
Florists
Bridal beauty prep & dress salons
Wedding attire retailers
Stationary design & printing
Catering companies
Churches & religious goods
Reception venues
Party rental companies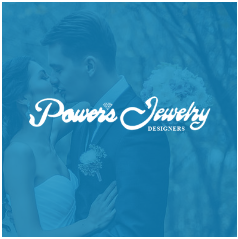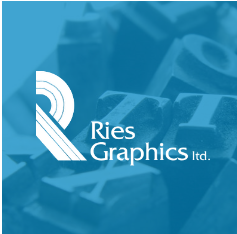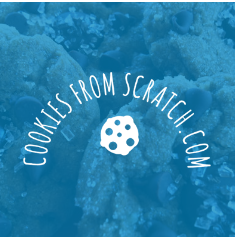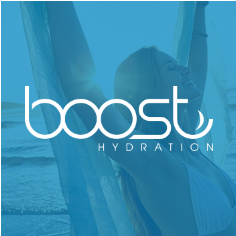 Ready to take your wedding business to the next level? Contact the Milwaukee wedding vendor marketing specialists at iNET Web.