Custom Web Design Services for Milwaukee Area Law Firms
Waukesha Website Developers Help Lawyers and Attorneys Find New Clients
Law firms and attorneys have a lot of competition. Finding the right lawyer is difficult, especially for someone without law experience. Having a high quality website is one way to guide new clients to your firm, and no one does it better than iNET Web.
Because there are so many specialties in the legal profession, your website needs to make it clear what you do and who you serve. Otherwise, you'll be inundated with calls from people who will never become clients. Our web development team will ensure your website clarifies your area of practice so you only get the clients you want. With iNET Web, you'll get a website that draws in qualified leads.
Why Websites Matter for Law Firms
According to a survey by Mike Blumenthal and Moses & Rooth Attorneys at Law, searching for a lawyer online is rapidly gaining on traditional referrals and marketing: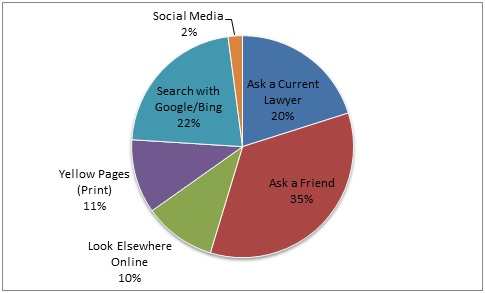 In particular, the 25-34 age demographic is more likely to conduct a search with Google or Bing.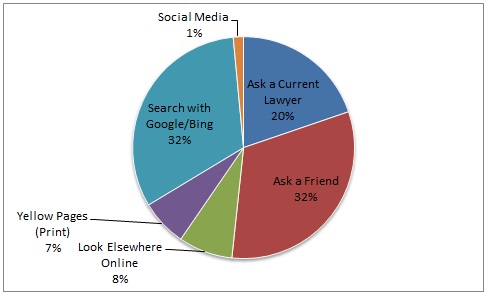 The amount of online searches is only going to continue to grow. If you do not have a fully optimized, inviting website, you are losing out on a key demographic for new clients. It is more important than ever to have a professionally designed website to promote your firm online.
How Web Design Makes Lawyers Relatable
At iNET, our experience working with legal experts has shown us what law firm websites need to succeed. The most critical services? Responsive design, testimonials, and associate profiles.
Responsive website designs make it easy for clients to find a lawyer from any device, including smartphones and tablets.
Our high-quality photography service will create professional employee profile photos for use on your site, LinkedIn, or other online publications.
Of course, no website is complete without content. Our copywriting services translate legal jargon into easy-to- understand language for your clients. No one wants to read about different court rulings and complicated precedent when they're in a legal jam. That's why they hire a lawyer!
Legal Keywords are the Key to Success
Words matter on the Internet. At iNET, our SEO practices balance the habits of real world customers with the technical needs of Internet search engines. The result is a website optimized for both. Consider a potential customer who is getting divorced and has children. Are they going to type in "primary physical placement" or are they going to go with "child custody?" While the former may be legally "correct" in the state of Wisconsin, "child custody" is a far more common search term.
Law Firm and Private Attorney Websites Designed by iNET Web
Check out these websites designed by iNET for Milwaukee area law firms.
Warshafsky Law
Grieve Law
Angermeier & Rogers, LLP Law Offices
Tusler Law
Samster, Konkel & Safran
We have worked with personal injury firms, estate planning, divorce lawyers, and private attorneys.