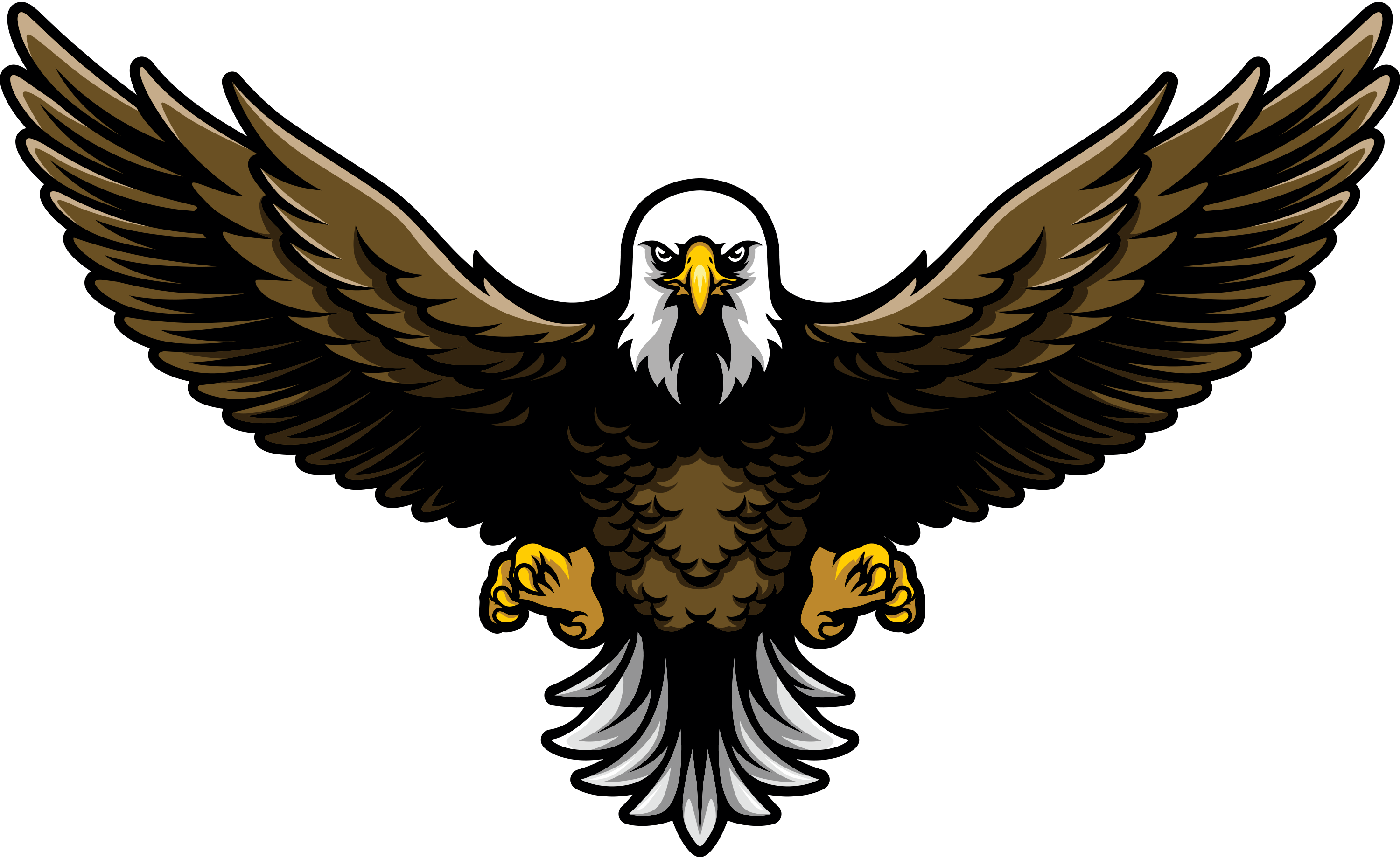 Web Marketing for Bed and Breakfasts

Welcome Bed & Breakfast Guests with Modern Website Design
A great first impression can be the impetus for a prospect to become a guest at your B&B. When they find you online, don't botch your first interaction with a generic looking website. Show them why your Bed and Breakfast is worthy of their reservation with an innovative design from the creative geniuses at iNET Web.
A modern website conveys professionalism and a commitment to providing guests an exceptional experience. An iNET-built website goes even further, making it easy for your guests to book online, providing up-to-date attractions and tourism information for your city, and allowing your on-the-go guests to access your website from a mobile device.
The web developers and SEO specialists at iNET Web specialize in websites that turn traffic into leads. We study how guests interact with your website: what pages they click, how long they spend on your site, and how they find you online. Then we use this data to guide guests to your reservation or contact page.
By combining modern website design with creative branding and ongoing SEO work, iNET Web will make your Bed and Breakfast more visible and more profitable than you ever imagined possible.
Website Design Services for Your Bed and Breakfast
Responsive Design: Entices visitors to book their stay at your B&B.
360-Degree Virtual Tours: Invites guests to explore your unique accommodations.
Mobile Website Conversion: Lets you compete with smartphone apps like AirBnB.
How iNET Knows What Your Prospects Are Looking For
Before we begin developing content for your website, we start by looking into what prospective guests are looking for when they search for a bed and breakfast in your area. One of the tools we use is Google's auto suggest feature. Typing something into a search box on Google will yield below it a list of other related terms that are commonly searched. This can often provide great insight into other ways of phrasing the same term, as well as other topics of interest.
Another useful tool is keyword research. Keywords are the words and phrases your prospective customers type into search engines when looking for a bed and breakfast. The partial list below is just one example of a list of keywords for the search term "bed and breakfast Madison."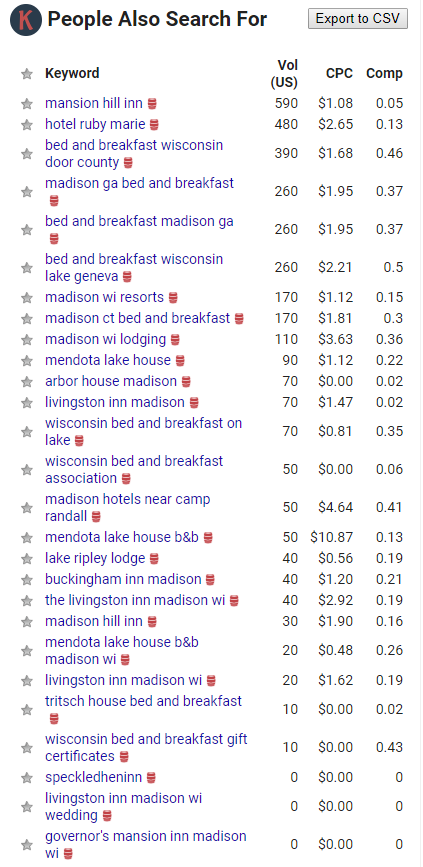 While not every keyword is going to be relevant to your operation, keywords can provide valuable insights into things that matter to your target audience, such as "near Camp Randall," "lake house," "on the lake" and "gift certificates." They're also useful for alternate wordings like "lodging" and "lodge." Referencing these words in content helps ensure that no matter how someone phrases their search, your B&B's website will make it to the first page of Google search results.
A few words about getting on the first page of Google search results pages: It's virtually a must. Numerous studies have shown most online searchers rarely venture beyond the first page of search results. If you're not on that first page, about 70% of prospective customers will never even know you exist. This is why SEO and content development is so important. Nothing else delivers such effective results as SEO, and unlike Pay-per-click an investment in SEO continues to provide return on investment as long as your website is online.
When it comes to SEO, no one does it better than iNET Web. We've catapulted hundreds upon hundreds of businesses to the top of Google search engine results pages through organic SEO, and we can do the same for yours.
Milwaukee Bed & Breakfast and Tourism Website Design from iNET Web
Based in Waukesha, iNET Web has successfully dominated numerous industries in the Milwaukee area and beyond. Below are just a few of the tourism and hospitality businesses we've helped to become more profitable: