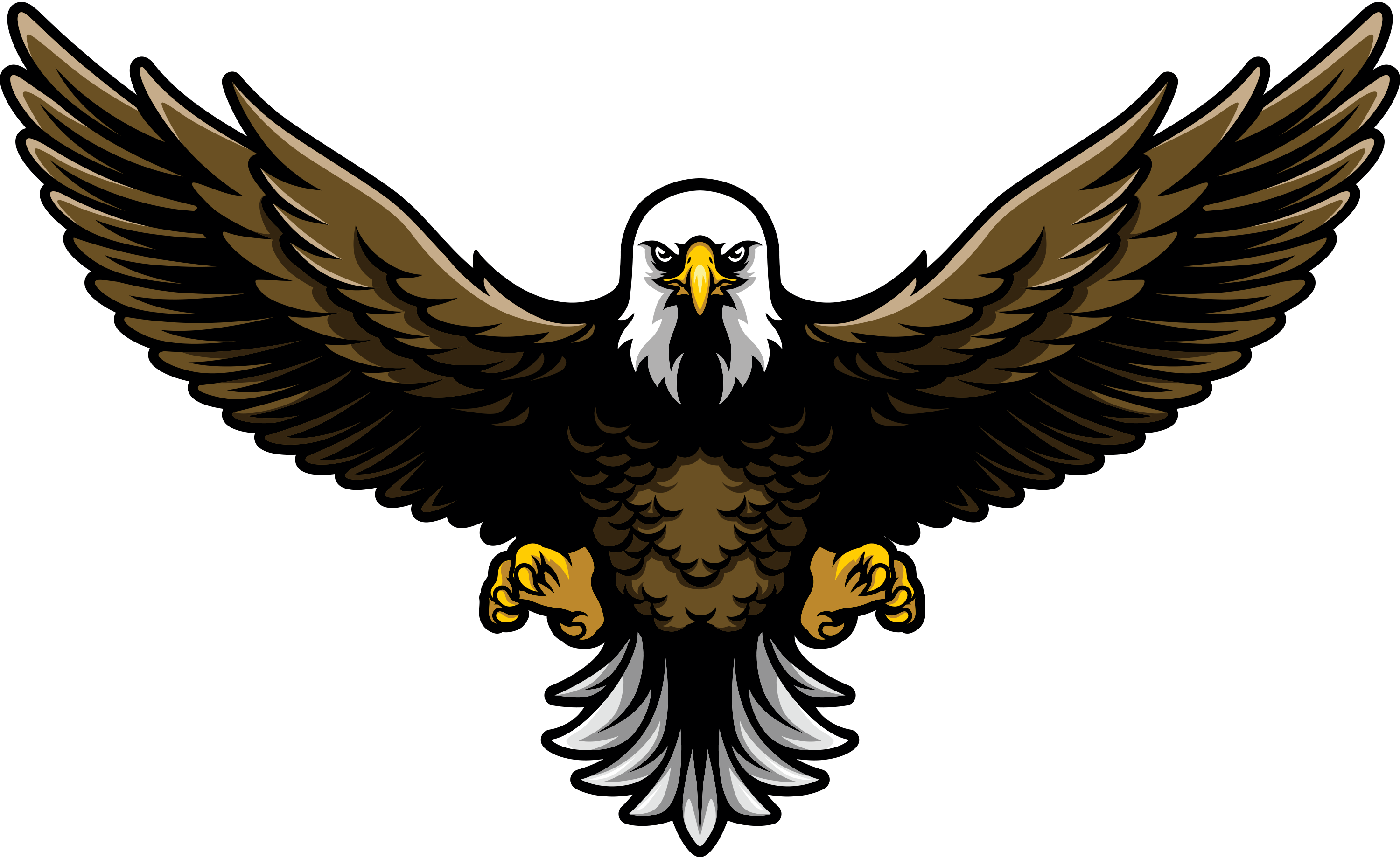 Wisconsin Indoor Golf Center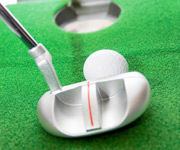 "I wanted a local website designer. With iNET Web, I found everything I need for my new business," Chris said. "The second I met Nicole, my account manager, I was really impressed. Nicole helped me create a complete marketing platform, right down to hooking me up with iNET's best custom programmer. She taught me about the different website options that would most benefit a new business like WIGC, like the custom programming for scheduling a tee time in the simulators. She worked closely with me to brainstorm website design ideas and communicate them to the website designers. I'm very happy with the website. The layout is very professionally done. From working with sales to interviewing with the copywriter to learning about making the custom programming work to my advantage, iNET had everything I needed to get WIGC running."
The creative genius inspired Waukesha graphic designers from iNET Web created a logo perfectly defining Wisconsin Indoor Golf Center's slogan, "Whatever the Weather." The iNET Milwaukee graphic designers instilled the Milwaukee logo with green font and green umbrella trim boldly displaying the color most associated with the pastoral game of golf. The image of a golfer sauntering the links beneath a massive umbrella invokes the warm air and dry landscape golfers love! The umbrella Milwaukee logo just might be enough refuge returning Twains' game to perfection (though he's not fit to carry WB Yeats' clubs!).
Whereas other sandbagger Milwaukee web designers' website navigation leaves website viewers stranded in the pot beach without a Texas jigger wedge, the Waukesha website design features intuitive website navigation executing more accurately than the sweet spot on Tiger's driver! The creative genius inspired Waukesha web developers created a golf ball laden menu bar bringing Wisconsin Indoor Golf Center's services into the short grass for easy website viewer accessibility. The Milwaukee web design team know the importance of making a company's products or services stand out first and foremost. Wisconsin Indoor Golf Center's services are immediately visible the second website viewers step onto the green.
Diggin' deep into the shag bag's magic sticks, the Milwaukee web database developers added custom database programming logic making Wisconsin Indoor Golf Center a functional, consumer-friendly hole-in-one! Unlike "blind Alice" Milwaukee web designers, the creative genius inspired Milwaukee web developers know how important custom programming and database development are for your website's profitability. The iNET Web Milwaukee database developers custom design the unique features and functionality making your website perform according to your specific business needs, literally however you wish!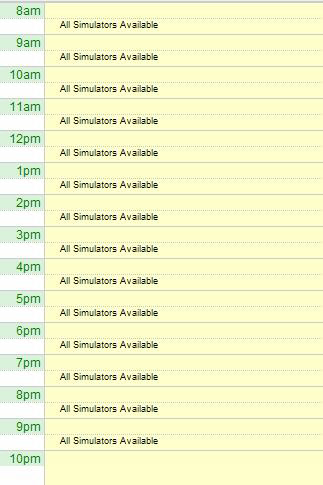 The Milwaukee web developers created a user-friendly interactive calendar allowing website viewers to schedule tee times at Wisconsin Indoor Golf Center from any convenient, Internet accessible location. The sophisticated programming logic exercises true creative genius ingenuity by checking for duplicate tee time submissions in the Milwaukee golf simulators. The programming logic alerts website viewers trying to reserve a booked tee time, rerouting them to available time slots. With this razzle-dazzle website functionality Wisconsin Indoor Golf Center can take reservations 24/7/365.
The iNET Web Waukesha website copywriters define Wisconsin Indoor Golf Center's services in clear, concise language website viewers understand. The professional Milwaukee website copywriters fertilized Wisconsin Indoor Golf Center with industry relevant keywords tastier to search engine spiders than Miracle Grow is to Kentucky bluegrass! Professional Waukesha website copywriting coupled with professional Milwaukee search engine optimization (SEO) invites search engines to index Wisconsin Indoor Golf Center for higher free search engine placement. Wisconsin Indoor Golf Center lists at number three in a Google search for "Waukesha indoor golf simulator" and number four for "Waukesha indoor golf range" after only a mere two months since going live on the Internet! Our Milwaukee website designs will blast you to success FORE!! times faster than a hack Milwaukee web developer's golf ball skipping across the duck pond!
Don't let the soft, wet weather fade your desire to blast golf balls at the sun! Whatever the weather, it's always sunny in Wisconsin Indoor Golf Center!
Don't choke on the profitability shaft with hacker Milwaukee web developers whose unprofitable, out-of-bounds marketing strategies leave your business' profitability mired in elephant grass, frog hair and Joe-pye weed! INET's Waukesha website solutions are online profitability gimmes! Play Milwaukee web development's best ball, contact iNET Web.