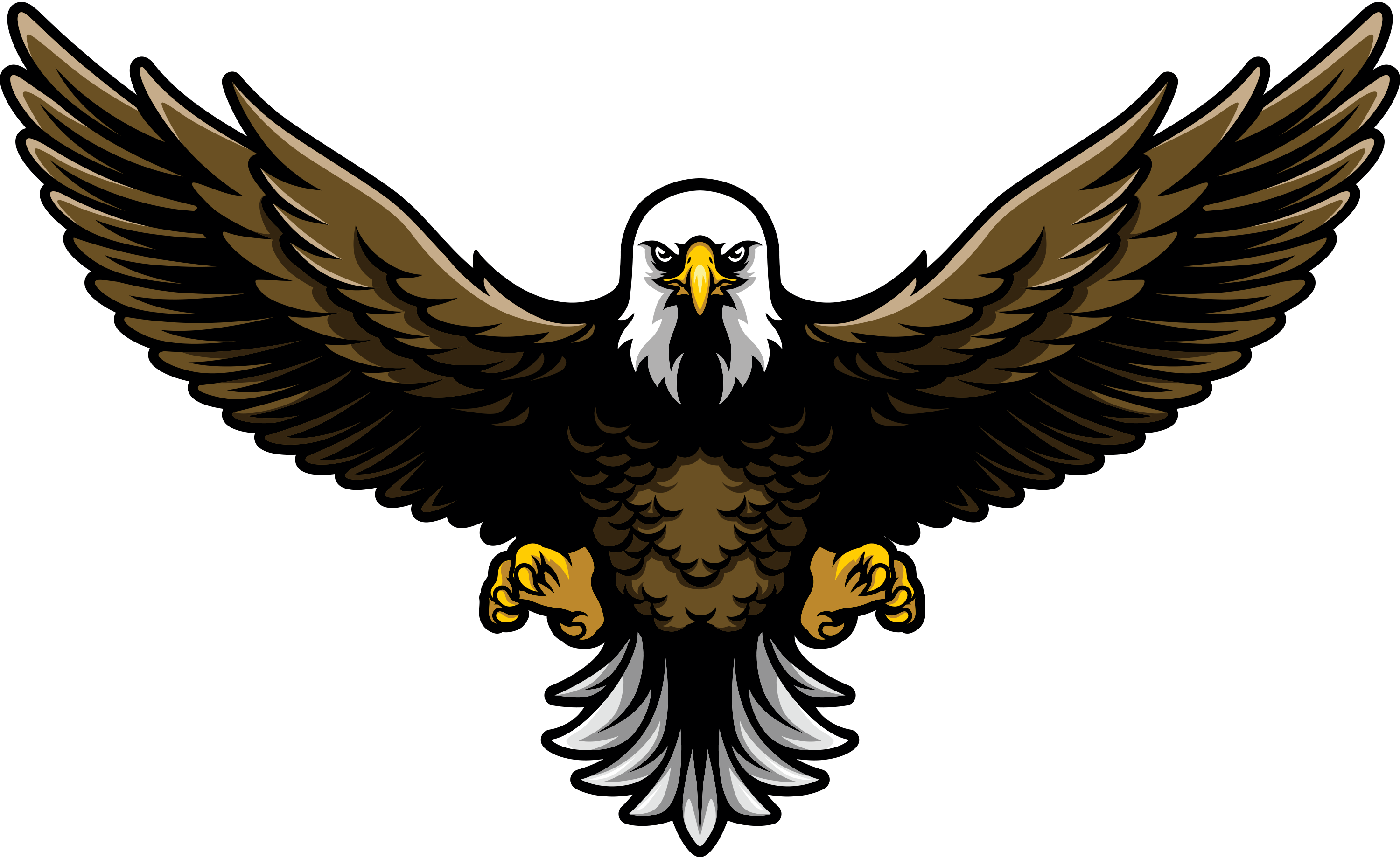 Martinizing Dry Cleaning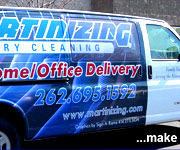 The ultimate test is whether or not your website will generate profitable new business. Visit little Milwaukee web developer number one and you'll end up with a template website the internet search engines can't understand, burying it under its own hay. This little Milwaukee website designer and developer built a website, unable to withstand the demands of the internet, leaving searchers to find a needle in a haystack. Visit little Milwaukee website designer and developer number two and you'll end up with a personalized website but with messy back end coding, which is okay only if you're ready for a game of pick up sticks. It might be better than little Milwaukee web developer number one, but in the end, it still fails. But 'creative genius' little Milwaukee web developer number three knows how to get the job done! With a custom creative genius inspired website design, internet friendly coding and search engine optimization, Martinizing Dry Cleaning has a solid structure that will carry them through, built brick by brick by the creative geniuses of iNET.
Martinizing Dry Cleaning Milwaukee knows the importance of choosing the 'creative genius' little Milwaukee web designer – a website built by the profit generating creative geniuses means a website not only found by search engines, at the top of native search engine results list. Already in the number one spot for "dry cleaners Milwaukee" and "dry cleaners West Allis", Martinizing Dry Cleaning is sweeping up the profits. Also found on page one for terms such as "dependable dry cleaners Milwaukee" and "quality dry cleaners Milwaukee", Martinizing Dry Cleaning Waukesha will continue to move upwards until they dominate the top spot on all search results.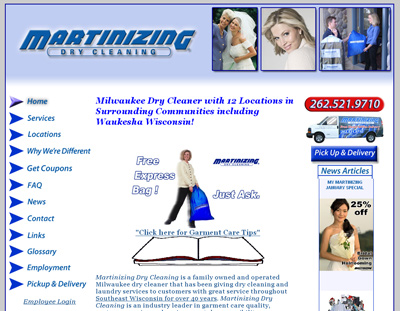 Brian of Martinizing Dry Cleaning feels the redesign of the website went very well. "The first time I did the site, I didn't have a ton of ideas or input, but for the redesign, I really did my homework." After researching and finding ideas, Brian was able to give a lot more direction on what he liked. "The website designers took my ideas and incorporated them into the site, telling me what would and would not work."
Brian added a Contact Form post to his website during the redesign process, and has found it allows for "a lot better communication between us and the customers." Brian says, "It's simpler for the customers to contact us with questions than it was before."
His other favorite part is the online content management system, which allows him to edit website content anywhere he can access the internet. Brian says it's "very easy" to understand and navigate, and loves "the ability to add things" to his website.
The moral of this story? Don't take shortcuts – get your website created the right way, the first time. Hire the creative genius inspired Milwaukee web design team at iNET for the job and rest assured your website will withstand the intricacies of the internet and any huffing and puffing you might find blowing your way.
Life is no fairy tale. It is the harsh reality that most second tier web designers cannot or will not design or build a website both internet and search engine friendly. Second tier web designers maximize their own profits at their client's ongoing expense forever. INET Web designs custom creative genius inspired website that will get you noticed on the internet, and increase your PROFITability.
Visit Martinizing Dry Cleaning at any one of their thirteen locations today for all of your dry cleaning and laundry needs. If you're ready to wring out your second tier Milwaukee website designer, call iNET for a custom creative genius web site design today!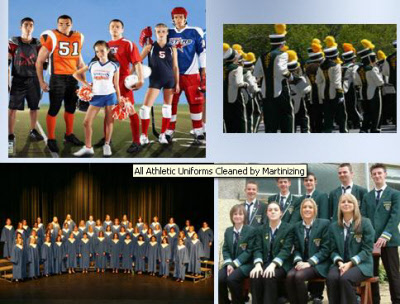 Martinizing Dry Cleaning is a chain of family owned dry cleaning stores throughout Milwaukee and Waukesha Wisconsin offering dry cleaning pick-up and delivery, suede and leather cleaning, area rug cleaning, wedding gown preservation, and a host of other dry cleaning services. Martinizing came to iNET Web, hoping to improve their previous marketing return on investment, which consisted largely of yellow pages advertising.
Website Published On 4/15/2008
With their iNET website content development and search engine optimization (SEO) campaign in full swing, Martinizing Dry Cleaning has now cancelled their Yellow Pages spreads, and is quickly climbing up search engine listings for many different Waukesha and Milwaukee area dry cleaning terms. As iNET SEO efforts continue to gain value in "Milwaukee dry cleaning" search engine results, Martinizing will beat the previous return on investment of their yellow pages ads this year, next year, and every year - regardless of whether they ever spend another penny with iNET Web. Unlike most other forms of advertising, which will eventually expire, iNET websites with search engine optimization GAIN value the longer they exist out on the Internet.
The most important factor in getting Martinizing to the top of "Milwaukee dry cleaning" search engine results is superior iNET website coding structure - because with the wrong coding structure, a website will never make it on the first page of Google for anything except its domain name. For most Milwaukee web site developers, website return on investment for their customers is a foreign concept. Second tier webbies would give Martinizing a template website with tons of extraneous junk code blocking search engines from assigning value to website content. A second tier web developer would tell Martinizing the only way for them to get on the first page of Google for "Milwaukee dry cleaners" searches is a profit draining Pay-Per-Click campaign - which would be true if they had a second tier website. Achieving #1 results in the organic search engine listings, which drive 80-90% of search engine traffic would simply be impossible. One of the iNET website development differences is EVERY website iNET Web designs and develops is custom coded for search engines to assign maximum value to every bit of content on the website. For web development customers like Martinizing, who are dedicated to helping build informative dry cleaning content for their website, iNET website design superiority makes high rankings on search engines not only possible, but probable. The next step for ambitious companies like Martinizing is ongoing iNET Web search engine optimization and content development, which changes first page rankings on Google from "likely" to GUARANTEED. At iNET Web, we literally guarantee our customers the top of free searches.
Every month, iNET Web creative genius inspired copy writers take the Milwaukee dry cleaning and garment restoration content written by Martinizing and optimize it to rank well for the exact terms people are actually searching for when they want dry cleaning services in the Milwaukee or Waukesha area. iNET website copywriters also add chunks of properly composed, sales driven copy writing to the Martinizing website, driving the website value up significantly with search engines that see the site as a resource of information then recommend the Milwaukee Martinizing site ahead of sites with inferior content supported by lesser code. iNET search engine optimization specialists monitor the monthly Milwaukee garment restoration and dry cleaning search engine results to see the effects of website code changes. iNET search engine optimization experts look at the search terms actually driving people to the Martinizing website and examine what terms result in longer website viewing times. iNET search engine specialists tweak the coding of the website as well as certain visible website elements to boost value for the terms which will make Martinizing the most money.
With more people using search engines than the yellow pages to look for products and services with the gap growing wider each year, forward thinking Milwaukee companies like Martinizing are diverting their marketing budgets towards content development and search engine optimization from iNET. iNET search engine optimization is less expensive and more effective than yellow pages ads for Martinizing THIS YEAR, and will continue to pay dividends long after the yellow pages have gone extinct.
Another factor boosting Martinizing's return on web development investment is their iNET client-side website editing capability. Martinizing updates their monthly dry cleaning specials and adds other website content on their own, without any waiting or extra charges from iNET. Martinizing says, "We make a lot of changes on our own. It's been pretty simple, and it's nice to have control. We've been really happy with that."
iNET Web is all about customer satisfaction. The measures we apply in our process for every website design and development are increased profit, new business and business growth. One of the greatest rewards iNET Web regularly receives from existing customers is referrals of their associates, friends and family members. A referral is the highest form of feedback iNET Web designers can get from our website development clients. In this case Martinizing sent a business associate to iNET Web who is now reaping the 'profitable' rewards of their own Custom Creative Genius inspired website.
If you are unaware of how professional dry cleaning saves money by extending clothing lifespan, want to learn about stain removal, or have any questions about garment restoration and repair, head to the Martinizing Milwaukee dry cleaners website, where you will find a wealth of information about all aspects of Martinizing dry cleaning service. You will also want to join the Milwaukee area residents who are signing up on a daily basis to get Martinizing dry cleaning coupons e-mailed to them. If you want to take your competition to the cleaners, it's as simple as website development and search engine optimization with iNET. As getting to the top of search engine results becomes more and more vital to business success, companies who are smart enough to act early will gain an advantage their competitors may never recover from.