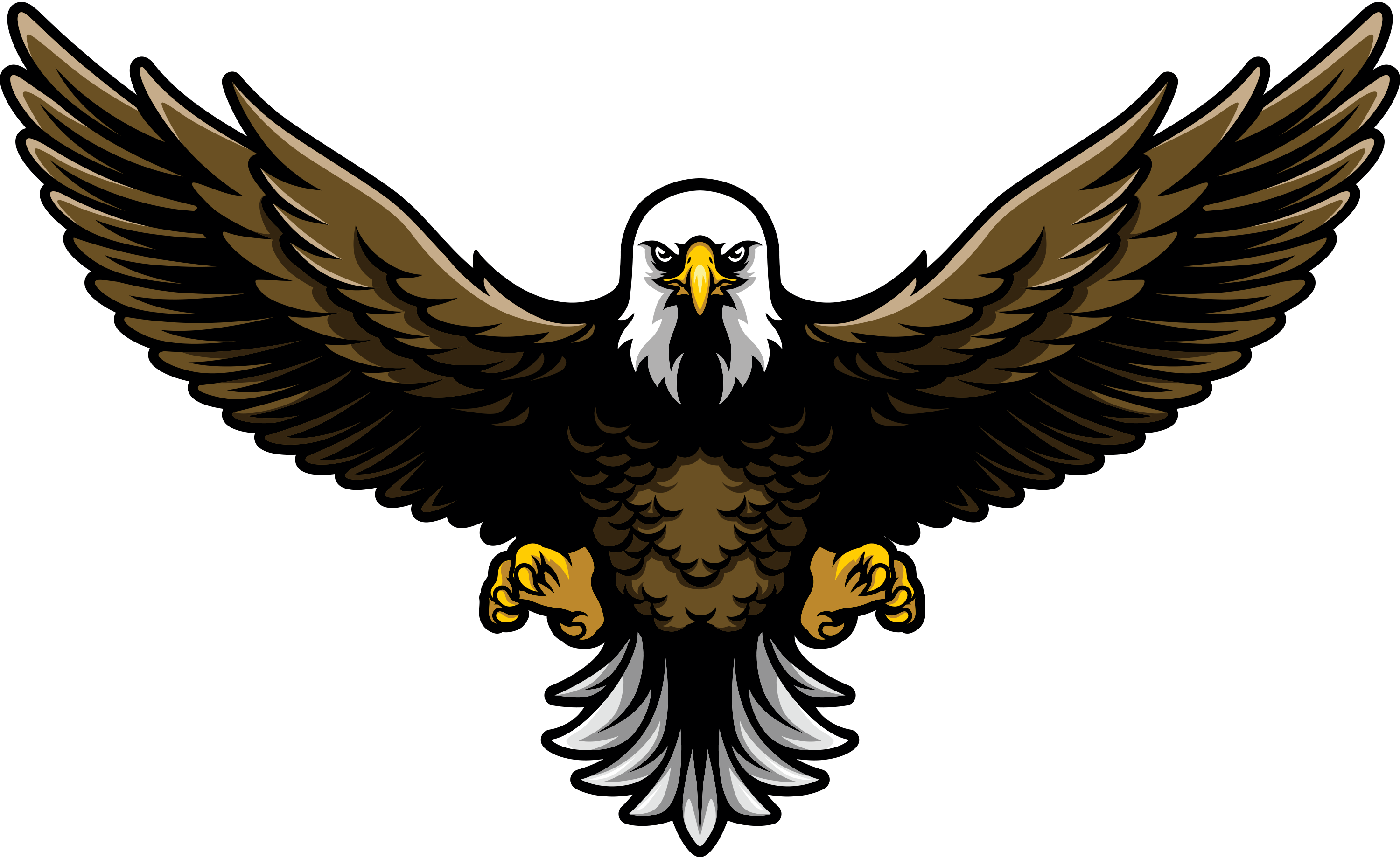 MUDTeCH™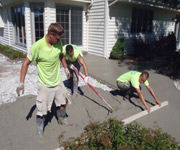 Updated February 2013
Our brilliant iNET Web Milwaukee website design team tackled the already awesome website and increased its visual appeal with a complete graphic redesign. We updated the look and feel of the site, keeping the signature fluorescent green and blue color strategy, so online viewers still knew they were visiting the same company's site. We added beautiful Flash animated pictures to the homepage showcasing projects completed by the MUDTeCH™ team. The layout is visually appealing with pops of colors and contrast with an organized balance of text and pictures. The website is easy to navigate with a simple to follow navigation menu at the top and bottom of each page. A dropdown visual navigation menu at the top of the page leads visitors to the services offered by MUDTeCH™. The balance of colors, images and text really are visually appealing and not overwhelming to any level of online user.
When iNET Web is working with our clients, we want to make sure we are best representing their businesses and concepts online with the most current virtual updates. When MUDTeCH™ first connected with iNET Web, we set them up with SiteEdit, our core content management system at the time. This allowed MUDTeCH™ to change content on its site at any time. Since then, iNET Web has designed and developed a brand new and powerful content management system named Genesis. We wanted only the best for our customers, so we upgraded the new MUDTeCH™ web site to be Genesis friendly. With this update, we modernized the web site as well, keeping these guys fresh online.
The clever iNET Web Milwaukee website developers were able to create some cutting edge functionality for the new MUDTeCH™ site. These updates are pretty incredible. We added a free estimator program which allows online users to get quotes in a convenient and fast way. Customers can upload images and, with a painting tool, highlight the specific spot they want serviced. There is also a field for adding any important comments or suggestions to the images. This information is e-mailed directly to MUDTeCH™. The images are then inspected by one of MUDTeCH's™ staff members, who will call the customer with a price quote.
With business booming, MUDTeCH™ stands apart from its competition. MUDTeCH™ offers free topsoil, clay, gravel, and concrete chunks with free delivery. We added a fun page with a customer sign-up function. Users can fill out an online form with needs and requirements for this service. This page has a function for customers to fill in how they heard about MUDTeCH™, allowing the company to collect useful data on which marketing methods are truly working for them. It isn't just the page which makes MUDTeCH™ stand out. It is the open-handedness of the company's generosity in going above and beyond just a sale to build relationships with people.
Just like asphalt, this site is hot and expanding! Along with a substantial quantity of bright and visually appealing images of previous contracted jobs, iNET Web's Milwaukee website creation team also added a variety of beneficial online videos. The video gallery includes a variety of videos such as educational videos explaining the different services MUDTeCH™ has to offer, demonstrational videos, and even tips on damage prevention and clips from news features. Online users will enjoy the comfort they experience when choosing MUDTeCH™ to get the job done.
Next, the ever so clever iNET Web Milwaukee website copywriters re-formatted the website's content so it flowed with the newly updated website. Our SEO experts reworked and optimized the existing content to make sure our MUDTeCH™ friends were still showing up in top search engine results. MUDTeCH™ is ranked first when online users search "Milwaukee asphalt repair" and on the first results page for "Milwaukee mudjacking", as well as ranked in the top six results for "Free Dirt Waukesha", "Free Dirt Milwaukee", and "Free Dirt Madison". It is iNET Web's mission to make sure our customers are showing up as a top result with carefully selected key terms and placement.
Want to be one of our concrete examples of how amazing web development can completely improve a business? Want to expand to endless business opportunities? Choose iNET Web for profit generating websites. We are not just about getting a sale and being done. We can ensure your online marketing platform grows with new technologies and is a leading name in top search engines. Call iNET today to increase your business into a prosperous success. iNET Web, improving the economy one business at a time ®.
Update June 2012
QUOTE DIRECTLY FROM MUDTeCH:
"With 15 leads in one day alone, here's a response we got from one of our latest clients: Customer said 'Yeah MUDTeCH was $100 higher than your competitors, but I got 2 other quotes, and the first thing both of the other guys did was trash talk MUDTeCH, so I figured you guys must be doing something right, I want you to do my work' "
We can't even begin to tell you how ecstatic MUDTeCH's team is and the same goes for how ecstatic we are for them! Over the past 6 months, iNET Web has been working with MUDTeCH to bring their business to a whole new level of success, and the results have been nothing short of amazing. Massive bursts of content have been added, with six new service pages, and 3 service page dropdown pages. iNET Web Waukesha professional copywriters also added several articles and updated their current service pages and helped create one of the most detailed and extensive FAQ pages. MUDTeCH is experiencing business like they've never imagined, dominating the market for all of southeastern Wisconsin. In the past month alone, MUDTeCH's creative genius inspired website, designed and developed by iNET Web Waukesha web development and design experts, has experienced a 25% increase in web visitors, and a 43% increase in people finding their website through search engines. They are at the top for common search terms like "Milwaukee slabjacking", "Basement floor crack repair Milwaukee", "Madison basement wall leaks", "Landscape Curbing Milwaukee" and much more! With all this internet traffic, and topped off with great radio ad's inspired and put into the works by iNET Web, MUDTeCH is destined to not only keep climbing, but maintain steady success and stay at the top of the industry for years to come.
MUDTeCH believes in iNET Web, and iNET Web believes in MUDTeCH. Together we've reached unimaginable results. The Milwaukee website professionals at iNET Web love to see successes like this, and are working towards improving the economy one business at a time ®.
UPDATE from the customer 3/29/2010
I had been operating my business successfully for 4 summers. Before the 2009 season began, I was out late at night snowplowing, listening to the radio. After listening to several of Inet's creative commercials, my business partner and I decided to give them a call. We had always wanted to do more Internet advertising, but had no idea where to start. We were completely confused about websites, and how they worked. Over the years of being in business we heard so many "options" for web marketing. Sometimes people would call us from a foreign country like India, trying to get us to send them a check, and they would in turn build us a website. Then the phone books we advertised in, where constantly pressuring us to buy their space on the web, because they claimed to have connections to Google, but paying per click just sounded like a really bad idea. We thought if one of our competitors found out we had pay-per-click, they could run up a huge bill for us, and we get nothing from it.

After the meeting, and getting a quote from Inet we did not feel like we just wasted our time. It seemed like they wanted us to know everything before making a decision, and giving them our hard earned money. After careful review, and seeing how much money we had dumped into phone books over the years, we decided to have Inet build our website using the proven methods they told us about during the meeting.

They purchased the web name we wanted, and began getting our name onto Google before our website was even done. We actually got 2 jobs from the little starter site they made. The whole process was quite intense. They need to know everything about your business, so they can make you a custom site, for your specific type of work. Our rep always kept us very informed on the progress of the website as they built it. We were actually selling more jobs, because when somebody called from the phone book, we told them to take a look at our new website, (even though it was the little starter site).

When our big, bad, real website was complete, they turned it loose on the Internet, replacing the starter site with the same web name. Results last year were good, because we could send the customers we had made contact with to our website. (For some reason people feel much more comfortable "checking you out on the web" before committing to a contract for work to be done.) Results this year have truly been incredible. We have more people calling us than ever before. Plus the quality of the contacts have been better (i.e. WI DOT called for an estimate on I94!) We decided to run with the phone books a little longer, but now it has our website on the ad, same phone books and ad as last year with the addition of the web address, now we get many more calls, plus it's very rare a day goes by without someone leaving their contact information on our website email system.

Generally I do not have enough work lined up until May 1st to start my guys full time. If the work keeps pouring in like it has been on the website I will be starting up April 1st. My business partner and I had no idea what to expect, but it is awesome how well this website is working. Also true to what Inet said, we have been climbing the ladder on Google's list for my type of work. We are even at the number 1 & 2 spot on Google images when you type in the name of my business, (ahead of another company with the same name in Texas that has been around for 30 years!)

I have been in business long enough to know you just don't get your money's worth out of some purchases. But with the decision to have Inet build my website, it seems like I'm getting more than what I should be.
Thank you Clint - It has been our pleasure to work for you! Your Website Development Team

11/2009
When asked how their one month old website is doing for them Clint said, "Nice work. I gotta say, this is great! We have been getting WAY more calls than normal for the end of October! Right now I have a small stack of job sheets still left to do and every couple days it just keeps increasing. Thank you very much for all the help." Clint is speaking to his three week old website already having a measurable impact on new customer inquiries. Run a full page ad in a phone book and you will have no perceivable increase in business and a HUGE monthly expense. For less than the cost of one month of a full page ad in the phone book, MUDtech has a web marketing platform positively impacting their bottom line in three weeks. Over the course of a season or a year or many years, the MUDtech website will be a vital cog, inducing business growth for MUDtech. The top of free search engines is where more and more business is generated every day. In just three weeks after going live www.mudtechworks.com is on the first page of major search engines for terms like 'Milwaukee asphalt repair' and 'Madison asphalt repair' and 'concrete repair Madison' and 'Milwaukee mudjacking" and many more.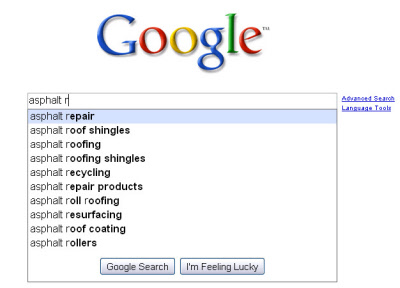 The MUDtech website, just near the top of free search engine queries is quickly drawing in shoppers looking for a Milwaukee concrete and asphalt service provider. Over the next few months the MUDtech site will climb to and settle at the top of search engines as the site gains in value both by time in and through ongoing website content development. As shoppers arrive in the site they immediately recognize they have found a serious concrete and asphalt repair company. A Flash graphic design piece quickly rotates through the MUDtech core competencies. Meanwhile the site prominently asks site shoppers to start the quote process. With a beautiful layered look, the site is warm and comfortable, exuding confidence and professionalism. When you look at competitor websites and then look at the MUDtech website, it is clear who is the most legitimate in the eyes of Internet shoppers… MUDtech is superior to all Milwaukee mudjacking & concrete repair competitors.
When it comes to Internet marketing iNET is in a class all our own. iNET isn't pushing Wisconsin businesses into pay per click and iNET isn't dumping Milwaukee businesses into templates, never to be found on the Internet. iNET is building custom creative genius inspired web marketing platforms AND through perfect search engine endearing, template free coding, putting those custom web marketing solutions at the top of search engines. Even iNET expert website structure, coding and development requires marketing copy to push it to the to the top for profit generating terms. In the case of MUDtech, iNET expert Waukesha website copy writers interviewed Clint and Steve then drafted copy putting the way they represent themselves in writing. Not only do iNET copy writers write marketing and more specifically web copy perfectly representative of our clients, iNET copy writers write marketing to be perfectly endearing to potential customers AND to search engines. The result of having iNET copy writers write your website is a website found at the top of search engines by human beings who become paying customers… That means profitable new business.
Be like Clint and Steve. Dump the business crippling phone book budget and step up to your most profitable future with a Custom Creative Genius inspired iNET website. If in any other step you take, you experience uneven footing or holes, contact MUDtech for concrete and asphalt repair or paving services.
iNET developed a creative-genius radio marketing campaign to generate EVEN MORE leads for Mudtech, check out this 60 Second Milwaukee Radio Ad:
| | |
| --- | --- |
| | Mudtech - 60 Second Milwaukee Radio Ad |
Water running back to your foundation due to settling concrete can lead to extremely expensive foundation repairs. Even mold and bacteria in your home. MUDTECH 262-337-0934 puts existing concrete back to grade, keeping water away from your foundation for a fraction of patio or driveway replacement cost. MUDTECH 262-337-0934 for a free estimate today! MUDTECH 262-337-0934 permanently fixes asphalt with state of the art technology. Uneven sagging stairs and walkways are easily evened out for less than your guessing. With M to the U to the D to the T to the E to the C to the H 262-337-0934. The cost of having southeastern Wisconsin's premier concrete re-leveling and asphalt repair technicians at MUDTECH 262-337-0934. Restore your paved surfaces today at a fraction of the cost of replacement tomorrow, call right now 262-337-0934 mudtechworks.com.