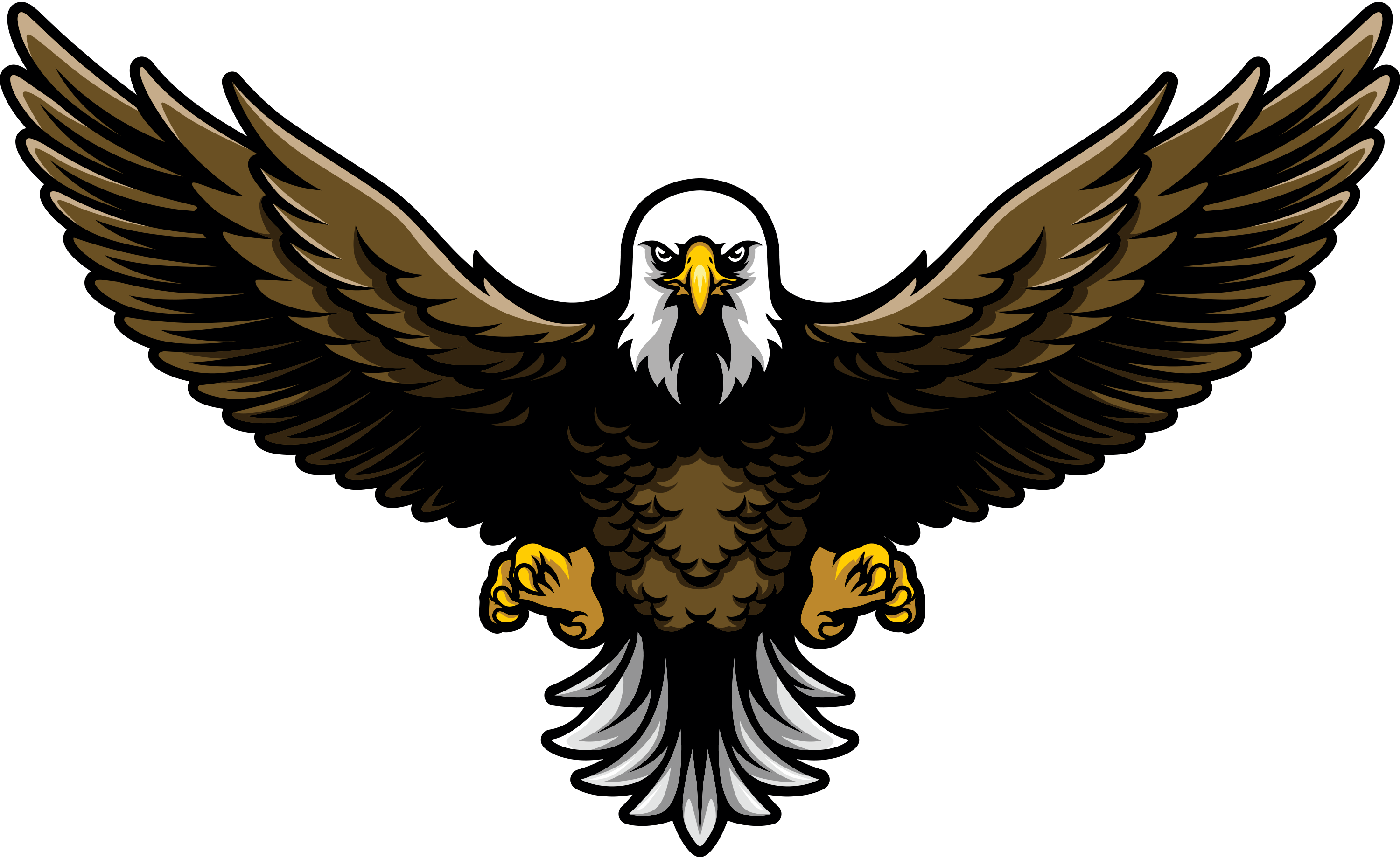 iNET Web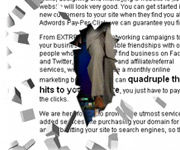 With an iNET creative genius web marketing inspiration, the Milwaukee Web Guys overall marketing platform was conceived. Even before you read the details, the sheer marketing genius iNET brings to the table is apparent. While competitors of the Milwaukee Web Guys stand in awe trying to understand where iNET Web is today, iNET web marketing experts are driving forward, redefining what a great marketing and web marketing company brings to the table over and over. What iNET did five years ago is the norm for Wisconsin website designers today, what iNET did two years ago is vaguely understood by Milwaukee web designers and developers, what iNET did last year is admired by marketing and web development companies and what iNET is doing now is out of other Milwaukee web development and design companies' ability to even grasp. While Milwaukee and Waukesha website designers and developers scoff at the outrageousness of iNET website marketing, iNET continues to drive forward, planting Milwaukee and Waukesha business after business at the top of free search engines where new customers find their incredibly creative, customer endearing graphic design with intuitive navigation and e-commerce, earning iNET customers profitable new business ongoing forever.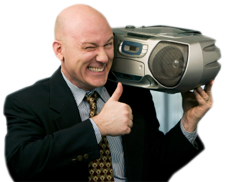 Milwaukee Web Guys were stuck. Sure, they could have a broken-template-looking, hack web solution easy enough, but how would anyone find it? iNET marketing prodigies developed a radio marketing campaign because template websites and the top of search engines only go together with profitless pay per click. Unfortunately for another form of profitless marketing, we just missed the close of the phone book. Not only did the creative genius inspired iNET Web marketing team write the Milwaukee Web Guys radio ads, the iNET team negotiated a radio play contract with WISN and walked The Milwaukee Web Guys spokesperson through the production of the Milwaukee Web Guys' radio ads at the Clear Channel Milwaukee Radio ad production studio. What other Milwaukee web marketing company can do a decent radio ad for themselves much less for what has to be considered a direct competitor? Only iNET has such high impact marketing abilities among the ranks of Wisconsin web marketing companies. iNET is developing marketing across all platforms that serious companies and marketing companies are copying left and right. Sure, the highest form of flattery is imitation. Still, at iNET we have become accustomed to our direct competitors and businesses at large copying our creative concepts. AT&T with the 'Where You Live Campaign', Milwaukee PC with their out state radio ads contrasting live local computer support, MBA with their 'delivering measurable results' campaign and many more. Why do these and so many other entities copy iNET marketing? Because iNET truly is creative genius inspired marketing and web development incarnate. While lesser marketing companies copy, iNET innovates and delivers originality. Want to know how Fortune 500 and dozens of other businesses will be marketing themselves in a year or two? Just look how iNET Web is marketing themselves now.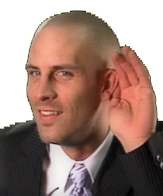 The Milwaukee radio ads went off without a hitch and were met by an enthusiastic WISN Milwaukee radio audience. iNET Web helped the Milwaukee Web Guys spokesperson with every little detail, from controlling that infamous lisp to voice inflection on important pieces of the web marketing campaign. A great example of coached voice inflection, if you hear the ads, or if you go to listen to them on www.milwaukeewebguys.com is the smarmy voice inflection on "creative genius." You really feel the disdain so many wannabe Milwaukee website designers and developers feel for iNET Web in the voice of The Milwaukee Web Guy. With iNET Web Creative Services and iNET web in production, anyone can do an effective, profit-generating Milwaukee radio advertising campaign. iNET even negotiated an unprecedented amount of ad play on the Mark Belling Milwaukee radio talk show. Mark Belling, for those who don't know is a talent among talents recognized at home and abroad as one of the greatest things to ever happen to Milwaukee Radio. With play time like iNET delivered on the Mark Belling Milwaukee Radio show, there was never a doubt the Milwaukee Web Guys initial radio campaign was going to be noticed. The listeners of Mark Belling's Milwaukee radio show are a veritable who's who of Milwaukee. PLUS a lot of wannabe web developers listen to Mark Belling. Hearing the Milwaukee Web Guy radio ads, there is no way a wannabe could resist the urge to go check out the Milwaukee Web Guys website. Upon typing into their browser www.milwaukeewebguys.com wannabe Wisconsin web developers;
Arrive to a confounding, muddled confusion of graphic design. Yet somehow they feel at "Home". The page URLs are clearly template driven, with those long character strings that search engines hate OR IS THIS CUSTOM CREATIVE GENIUS? It looks sooo familiar, the navigation, the broken images, the background… Could it be, iNET, the supreme commander of Milwaukee web development is spoofing template and wannabe web development? NO IT CAN'T BE! Why would web design professionals capable of creamy smooth graphic web design intentionally build something hideous, broken and invalid in the eyes of search engines? As the dread starts to grow in the wannabe web developers that something isn't quite right, 'this site is too template, it represents too many of the wannabe standards all in one web site', they are comforted to realize there is a Twitter profile with REAL tweets. They think "hmm, wow this isn't so bad, ha, he thinks he won an ipod, I fell for that last week at work too"… THEN it happens;
Like a freight train driving 150 miles per hour through a plate glass window, the iNET creative genius spokesperson kicks through the completely wannabe website and takes a few seconds to remind Milwaukee Web Guys site visitors there is no future in a template wannabe produced website. He speaks the truth, custom creative genius inspired website development is the single best thing any business can do for their own bottom line. Profitability from $500 template websites only goes to the template "developers". The overwhelming video piece obliterates the comfort level of the visiting wannabe web developer, worse than any freight train at any speed could destroy any plate glass window. The creative genius inspired, Flash graphic surprise resolves and an iNET Web button slides into the template-looking site navigation. The wannabe is left dumbfounded. "What the hell was that?", they think. "How did iNET hack this poor Milwaukee Web Guy's site. THOSE BASTARDS!" Then it hits them like a forty pound sledge hammer heaved by a roid raging three hundred pound strong man crushing their thumb. "This IS a creative genius inspired iNET web marketing masterpiece." What can a template wannabe hack web developer do from there? Wannabes are compelled to explore. Looking in a mirror can be painful, yet everyone does it, right?
They see that radio button, it is so prominent. Yes that is a good place to start. Those nuisance ads auto play. "What the hell, this is horrible web development to make the sound come up on auto play AND THEN the ads repeat? THIS IS AN OUTRAGE against all wannabe web developers. Okay, okay just need to stay calm," they think… Next is the what people are saying page. "HA this is more like it. Real wannabe web developers and part time web developers making it clear iNET Web is just not nice and refuses to develop websites with templates and the way everyone else does. Wait a minute…this is good stuff, maybe this isn't an iNET creative genius website, maybe this is a real template website after all. Why would iNET put all this hateful rhetorical commentary about them out for the public to see?" The wannabe realizes there is even a video from one of the regular goofballs of local web development. "He shreds iNET hehehehehe." (giggling like a school girl) That Tailer is one of us and a real stitch."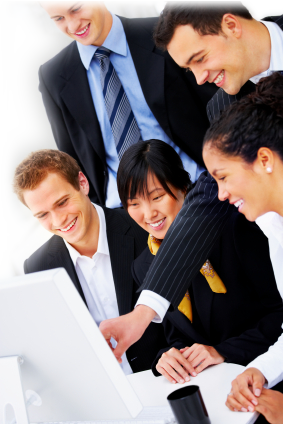 Then they realize the site clearly states it is developed in a template at the bottom AND the copyright is from 1995. "THIS IS A REAL WANNABE SITE." Relieved, yet again enraged iNET would have the gall to hack a wannabe site the wannabe is invigorated to finish the tour and 'take it to' those marketing creative geniuses over at iNET Web. "Boy" the wannabe thinks, "this is so much like my site. WHAT, The Milwaukee Web Guys copied my 'ten things you need to ask your web developer'? That is just a bunch of poo," he thinks "I had to copy that idea from another hack but at least I went out of our market." He decides to take a look at the Milwaukee Web Guys' ten questions. "HA at least his template is broken, serves him right" the wannabe thinks as he lands on the questions page. "This guy is so lame, he can't even get his template right." The wannabe is somehow uplifted by the failure of his fellow wannabe. The Contact page looks right, with the form post broken and at the bottom of the page, and the Services and About pages are exactly as they should be for a template, wannabe web developer site; "They read like a high school sophomore wrote them"… The wannabe thinks "good… good…" One more page to see. The wannabes always save the portfolio page for last. A lot of template designers have had their self esteem shattered on the rocks lining the raging river of profit the internet revenue stream is, when they looked at the iNET Successes gallery. The wannabe rolls his mouse over the portfolio button, closes his eyes, clicks it and slowly opens his eyes back up… "HA it is a wannabe website." The portfolio is exactly as it should be, a convoluted mess of text with a list of the industries served. "This Milwaukee Web Guy is all-right," the wannabe says out loud. Relieved to know he is at least as good as one more web developer he goes back to the contact page and lets the Milwaukee Web Guy know those iNET Web creative geniuses hacked his site (Yes, that really did happen) and then goes back to the site navigation to the iNET Web web site to let those BASTARDS know they have messed with one too many wannabe web developers, this time anonymously. Sure, the wannabe has already complained three times anonymously to iNET, still,"Those profit-generating prodigies of creative genius website development deserve a good tirade of swear words and I am going to make them doubt the effectiveness of all of this incredible, out-of-the-box, genius marketing by swearing to never do business with them. THAT WILL TEACH THEM!" And so his visit to the Milwaukee Web Guys website comes to an end.
The campaign you ask? How did it go? Well a bunch of web developers got really mad. Like the mighty Belling has said, "They must advertise like they do because it works." Mark is only partially correct. iNET tells it like it is. The message is hard to stomach for people in our core industries, yet real. For people struggling with ineffective marketing companies, iNET ads are a beacon of light as they sink in the quagmire of profitless marketing at the hands of virtually all iNET competitors. iNET will develop the same level of completely unique, profit driving marketing for your business… We do it every day. Like the green screen video Flash spokesperson says, "If you have a template wannabe web developer build your website now, you will eventually be having iNET redo your website IF you want to make money on the internet." More insidious than the loss of new business, wannabe web development customers face the parasitic feeding on their existing profit margin by wannabe web developers and phone book peddlers.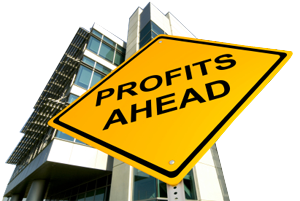 Milwaukee Web Guys are viable. With iNET as their web developer and marketing company, Milwaukee Web Guys have a bright, profitable future ahead of them.
To see what wannabe websites look like, visit Milwaukeewebguys.com. A few seconds in you will be hit with real, creative genius marketing, resolving to a link right back here to iNET Web, where your most profitable future will be waiting. iNET will develop marketing and a web marketing platform increasing your profitability forever. No matter what your website is now, iNET will take over, impart creative genius and make you more money. Like the wannabes love to say… "PERIOD"