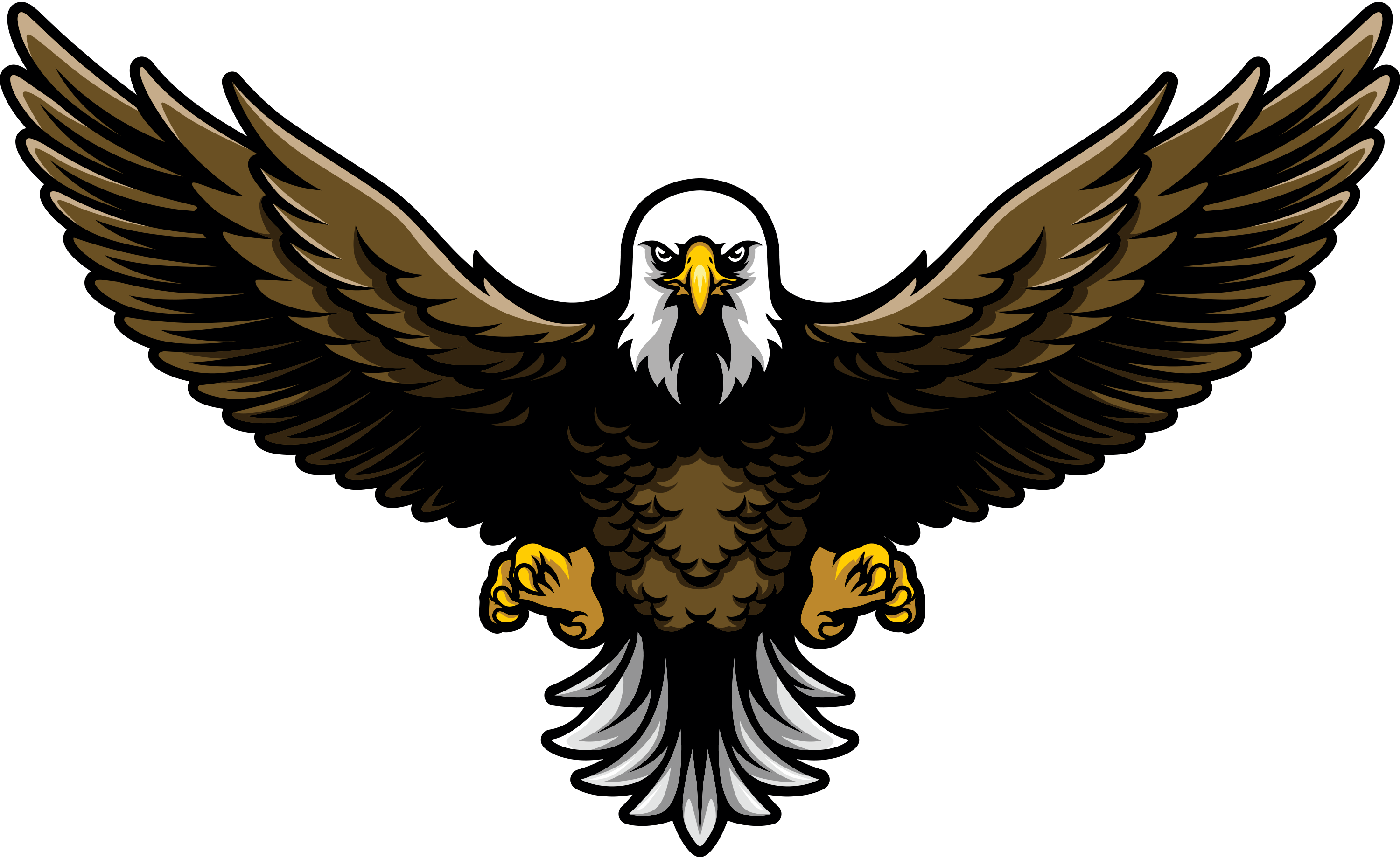 Nitro Golf LLC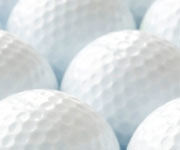 After 15 years in the recycled golf ball industry, Golf Balls Direct of Stuart Florida is the premier recycled golf ball distributor in the world. With their proprietary golf ball recycling process, golf balls rescued from water hazards are cleaned, inspected, and sorted into grades to provide customers with the highest quality used golf balls anywhere. With savings of up to 70% on the cost of new balls, recycled golf balls that look/play like new are an incredible deal. Before Golf Balls Direct came to iNET, they had a website which was limited in graphic appeal and e-commerce functionality, falling significantly short of the website presence a world class company like Golf Balls Direct MUST have. With their brand new, Custom Creative Genius inspired website solution, now Golf Balls Direct looks like a Fortune 500 company, and has the online e-commerce platform capable of supporting one. As the iNET Web search engine optimization campaign takes effect and Golf Balls Direct climbs to the first page of Google for more and more terms (currently #2 for recycled golf balls) this website will pay for itself over and over, inducing business growth and profitability for Golf Balls Direct at a level no other Milwaukee web design company can deliver.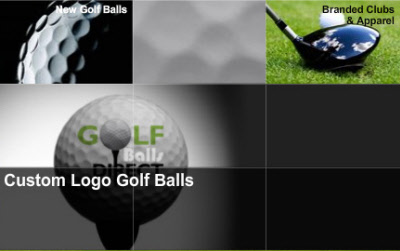 The most visually impressive feature of the Golf Balls Direct website is the homepage Flash navigational menu. The coolness of this interactive menu design practically forces website viewers to stop and play around with it. In the 21st century world of diminished attention spans, features like this which get website viewers to "stick" to the website are crucial to capturing attention and increasing goal conversion rates, which in the case of Golf Balls Direct means online SALES. Take a minute to play around with this menu and you'll see what we mean. Rolling over any of the categories causes the mosaic tile patter of this Flash menu to shift around, change transparency, and generally do really cool stuff. The homepage menu makes web pages which would otherwise be available only through drop down menus more prominent, directing website traffic where Golf Balls Direct wants it to go. Golf course imagery forms the background of each page of the website, with the beautiful scenes reminding golfers of all the extra rounds they'll be able to play with the money they save at Golf Balls Direct.
The e-commerce database platform of this website gives Golf Balls Direct incredible flexibility to add products and change things up through a remarkably simple and user friendly web based interface. Custom, client-side website database management capability from iNET lets Golf Balls Direct unlimited ability to add and edit products without any extra billing OR waiting. iNET client side website editing tools are saving Golf Balls Direct thousands of dollars over what it would cost to pay a web development company or in-house website development staff to manage the website. As Golf Balls Direct adds more and more golf clubs, golf apparel, and new and used golf balls, the return on investment of these features will continue to grow.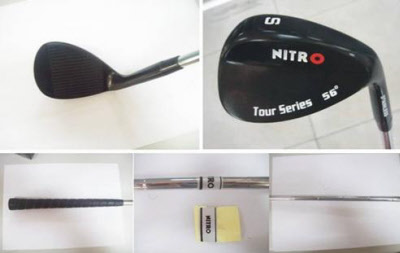 With a website this attractive, it would be a terrible waste if there was no traffic being driven to it. Fortunately, Golf Balls Direct is doing ongoing search engine optimization to ensure they continue climbing the search engine charts. When they reach the first page of Google for additional queries like "discount golf balls", "used golf balls", and other terms which get thousands of searches a month, Golf Balls Direct will have the best looking and best functioning website at the top of the most profitable used and discount golf search terms, quickly driving hordes of customers straight to the Golf Balls Direct checkout page.
If you play golf, you'll want to check out the great deals at Golf Balls Direct on new and used golf balls, golf equipment and more. If you own a business, and you aren't already at the top of FREE Google searches for your services, with a website more attractive and professional than all your competitors, you'll want to stop by iNET Web. With more and more people using the internet to find products and services every day, trying to run a business without a great website is like trying to complete a round of golf with just a putter. You might be able to do it, but it wouldn't make much sense. Once you have a Custom Creative Genius inspired online marketing platform bringing you new customers on a daily basis, paying for itself over and over, you might just be faced with the decision of whether to retire early and spend your days working on your golf swing.