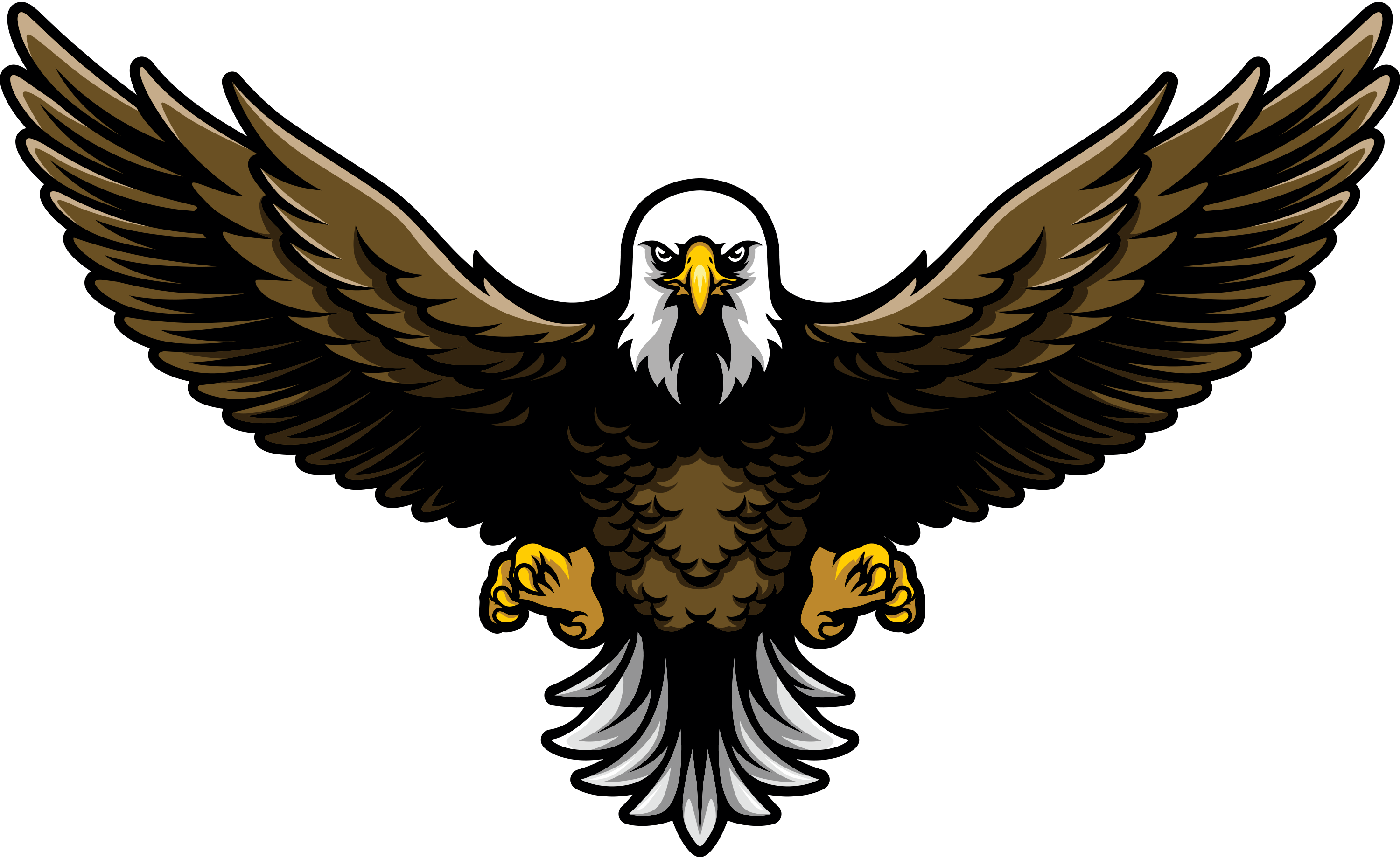 Dillon Bindery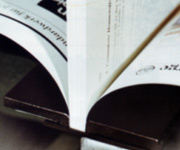 Dillon Bindery has been a book binding fixture in Milwaukee, Wisconsin since the 1930's. Dillon Bindery has a tradition of embracing new binding technology, exemplified by Dillon's foray into PUR Perfect Binding (a superior method of binding paperback books), becoming Wisconsin's first trade bindery offering high speed and large run PUR perfect binding along with all finishing services for magazine, brochure and catalog production.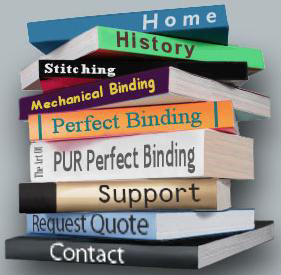 The iNET creative genius inspired website graphic design team went about creating a graphic look representative of the high tech, fast paced, efficient bindery Dillon is. Pictures of cutting edge binding equipment over a background of books flashing by on a conveyor belt give a glimpse of the fast paced book binding action at Dillon's state of the art production facility. The illuminated Dillon Bindery logo enhances the high tech graphic website look. Flash website graphic animation on the web menu bar listing Dillon's services is in constant motion, with letters falling smoothly into place like cogs in an assembly line. The website navigational menu 3-D stack of books with rollover animation unmistakably lets website viewers know where they are when they arrive via native search engine query. Graphic design gives Dillon Bindery's website a creative feel, welcome in an industry often perceived as stuffy.
In addition to a world class book bindery website image, Dillon Bindery needed their website to be found in search engine queries. With iNET proprietary custom website code, fully accessible to search engines, Dillon Bindery's website quickly moved up the charts for important binding search terms. Less than three months after the website's launch in mid June 2008, Dillon Bindery is number four in Google queries for "PUR perfect binding" and number one for "PUR binding Milwaukee". As Dillon's iNET search engine optimization plan works its magic, Dillon will steadily climb up search engine charts of bindery industry lexicon, reaching customers they never would have found without iNET Web. Dillon Bindery may even join the many iNET website customers who have had to expand their facilities to handle all the business their iNET-Web, custom created website solution generates. It is more likely than not, Dillon Bindery will be tempted to unplug the phone to get some peace and quiet.
Another important website feature for Dillon Bindery is ability to edit website content. At iNET Web, we believe your website should add to your bottom line and every little change shouldn't require a company to have to pay a bill. Fresh website content is an important component of a profitable web presence, so iNET does everything possible to make websites convenient to work with. iNET customers simply don't need to take a course in computer science to handle their iNET website management tools – updating your website is easy as typing a letter or sending e-mail. When Dillon adds new book binding equipment and technology, they can easily update text and pictures without paying extra fees charged by most web design companies. With iNET custom database back end site edit capability, iNET customers update and change website content to their heart's delight, without paying extra.
Dillon Bindery needed a web presence communicating the excellence in binding that Dillon Bindery is. The iNET creative genius custom website solution team obliged, giving Dillon Bindery a first class, no holds barred, beat their competitors to a bloody paper pulp web presence. Look at the slick, high tech, creative book bindery graphic feel the iNET creative genius graphic design team whipped up for Dillon Bindery. You'll never see so much character on a book bindery website anywhere else. For your next publishing project, head to dillonbindery.com, and find out why Dillon Bindery has been Milwaukee's book binding leader for over 70 years.