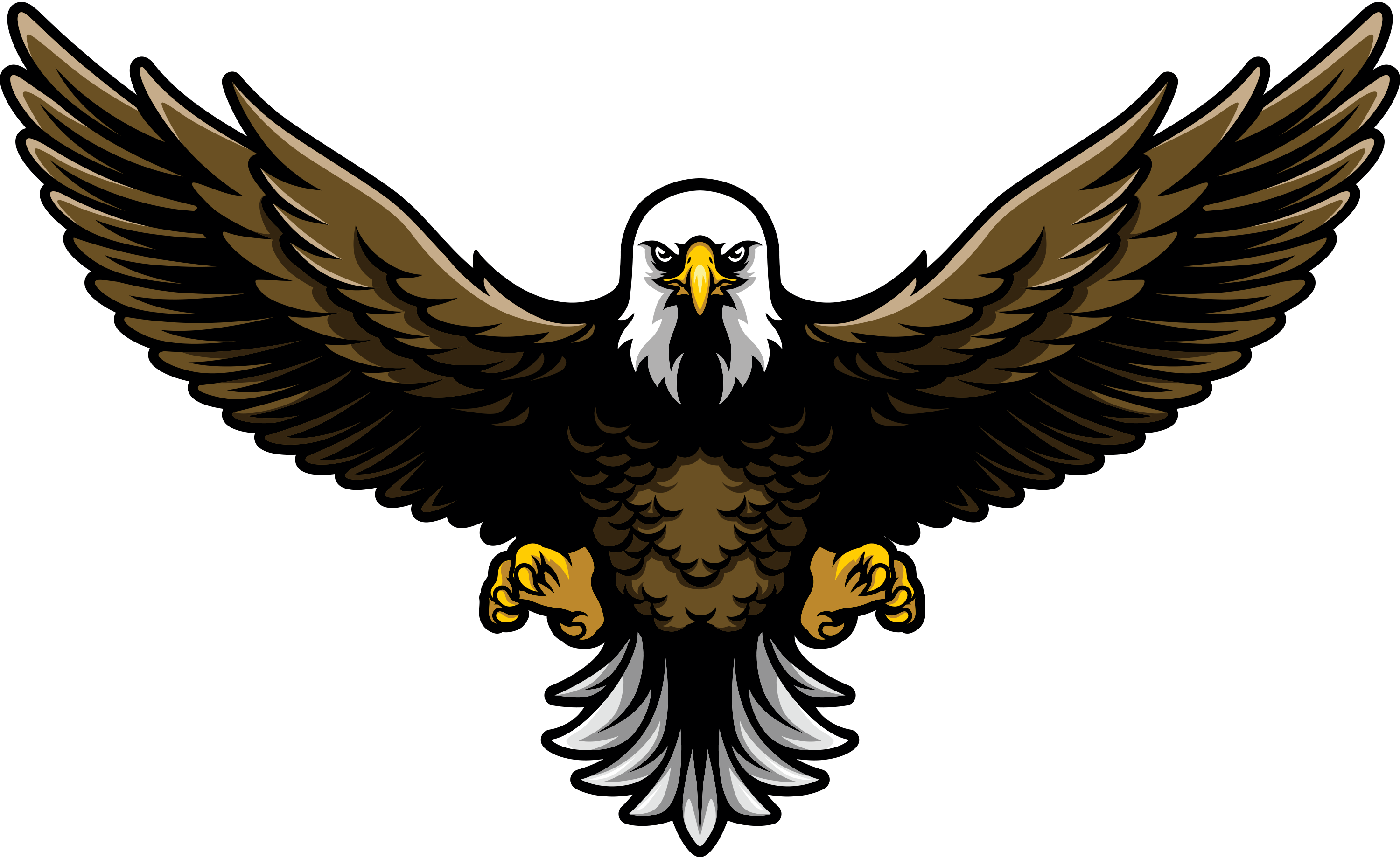 Craig Graybar Furniture Works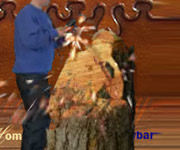 A complete graphic design. With complete design freedom the iNET creative genius inspired graphic design team ingenious layout visually represents Craig Graybar Furniture Works as who they are- the BEST. As detail is key to a Craig Graybar Furniture Works furniture reproduction, the iNET graphic design team had a vision; a vision of pure craftsmanship furniture. The Craig Graybar Furniture Works quality crafted, fine detailed dresser background sets the table for the true Craig Graybar furniture experience. This "up-close and personal" furniture piece is the framework to the Craig Graybar Furniture Works website. With the perfect fit, custom designed "Craig Graybar Furniture Works" name plate integrated into the top of the dresser, there is no mistaking you are at the Craig Graybar website. The navigation of the Craig Graybar furniture restoration website is perfectly embedded in the structure of the dresser as they were always meant to be one. As visitors scroll over, each page title is illuminated giving the impression it's etched right into the wood itself. Sitting on top of the dresser is a rotating flash piece comprised of select Craig Graybar Furniture Works furniture restoration pieces smoothly transitioning from before furniture pieces to the after Craig Graybar furniture restoration masterpiece. The iNET creative genius inspired graphic imagery comes together to complete the virtual Craig Graybar Furniture Works experience.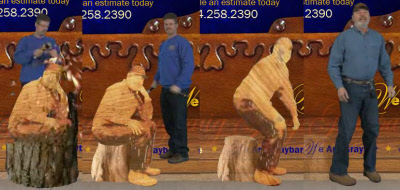 A complete interactive multimedia solution. The iNET creative genius inspired video production team conceived the creative "over the top" Craig Graybar Furniture Works green screen video intro piece. When visitors first arrive on the Graybar custom furniture website, they are immediately drawn in by the sound of chiseling. This attention capturing, wood splitting sound snaps visitors eyes to, Todd, a 'woodworking artisan' hammering away at a stump. Visitors continue to watch as Todd chisels away carving a Craig Graybar wooden statue in the famous thinking man pose leaving visitors jaw agape in awe. But wait that's not it! As Todd begins to walk away, harp strum tune forces visitors to snap back to the video as the Craig Graybar wood statue comes to life shocking visitors. Our experience showing this video, viewers cannot contain themselves and are virtually always saying "WOW". Once visitors regain composure they are intrigued not only to listen to Craig Graybar's welcoming speech, but to also continue exploring the website. You won't be able to watch this "knockout" green screen video just once. You won't be able to resist sharing it with your friends, guaranteed. If this video amazes you, imagine the amount of creativity Craig Graybar Furniture Works puts into their custom furniture pieces.
A complete industry defining Waukesha website copy write representation. The 'creative genius' minds of iNET professional Waukesha website copy writers put Craig Graybar Furniture Works into words. The iNET professional confidence bestowing, copy write depicts the fine quality craftsmanship, 'yes we can' attitude, expert woodworking skills, attention to details, and complete dedication to customer satisfaction that is Craig Graybar Furniture Works. Craig Graybar Furniture Works Waukesha website copy write compels visitors to learn about the quality craftsmanship in a Graybar Furniture piece. When website visitors read iNET's professional Waukesha website copy write, they know they have found The Milwaukee furniture restoration artisans. Along with iNET's Waukesha website copy writer's creative genius knack for words, iNET copy write is well thought out perfectly saturated with industry relevant searched terms and flawlessly arranged in a search engine friendly structure. Not only does the iNET Waukesha website copy write define Craig Graybar verbally to the world, iNET copy defines Craig Graybar as the most important website on the internet for what they do and where they do it; Milwaukee Furniture Restoration.
A complete profit generating website structure. As part of the Craig Graybar complete web marketing platform, the iNET little extras are the source to the iNET marketing success. The iNET web development team structured the Craig Graybar Furniture Works website the iNET online content management system. With this user friendly online content management system, Craig Graybar Furniture Works is able to add and edit text and images wherever internet access is available to them without having to worry about adding any messy template code. A simple login mixed with some simple key strokes and a few mouse clicks is all it takes for Craig Graybar Furniture Works to have complete control over their website content. As completely custom furniture restoration is the key to Craig Graybar Furniture Works success, the ability to continuously build to their online furniture gallery will greatly assist profit growth. Along with images Craig Graybar is able to add text, such as gallery descriptions increasing value to the already iNET content rich copy write will have Craig Graybar Furniture Works refinishing search engine results for terms like "Milwaukee furniture restoration."
A complete web marketing platform. Collectively the iNET team put the 'creative genius' pieces together to complete the Craig Graybar Furniture Works web marketing solution. The iNET specialized web marketing skills combined with creative genius inspired originality are what make Craig Graybar Furniture Works an all around, complete online marketing masterpiece, guaranteed to produce measurable results where profit is measured.
If you are looking for a one of a kind completely custom handmade furniture piece, contact Craig Graybar Furniture Works to turn your ideas into heirlooms. If you are looking for a one of a kind completely custom web marketing platform, contact the creative genius'at iNET to turn your current online marketing presence, or lack thereof into a completely undisputable industry defining profit generating web marketing success. Everything we do at iNET is what makes a BIG impact on your bottom line.