Prospect Training Academy
Prospect Training Academy is a place which expertly trains your high schooler, middle schooler or elementary schooler in baseball techniques, strength training and more. iNET's beautiful and unique design of their new website is sure to persuade any kid interested in baseball to train harder.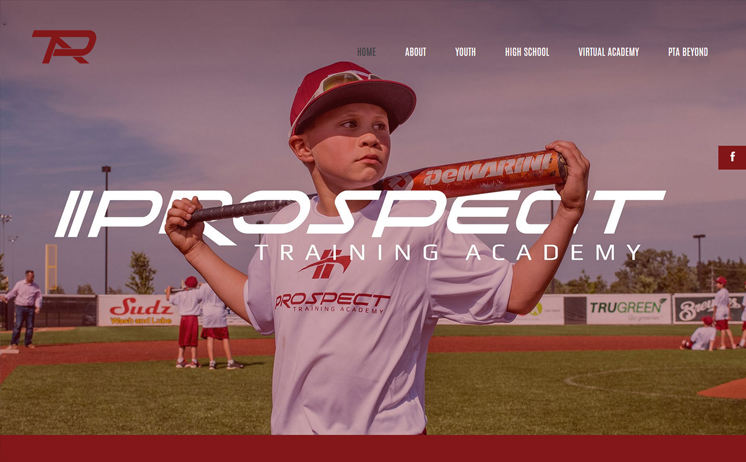 Click the links above to learn all about the unparalleled web marketing services that provided Prospect Training Academy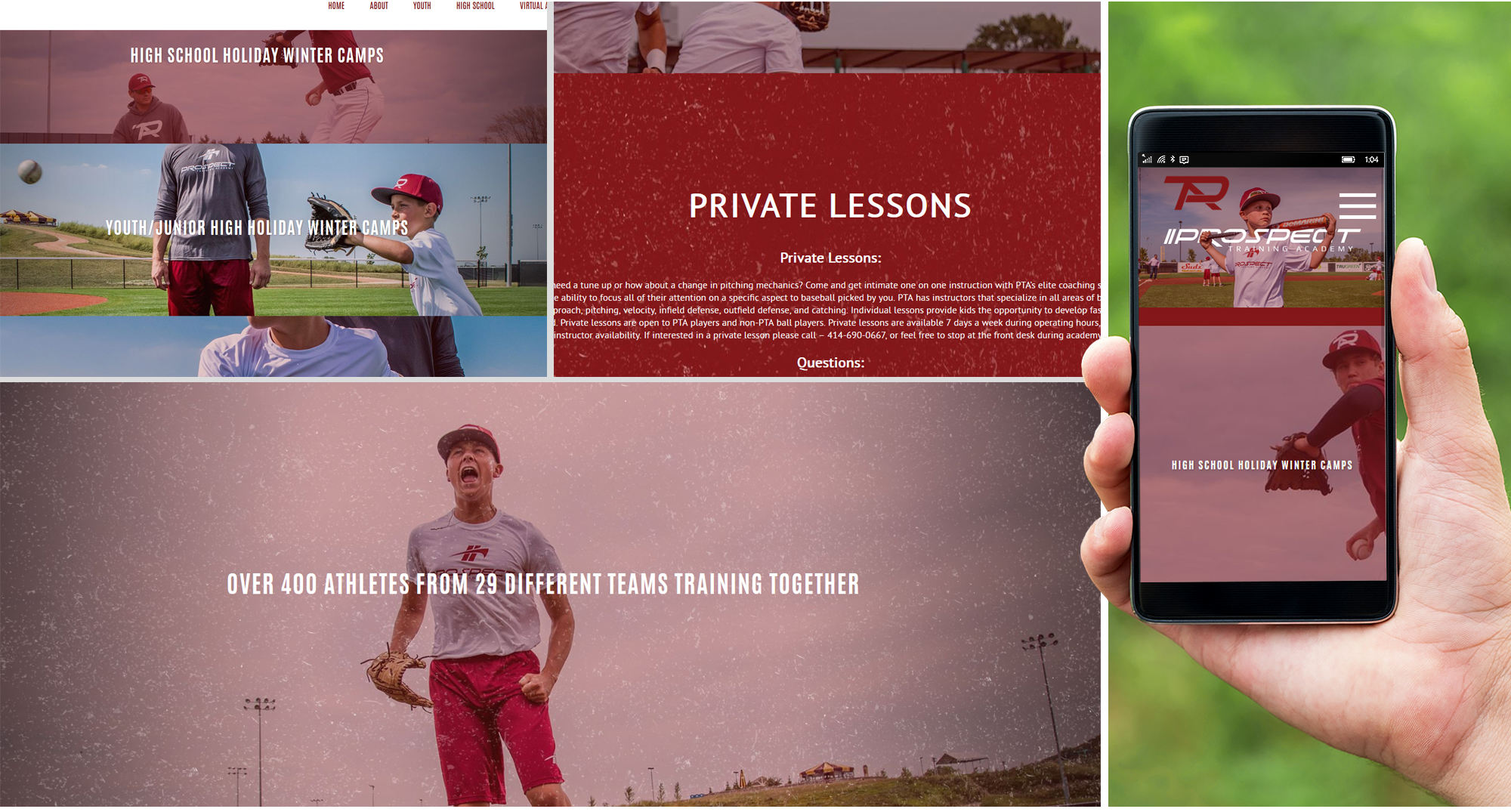 Prospect Training Academy
iNET has been playing a bat-and-ball game with the managers of the Milwaukee Wave through 30 different projects. Every time it's their turn to pitch, we knock it out of the park. Our client came to us about the Prospect Training Academy which is based in a highly competitive and growing area. Without a basic website before iNET Web, our website design company was asked to develop a memorable brand for the baseball academy.
Website Dilemmas
Setting our focus on first base, the Prospect Training Academy website had to be built from the turf up. It was our job to figure out how to win the game for an account challenging a market already dominated by other youth tournament leagues. User experience became the primary goal as we advanced forward with our Milwaukee company logo design and across the processes of site structuring and SEO.
Website Technology Implemented
Logo & Website Design – Custom Programming – Professional Photography – Search Engine Optimization – HTML
Website Outcome
With the implementation of a new logo and custom designed website, iNET Web has had this site up and running since late 2016. Users are now greeted by an easy to navigate and visually appealing homepage. Since its launch, Prospect Training Academy has had thousands of users visit the site, the majority of which are from Milwaukee and Oak Creek. iNET helped this custom designed website rank #1 for "baseball camp oak creek", effectively stealing the base another youth camp site was day dreaming on. Their profits reflect a new surge in online exposure and prove, once again, iNET Web is the company to call when you want to improve your winning percentage!