James Craig Builders
iNET will build you a site that truly shows off your quality workmanship. Our sleek websites will intrigue visitors and generate more leads for your business.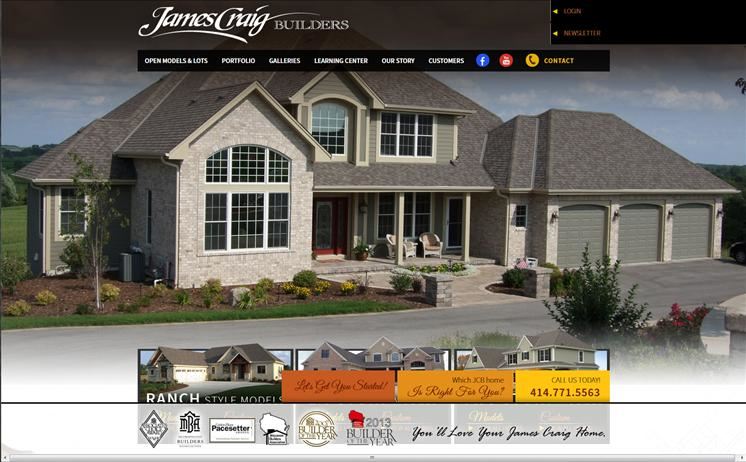 Click the links above to learn all about the unparalleled web marketing services that provided James Craig Builders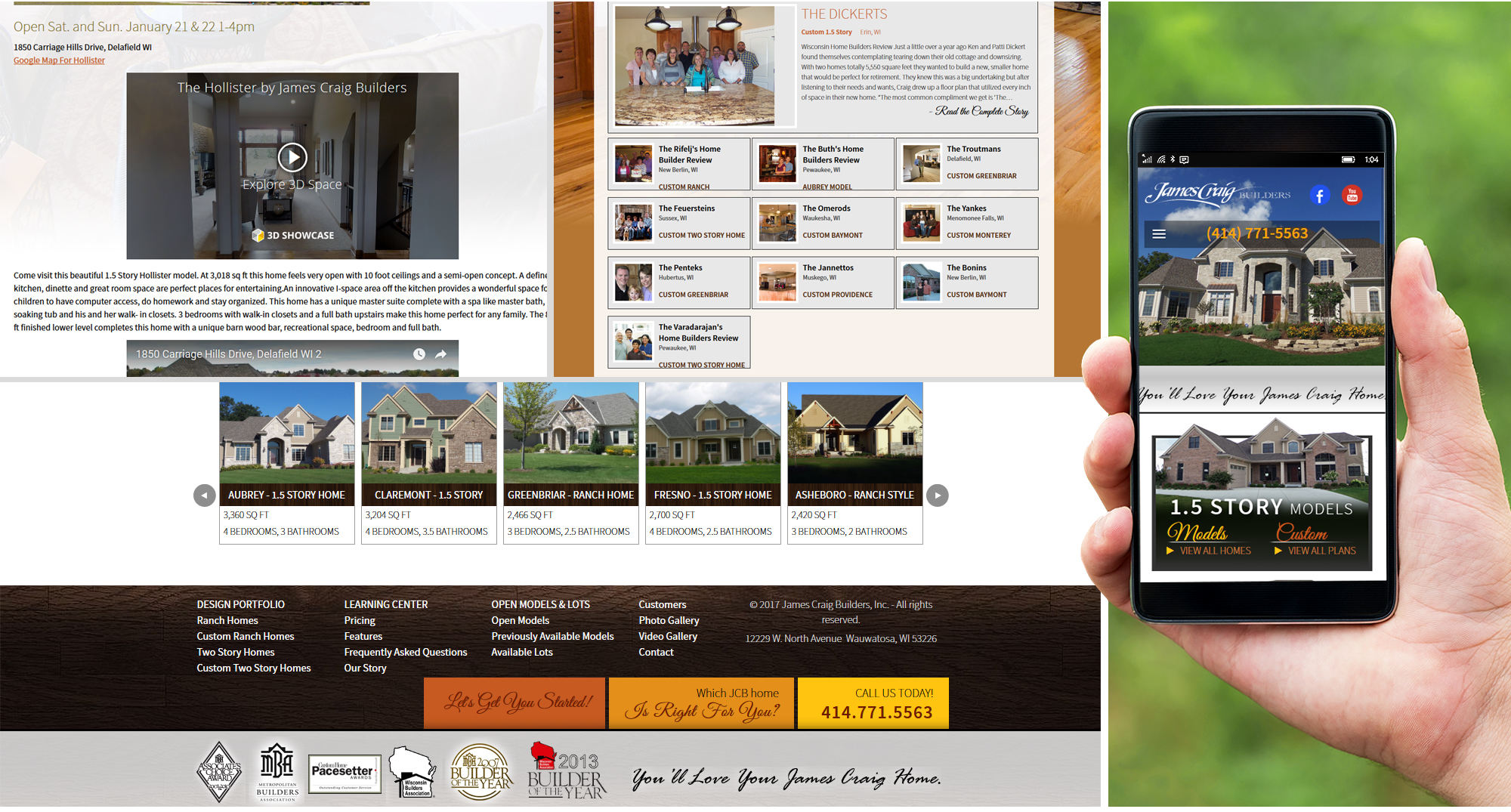 James Craig Builders
James Craig Builders is a Southeast Wisconsin-based outfit who believes that your customized dream home should not have to cost a fortune. They specialize in a mixture of prefabricated and custom designed ranch, 1.5 story, and two story homes. Owner Craig Rakowski founded the company with the main goal of giving potential home builders all of the information they need to make a logical and informed home buying decision.
James Craig has served the local area for over 17 years with their custom home services, and homeowners throughout the region continue to stand behind James Craig's outstanding reputation for client success. They have been a trusted iNET client since 2013, and we continue to provide them with profit generating web services and content.
Website Dilemmas
When James Craig Builders first contacted iNET, they wanted a new, custom designed website that both brought in area leads and reflected who they were as a company. Our team of designers and content specialists went straight to work in order to meticulously design James Craig a visually stellar website that expertly showcased their available home models, services, and what their core values are as a company.
Technology Implemented
Genesis content management system – Responsive mobile web design – Custom designed online portfolio of featured work
Outcome
From the very launch of the James Craig website's go-live date, we knew that we were going to be able to help them obtain a wealth of new viable leads and ultimately more work. With the assistance of iNET's team of highly talented web developers, James Craig Builders was able to expand their local reach and truly promote their outstanding homes to potential new homeowners throughout the area.