Donovan & Jorgenson, Inc.
Whether you need to maintain your old furnace or install a new air conditioning unit, Donovan & Jorgenson will help you and your Milwaukee home with their exceptional HVAC services. Their website designed by iNET conveys the well-respected heating & cooling company Wisconsin residents have trusted for over 30 years.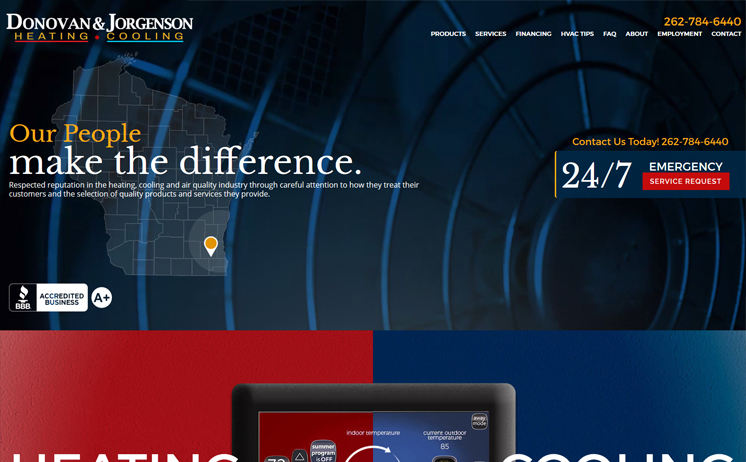 M
With the help of iNET, Donovan & Jorgenson have developed a brand for themselves, which allows them to create a relationship with all of their customers.
Click the links above to learn all about the unparalleled web marketing services that provided Donovan & Jorgenson, Inc.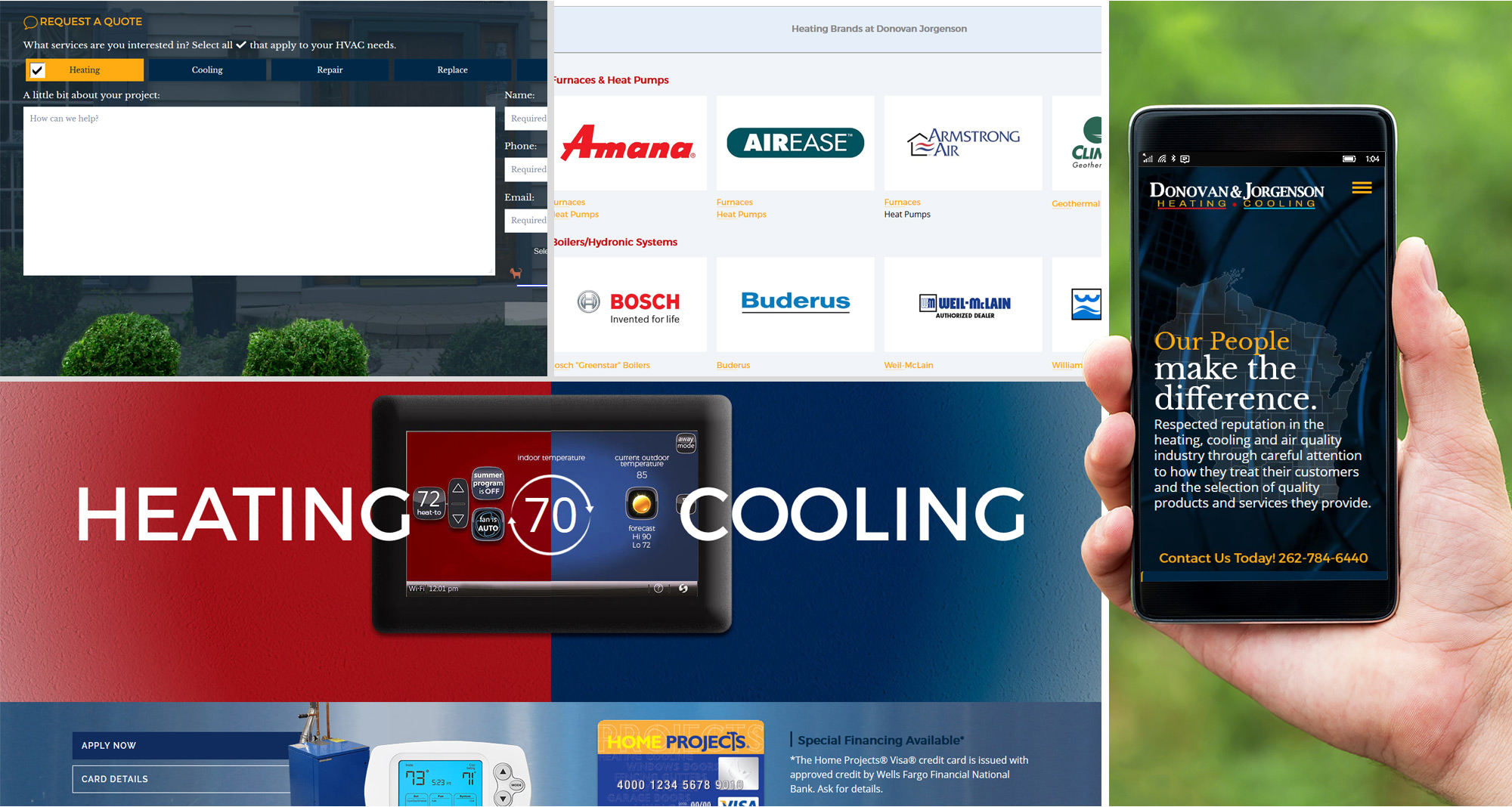 Donovan & Jorgenson
iNET Web loves companies like Donovan & Jorgenson because customers are their specialists' first priority. They prove it with their commitment to educating customers about maintaining and repairing HVAC systems. Customers appreciate the help because furnaces and air conditioners can seem like complicated beasts, but Donovan & Jorgenson never talk down to customers. Instead, technicians patiently explain problems and clarify even the most complicated HVAC details. iNET Web loves rewarding such committed customer service by serving companies like Donovan & Jorgenson with HUGE bumps in web traffic.
Website Dilemmas
Donovan & Jorgenson offer exemplary customer service, but when the company owners approached us about creating a webpage they weren't getting noticed for service; they weren't getting noticed at all. On Google search results, their company name was buried under dozens of their competitors. No one opens page two of Google search results, so we needed to ascend Donovan & Jorgenson above their competition and elevate the company in Google search results.
Technology Implemented
Search Engine Optimization - Copy Writing- Webpage Design- Content Management
Outcome
We wanted prospective HVAC customer to find Donovan & Jorgenson on search results, and find they did! After iNET Web implemented ongoing search engine optimization, contact form submissions nearly doubled in 2016! Over half of the customers locating Donovan & Jorgenson's page were finding it for the first time through their search engine results. iNET Web was proud of its results, as always, and Donovan & Jorgenson were honored to share legendary customer service and attention to detail with an even broader swath of customers in the Milwaukee metro area.
Doubling your web traffic is nothing for iNET Web. We do it every day for companies throughout southeastern Wisconsin. Let us do it for you; Contact iNET Web now!