Web Marketing Services for Insurance Providers
Insurance Companies Can Advertise their Services with the Help of iNET
In today's day and age, insurance has basically become a necessity of life. However, insurance providers need to advertise their services online in order to expand their demographics. Whether your insurance company provides dental, car or home insurance for families and businesses, the professional web marketers at iNET can help you advertise your services online.
Implementing search engine optimization – also known as SEO – is one of the best ways you can garner more business for your insurance company. SEO helps keep your website at the top of search engine result pages, allowing your business to remain relevant and successful. With iNET's marketing experts implementing SEO, insurance companies from all over Wisconsin have been able to grow and expand their business.
Beautiful Websites Made by the Creative Geniuses at iNET
The Creative Geniuses at iNET have had years of experience building websites for companies for a whole host of industries. Insurance providers all over the state of Wisconsin have trusted our team of professionals to market their business online, and we can help your business grow.
We offer a wide variety of marketing services for all our clients, including: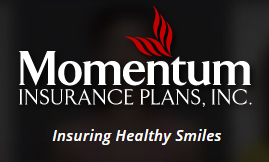 Here are some of the insurance providers who have benefitted from iNET's professional web hosting services:
Contact the marketing professionals at iNET today to learn more how we can market your insurance company online.