Web Marketing for Professional Cleaning Companies
Give Your Cleaning Company a Leg Up with the Help of iNET
Cleaning businesses are a necessary service for many people. Whether it's your home, your office building or any other place, you most likely will end up using cleaning services at some point in your life. People who run cleaning businesses, however, need to make sure their customers are satisfied with their services and will continue to use them for a long time in the future.
Whether your cleaning business offer services for homes and businesses, emergency cleaning services, or carpet cleaning services, iNET understands how important it is for you to market your company in your local area. When that's the care, our professional web marketers are here to help you out! We offer a wide range of marketing services, from company branding to Monthly SEO, to ensure your cleaning business will reach a wider range of customers and help you make more money.
Check out the various web marketing services iNET Web has offered to local home and carpet cleaning businesses:
Don't Rely on Word-of-Mouth Referrals or Social Media – Call the Experts at iNET to Market Your Business
The Creative Geniuses at iNET understand your cleaning company needs more customers in order to stay in business, which means we won't waste your time using online marketing methods we know don't work. Time and again, we've proven our marketing methods for local and national companies generate leads and help them find new customers in their area.
Here are some local cleaning businesses iNET Web has helped with specialized marketing services: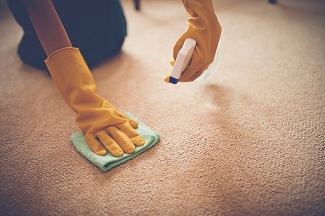 Professionally optimized websites are the best chance you have at obtaining new clients for your cleaning business and making more money. When you want to get the best marketing services for your cleaning business, call the expert web designers and copywriters at iNET to get started!
Contact iNET Web today to learn how we can build you a beautiful new website for cleaning businesses.