Steve Caya Attorney at Law
Local personal injury law firms face a lot of competition from national chains. iNET helps Wisconsin firms reach Wisconsin clients.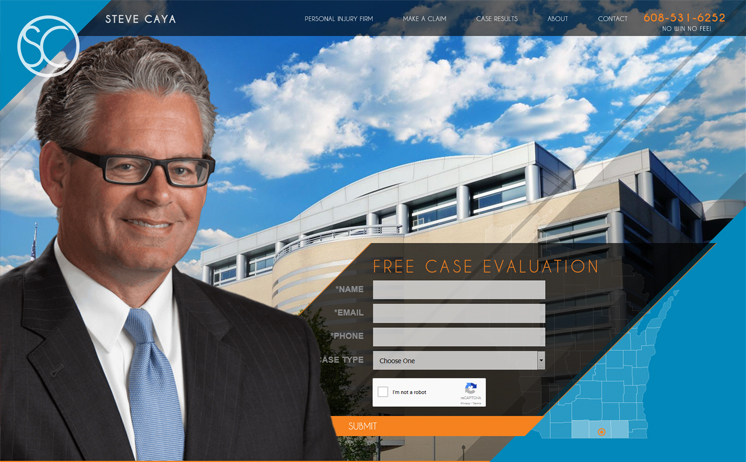 Click the links above to learn all about the unparalleled web marketing services that provided Steve Caya Attorney at Law

Steve Caya - Web Marketing for a Personal Injury Lawyer
Working on behalf of local injury accident victims, attorney Steve Caya has received numerous awards and industry recognition. When he needed a website to represent his firm, he came to iNET Web.
Website Dilemmas
National personal injury firms are a major competitor for local lawyers like Steve Caya. He needed a website to compete locally against the big national firms with huge marketing budgets and offices nationwide.
Technology Implemented
Search engine optimization – Layout & logo design – SEO and Copywriting – Radio – Content Management System – HTML – CSS
Outcome
Attorney Caya now has a professional looking website that makes a strong case for choosing his firm. The website highlights their big city expertise and small town service. Potential clients can browse a file highlighting many of the impressive successes the firm has had for their clients. In addition to the website, attorney Caya also had iNET produce radio ads. Those ads, which ran when the site first launched, brought a surge of visits to the website.