Grange Vision
When you're in a highly competitive field like this vision care center, you need a marketing partner with 20/20 vision. Our prescription: a custom-built, SEO-infused website.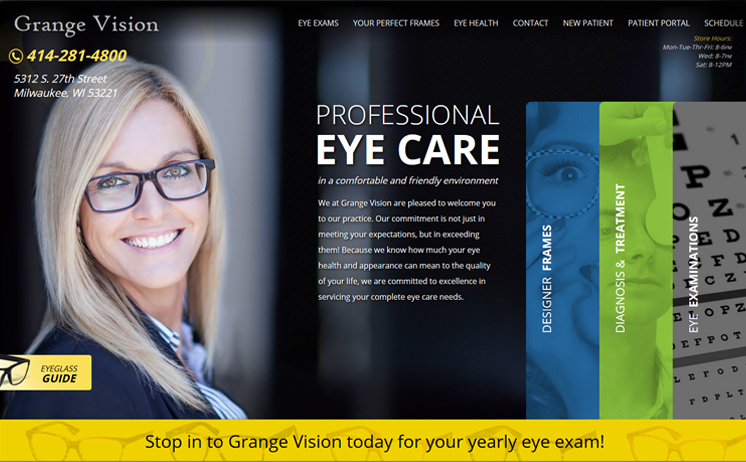 Responsive:
Anyone with vision problems knows how difficult it can be to read small text on a phone screen. iNET made the Grange Vision website mobile responsive to make the site easy to see even on smaller screens.
SEO:
Optometry is a highly competitive field. Search engine optimization from iNET helps Grange Vision compete against online and local eye clinics.
Copywriting:
The Grange Vision website is full of helpful information about eye health. This content was all written and optimized by iNET copywriters.
Custom Programming:
The website for Grange Vision includes custom programming and interactive features to promote a better user experience.


Click the links above to learn all about the unparalleled web marketing services that provided Grange Vision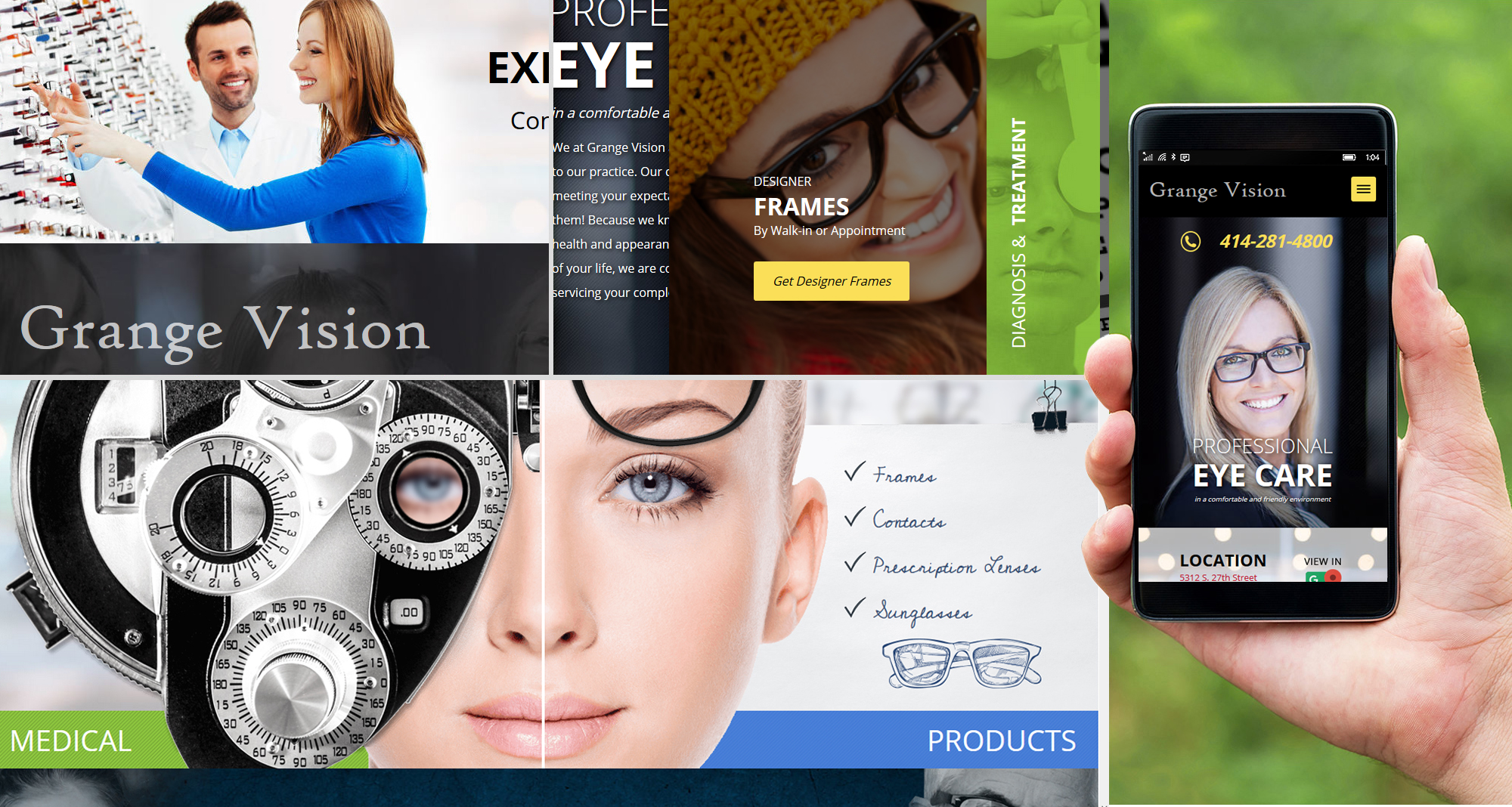 Grange Vision
In addition to eyeglass frames, lenses and contacts, this Milwaukee-based vision care center also provides eye exams, pre- and post-Lasik surgery care, and diagnosis for a wide range of eye problems. When they realized they needed a professional website to compete with other vision centers, they looked to iNET Web.
Website Dilemma
The vision care field is highly competitive. Most people stick with the optometrist they've had for years, and the emergence of businesses selling frames and lenses online has put a strain on local eye care businesses. Grange Vision came to us for a website that would bring in new patients, with the goal of making them lifelong clients.
Technology implemented
Search engine optimization – Layout and Graphic Design – Mobile Responsive Design – Programming – Creative Genius Branding & Copywriting –Content Management System – HTML –CSS – jQuery
Outcome
iNET Web designers and programmers created a great looking site with helpful information on the vision insurance plans they accept, multiple pages for the eyeglass frame brands they carry, and helpful information on the eye conditions they diagnose/treat. Our writers also made a compelling argument for why it's better to buy glasses in person than online.
Result? Grange Vision is seeing a steady rise in new business.