Best Marketing Strategies for Churches in Wisconsin
Milwaukee Logo Design & SEO for Religious & Spiritual Groups
Having a Website Makes the Challenge of Church Growth So Much Easier
Religious and spiritual organizations in Wisconsin face a unique obstacle when it comes to increasing membership. Previously successful marketing methods churches have used, such as greeting cards, road signs and newspaper ads, are being forced into retirement as the Internet has grown to play a larger role in society. Attendance is down, giving is down and the future seems uncertain. Reach Right Studios recently reported on the current state of churches across the country while covering important statistics, such as:
Web Development Plays an Important Part in Successful Church Growth
Baptist church attendance has grown by 21.5% in the last 5 years
Only 28% of people ages 23 - 37 attend church services
57% of millennials who grew up in churches are leaving
70% of non-profits see improved charitable donations with online giving tools
85% of churches in the US are declining
Everyone knows the younger generation isn't prioritizing church attendance the same way their parents did and there isn't a single church-goer who hasn't been a part of the "bringing technology into worship" debate. The statistics have been here for years and if you want your church's legacy to survive, its time to take action. Change can be difficult to adjust to, but once you understand the role marketing plays in achieving church growth, its easy to make the switch.
Church site visitors finding website through organic searches.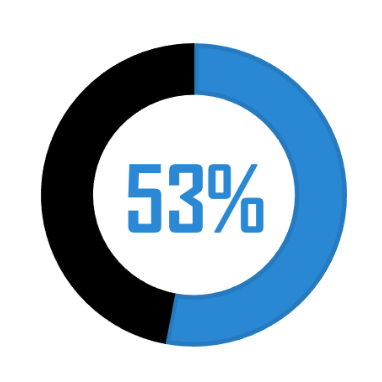 People in Wisconsin who affiliate with an organized religious group.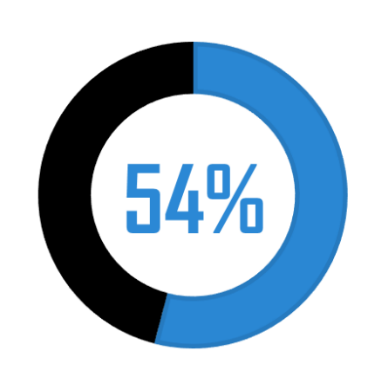 The number of non-church-goers visiting church websites yearly.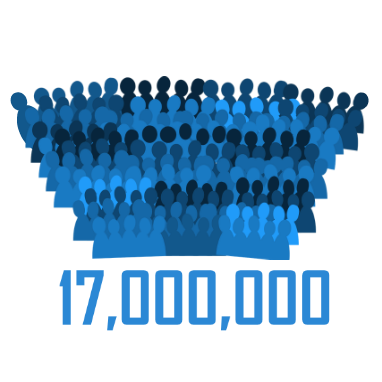 The number of church donors over 66 giving on church websites.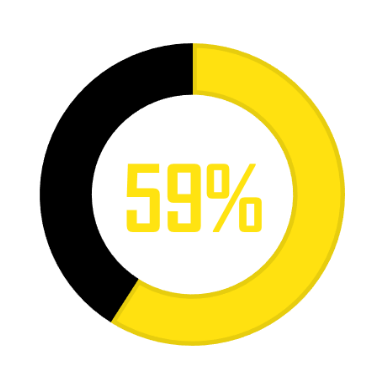 Nonprofits saying their website is the most important tool for outreach.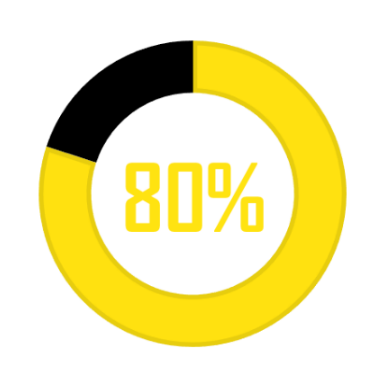 Internet users citing website design as the reason they choose an organization.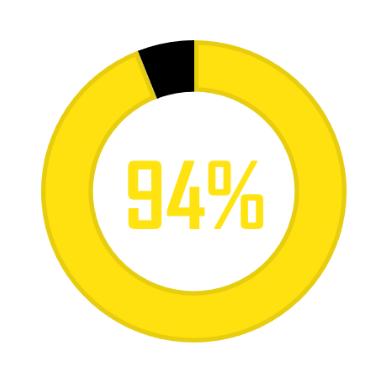 Church SEO Statistics from Church Tech Today, Best Places, Pro Church Tools, Grey Matter Search, Church Mag & Non Profit Marketing Guide
Find a Balance for Your Marketing Campaign
iNET Web Combines Your Spiritual Beliefs & Church Growth Targets for a Perfect Collaboration
Marketing a church off and online has become an essential factor in increasing membership. While developing your organization's outreach strategy, we keep in mind the community you're creating and the main purpose your group seeks to fulfill. We've worked with a number of spiritual and religious non-profits, including:
Catholic Churches
Christian Churches
Baptist Churches
Episcopalian Churches
Lutheran Churches
Methodist Churches
Pentecostal Churches
Presbyterian Churches
How it Works
We start all church growth projects with basic keyword research. Search engine optimization (SEO) is the best first step you can take for your site. Not only does it help you find the exact terms churchgoers and visitors around the area are searching, but you can find valuable related terms to incorporate into the website. SEO for churches in Wisconsin starts with the basics: your location and when you provide services:
Church SEO Services in Wisconsin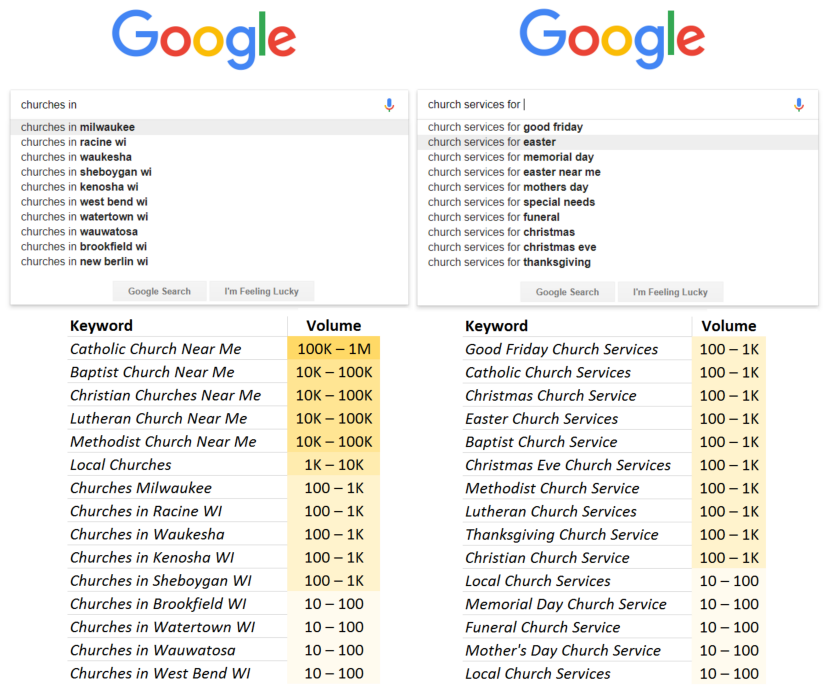 If you break down the SEO research above, its clear your church content should be targeting Racine, Kenosha and Waukesha churchgoers long before you put your focus on Watertown, Wauwatosa or West Bend. Even building a page on your site targeting the keyword "local churches Wisconsin" has a good chance of ranking on the first page when you have an experienced and talented SEO specialist building out your website. When you seek out church growth strategies with iNET Web, we handle the technical aspects of marketing while you continue spreading your message and maintaining your community.
Find Logo Design & Web Development for Spiritual & Religious Groups at iNET Web
Learn more about the best Church growth strategies in Wisconsin when you contact iNET Web