The Law Offices of Sydne French
When you need an attorney who will fight for you, you need Sydne French. When you need a website that will get you found by prospective clients, you need iNET Web.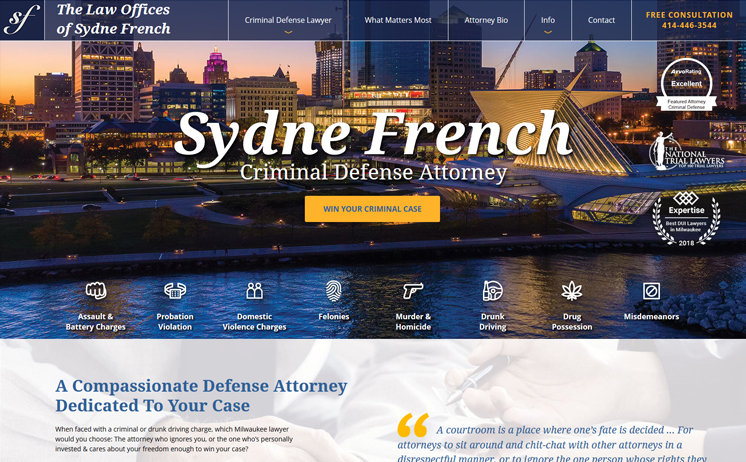 Click the links above to learn all about the unparalleled web marketing services that provided The Law Offices of Sydne French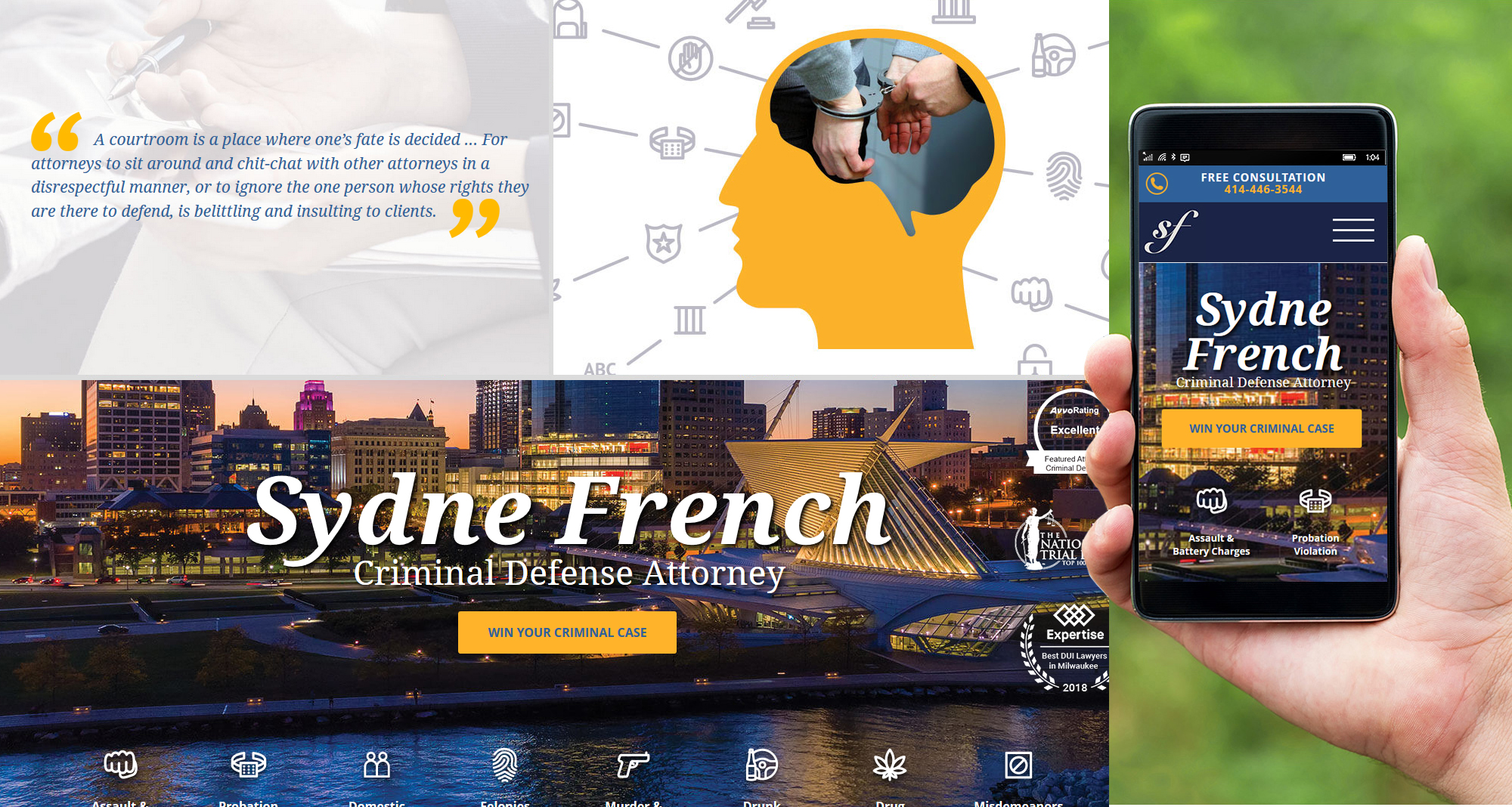 The Law Offices of Sydne French
Sydne French is a top-rated criminal defense attorney practicing in the greater Milwaukee area. With a strong clinical psychology background and a knack for coming up with creative ways to deal with complex cases, she has a great reputation in Milwaukee's legal circles and is known for her compassionate treatment of clients.
Website Dilemma
Most iNET Web clients come to us with websites built by another web development company or DIY template based websites. Attorney French had neither, so our designers and copywriters had a rare blank slate to work from. The only thing that came close to being a dilemma was capturing the unique approach of Attorney French.
Technology Implemented
Search Engine Optimization – Layout and design – Responsive Design -- Creative Genius Branding & Copywriting –Content Management System – HTML –CSS – jQuery –HTML
Outcome
iNET Web designed and built an information-rich website that looks great, works flawlessly, and captures the unique benefits of having Ms. French as your attorney. With a healthy infusion of SEO, the site is quickly rising in the ranks on search engine results pages for commonly searched terms pertaining to legal defense in the Milwaukee area.