The Sign Group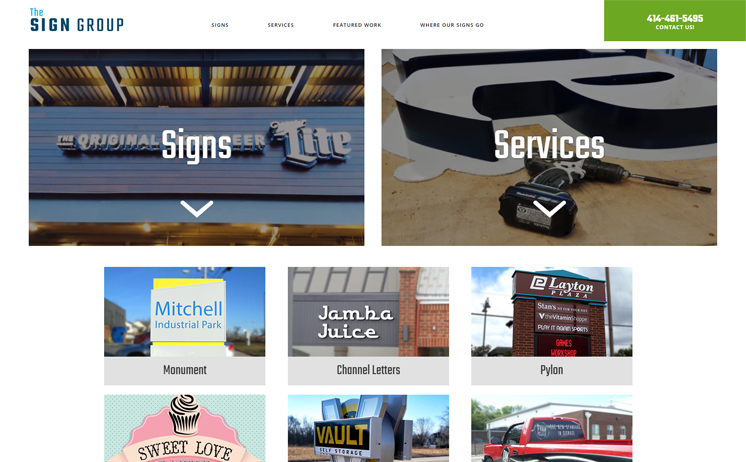 Click the links above to learn all about the unparalleled web marketing services that provided The Sign Group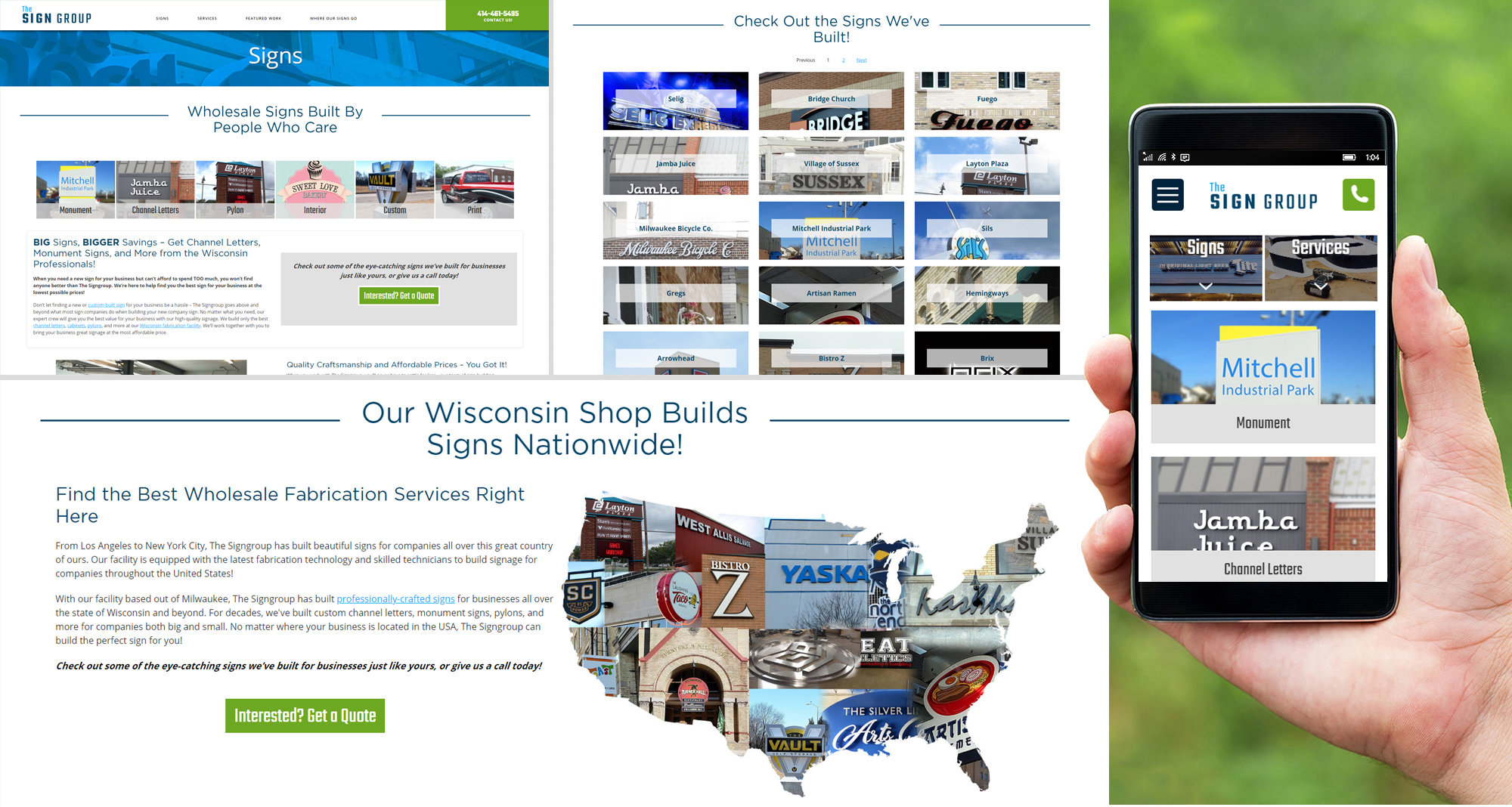 A storefront's sign should represent the business in the best way possible and appeal to anyone who lays eyes on it. The Sign Group saw a market for sign construction and wanted to help businesses across the nation get the signage they need. The Sign Group specializes in wholesale outdoor signs and provides CNC cutting, custom painting, delivery and installation. With sign construction from The Sign Group, businesses across the nation have an affordable source of professional-looking signage.
Website Dilemmas
The Sign Group was looking for a better way to communicate the services they offer. The brochures and other forms of marketing The Sign Group used just weren't working. Customers were always contacting them for more information and asking for samples of recent work. As much as The Sign Group enjoyed sharing this information with their clients, they wanted to make it easier for everyone by having a professional, user-friendly website providing with all the information a potential client would want. That's when iNET Web came to the rescue.
Technology Implemented
Graphic Design – Creative Genius Branding – Copywriting – Search Engine Optimization – Mobile Responsive Design – CSS – HTML – Content Management System
Outcome
The Sign Group now has a beautifully designed website showcasing their high-quality sign designs, in addition to providing details on all the services they provide. Their website also displays their credentials in a clean and concise layout. Visitors to their website are able to find everything they need to know about The Sign Group in one convenient location.
Effectively reach your market with a new website design. Contact iNET Web for a free quote.