Reis Automotive
What do search engines and car engines have in common? Both are essential to getting you where you need to go, whether it's online or on the road. iNET-Web helped this Waukesha business bring in new customers with SEO and web development.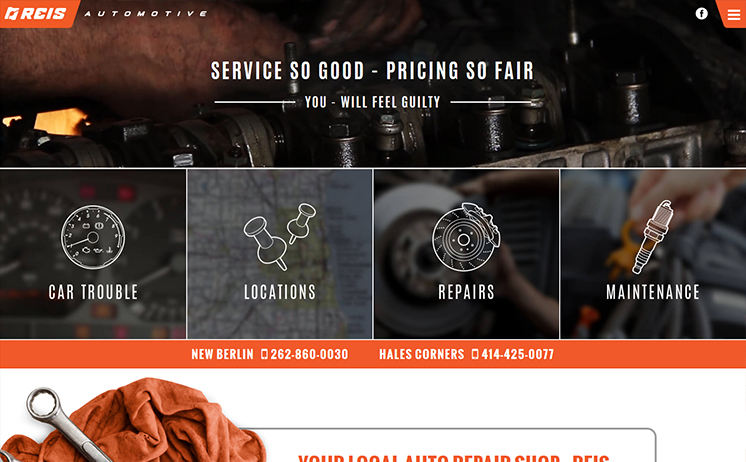 M
A good logo will be the first thing people notice and the last thing they forget. With a glance of Reis Auto's iNET designed logo, you can't help but think of the rigid mechanics of car maintenance and repair. Preview our logos here!
M
iNET's catchy radio ads for Reis Auto hit people hard. Imagine needing to turn up your radio to hear a car repair ad over your noisy muffler. Listen to our radio ads now!

Click the links above to learn all about the unparalleled web marketing services that provided Reis Automotive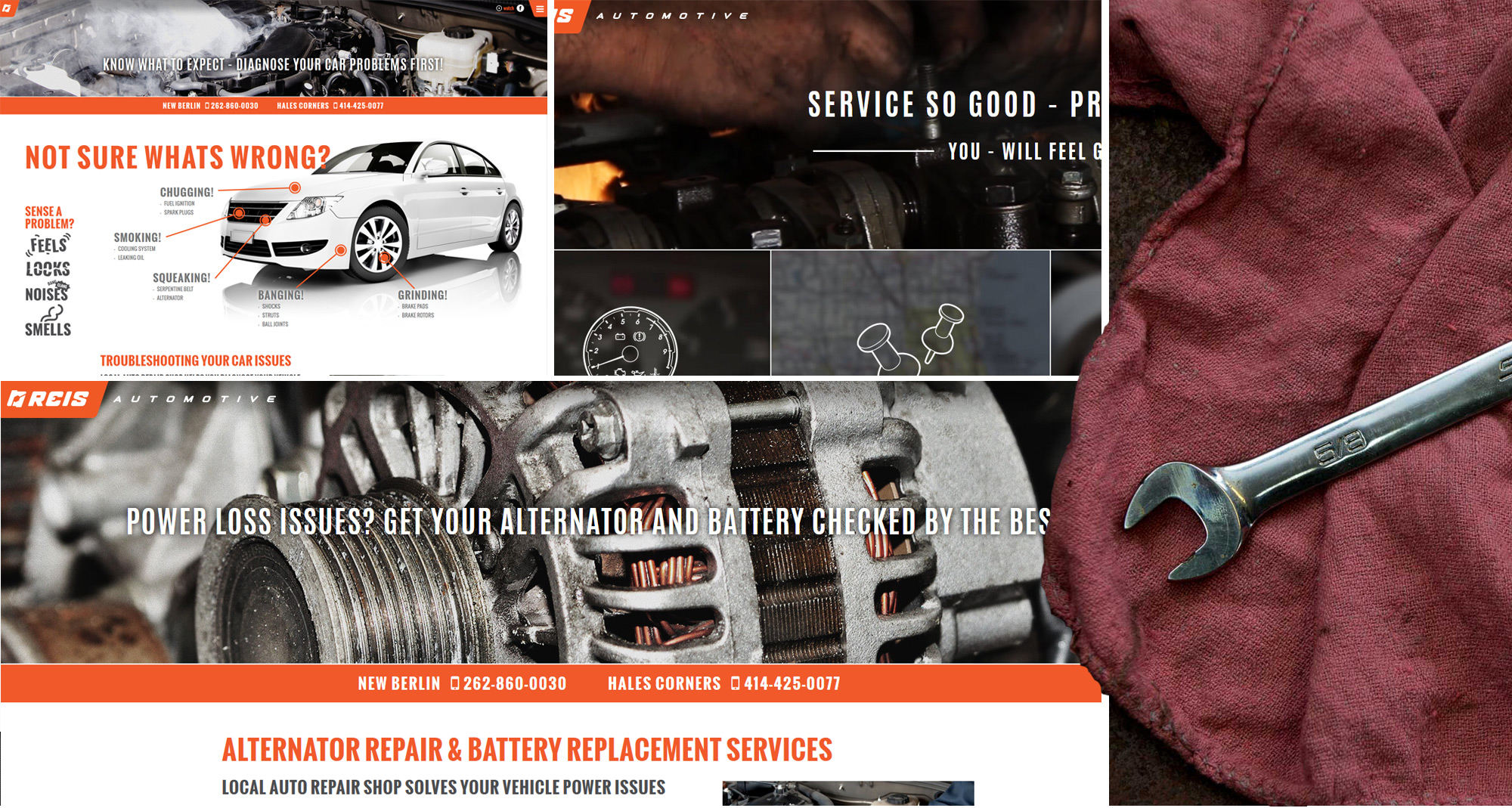 Reis Automotive-
Reis Automotive is an automotive repair business with locations in both New Berlin and Hales Corners, Wisconsin. The area staple specializes in full service automotive work, and its mechanics work on most major makes and models of cars, vans, trucks and other vehicles.
The number one goal of Reis Automotive is to provide local automobile owners with efficient and affordable automotive repair services while maintaining a one-on-one relationships with each and every customer.
Website Dilemmas-
When Reis Automotive first contacted iNET Web, the company was clear about its goal. The people of Reis placed trust in the professional developers at iNET Web to provide them with a user friendly, visually appealing, modern website that would both make it easy for customers to quickly make an online appointment and solicit more local leads.
Technology Implemented
Genesis content management system – Responsive mobile web design – Online appointment scheduling system – Custom graphics for crisp website navigation
Outcome
Thanks to hours of hard work from iNET's web development and content specialists, iNET Web built Reis Automotive the best automotive repair website in the area. We created Reis Automotive a stylish website that fluidly transitions and a top notch user experience for prospective customers. We made content pages to show off all of Reis' specific individual automotive services, and the easy to use online appointment planner made setting up a convenient appointment with Reis' valued mechanics a breeze!
If you're a Wisconsin business owner who is finally ready to see what iNET's profit generating websites can do for you, contact us today!