Ewald Fleet Solutions
If you need a car or truck for your company, look to Ewald Fleet Solutions. If you're looking to get behind the wheel of a new website, head to iNET Web.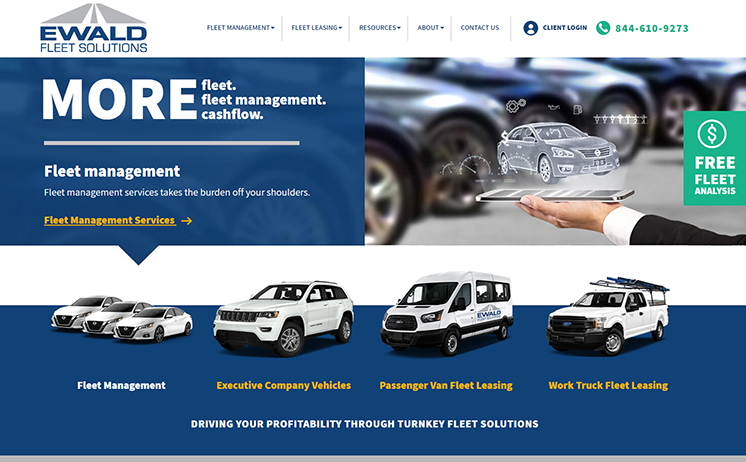 Click the links above to learn all about the unparalleled web marketing services that provided Ewald Fleet Solutions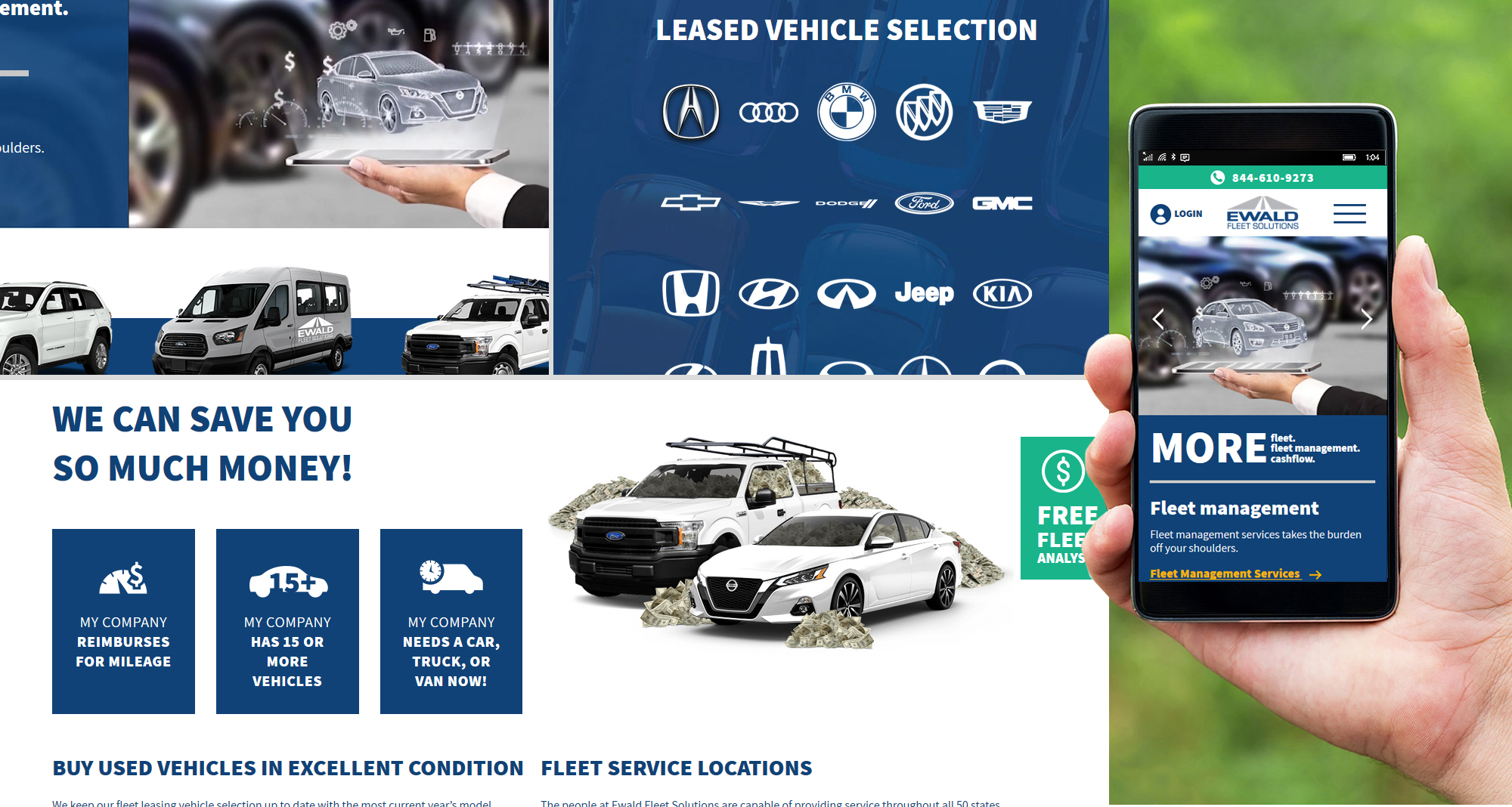 Ewald Fleet Solutions
Ewald Fleet Solutions is a family-owned business that's been serving companies in the Milwaukee area for over 55 years. Run by experienced fleet managers, they know the leasing business backward and forward.
Website Dilemma
Ewald had an iNET-built website from before mobile responsive design technology had been created. Meaning, their website wouldn't display properly on mobile devices. The design of the site was looking as dated as a 1990 cubicle, as well, and they needed better way for their clients to login to the site.
Technology Implemented
Creative Genius Branding & Copywriting – Layout and Graphic Design – Mobile Responsive Design – Search Engine Optimization – Programming – Content Management System – HTML –CSS – jQuery
Outcome
iNET Web designers developed a new look that retains Ewald's brand identity, but looks much more contemporary. With the redesign, Ewald is better positioned to compete with national brands like Enterprise. iNET Web also developed a better system for their client login, making the site much easier for both clients and Ewald to use.