Brass Light Gallery
When your specialty is luxury lighting, you need a website as elegant as the upscale lights you craft. You need iNET Web.
M
The Brass Light Gallery has handcrafted lighting fixtures in the USA since 1974. Known for custom chandeliers and alabaster lights, their new website had to reflect their chic brand.

Click the links above to learn all about the unparalleled web marketing services that provided Brass Light Gallery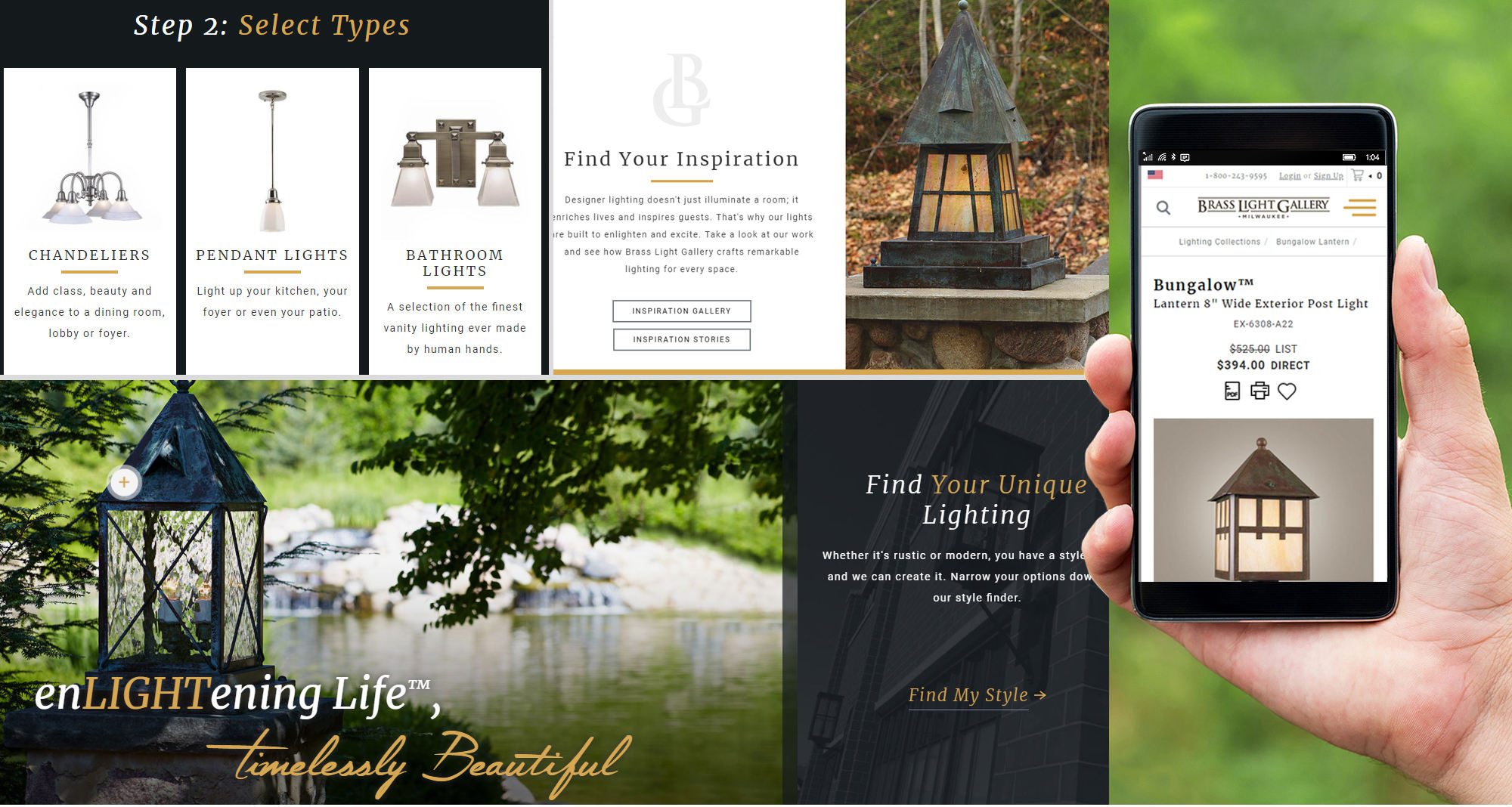 From their Milwaukee workshop, the Brass Light Gallery handcrafts high-end lighting for residential and commercial spaces. They came to iNET Web in search of a web development company that could build a website to not only reflect their brand, but to also get their business to the top of search engine rankings.
Website Dilemma
Brass Light Gallery had a website that just wasn't working for them. Their products weren't adequately showcased, their website wasn't ranking for important keywords, and the ecommerce structure of their site was so cumbersome customers were abandoning purchases.
Technology Implemented
Search engine optimization – Layout and Graphic Design – Creative Genius Branding – eCommerce -- Content Management System – HTML –CSS – jQuery –HTML
Outcome
iNET Web created a website that fully reflects the quality of Brass Lighting Gallery's products and streamlines the online ordering process. The new site is also fully optimized for the online search queries prospective customers enter into search engines, ensuring that anyone looking for unique, high-end lighting will find Brass Light Gallery.
Contact our creative genius inspired Milwaukee web design firm for profit-generating website strategies and marketing.