Website Marketing for the Fashion and Retail Industry
Custom Websites for Fashion and Retail Companies in the Milwaukee Area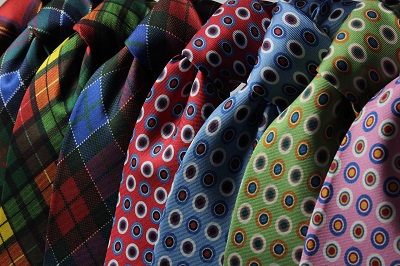 Profitable fashion retailers find and fill niches. With iNET Web design, Milwaukee fashion and retail businesses outpace the saturated competition by identifying an audience segment fashion companies may not have considered and communicating to that segment through strategic branding. The Creative Geniuses at iNET Web have the expertise to help you define, narrow down, and target your audience segment with branding.
In addition to having a narrow, honed audience-targeting strategy, today's clothing and retail companies have to endure the online shopping megatrend. According to Forbes, in 2015 Internet sales rose about 23% and Amazon accounts for 26% of those increases, but iNET Web knows how to tap into these trends. We are a tech company, so we are your source for custom-programmed, user-centered e-commerce webpages for small businesses. We know the fashion and retail industry is a challenge, so put us to work for you with our iNET Web Branding and ecommerce programming for fashion and retail companies.
The Importance of Web Advertising for Fashion and Retail Businesses
E-commerce is disrupting retail. Consumers are staying home and clothes-shopping online. It's often less expensive and more convenient. However, just because an e-commerce store may be winning with might doesn't mean that they are doing e-commerce right. iNET Marketing designs e-commerce sites for many fashion and retail clients, and our designs are rooted more in what small Milwaukee and Wisconsin business need.
Your clothing customers are finding your companies online first and foremost. Before they even choose a product they find your page through a Google search, enter it, interact with it, and make judgments of your brand's personality and of the quality of your company. In other words, 90 percent of the impression your customers are generating of you is coming from the online presence you convey through your webpages before the shopping begins. When the shopping does begin, customers will "bounce" from product pages if your e-commerce is difficult to navigate or doesn't adapt to the screen of the device they're using.
Inet Marketing Web Design Services Ideal for Fashion and Retail

iNET Marketing's E-commerce websites are singular in clothing and retail. We custom-craft our coding for people-centered user experience, search engine optimization, suggestion and up-selling, and engaging brand communication.
Category pages logically divide products and contain search-engine optimized content describing products. Our in-house writers, create copy that not only sells the product but the lifestyle, the values, and the brand of the product. It also incorporates common keywords that searchers use in queries looking for your product, so your page ends up on the top of the search engine results page.
Finally, our fashion and retail clients benefit from logo design as part of building a recognizable, value-added brand quickly conveyable online. iNET Marketing's in-house graphic artists wow even us with their unexpected, often edgy logos which tell the story of your fashion or retail company as efficiently as possible online.
Examples of Sharp-Dressed Marketing for Fashion and Retail Companies
Whether you're selling killer fashion shades or shady masks of killers, iNET Marketing can and will design a compelling and profit-generating e-commerce webpage. We've wowed multiple Milwaukee fashion companies with traffic increases.
Need a profit-generating webpage design for your fashion or retail store in Milwaukee? Contact the creative geniuses at iNET Web.